With Christmas around the corner and everyone getting excited/prepared for the oncoming festivities we thought we show a little treat before the festivities get fully underway.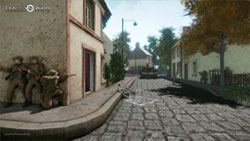 [TWDEV] volcol has been putting the finish touches at another of his dev blogs so keep your eyes out for it's publication in the coming week. We will leave you guessing as to what it's about in the meantime.
Vote For Us!
If you have liked what you have seen and would like to share your thoughts about the game or just get involved in the community you can visit our forums. You can also keep up-to-date with current development and news via the social networking links below.