I hope you enjoyed our Christmas Update and our little New Year's gifts, where we showed some of our level design and architecture work. We have bigger stuff coming, but to tide you over, we have a brief look at some weapons we're working on.


To start off, we have this piece of art by Joan, the concept for our general weapons not associated with any factions: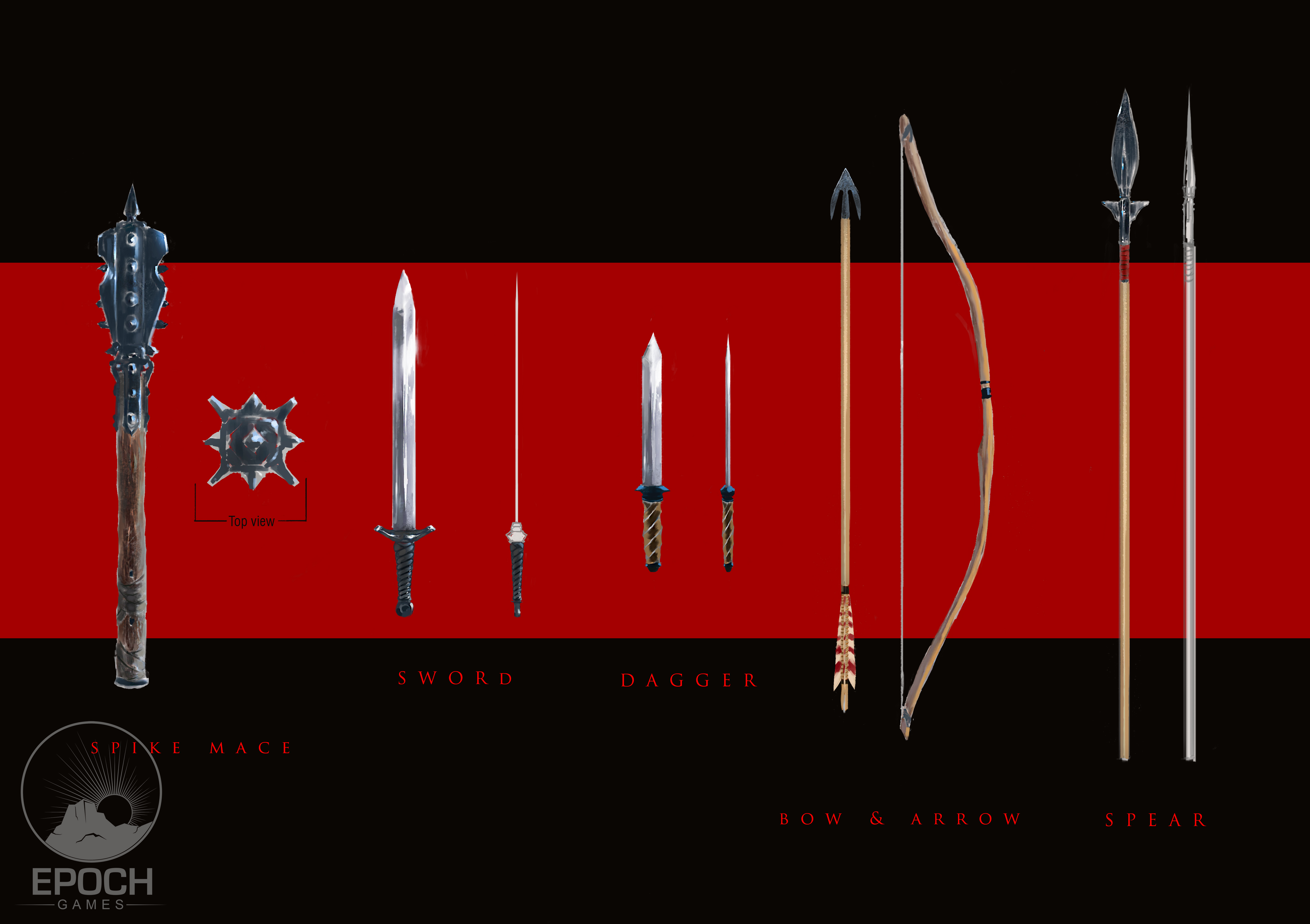 And here we have some of those weapons realized in full by our 3D Art team, including the mace,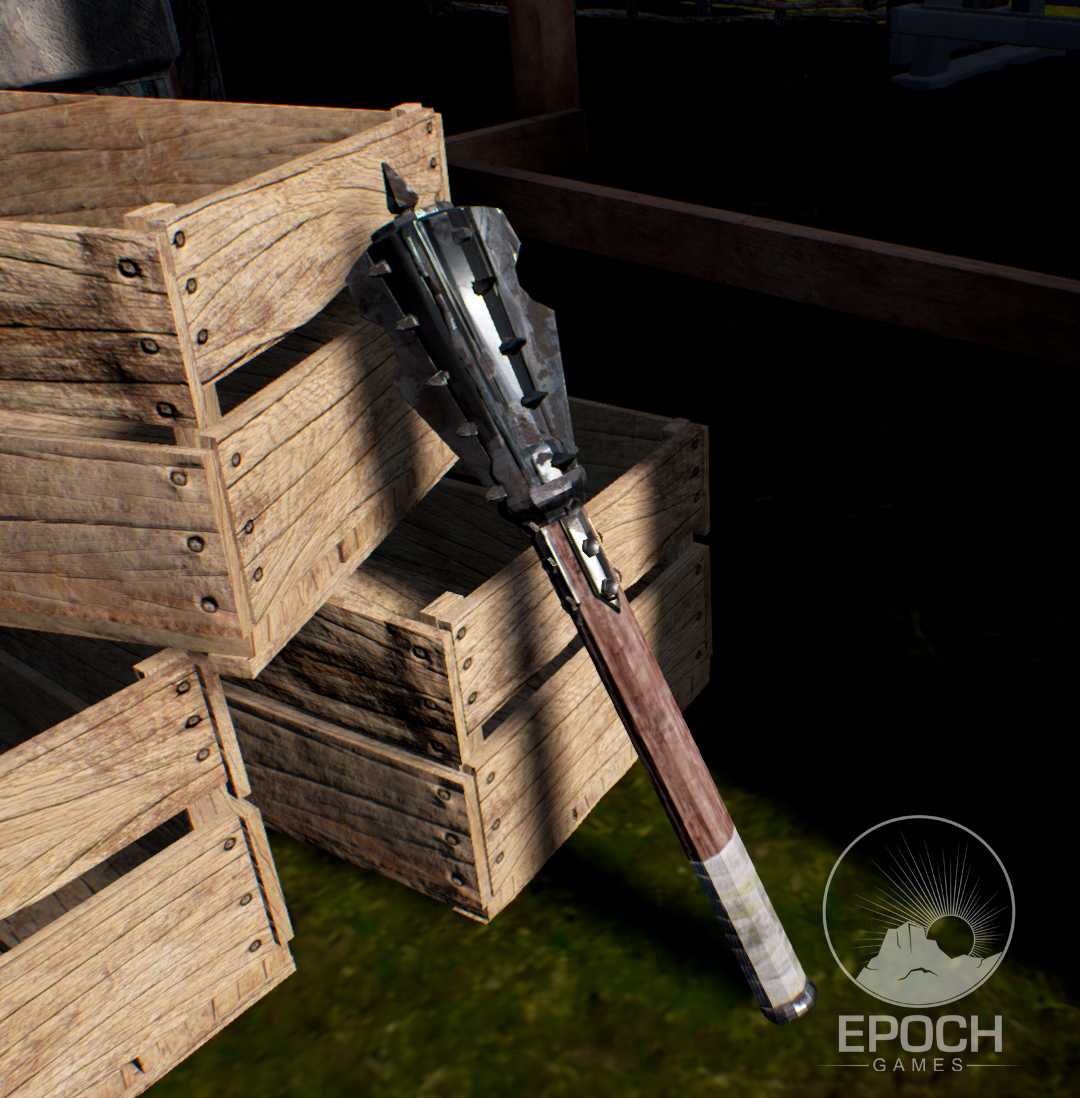 bow,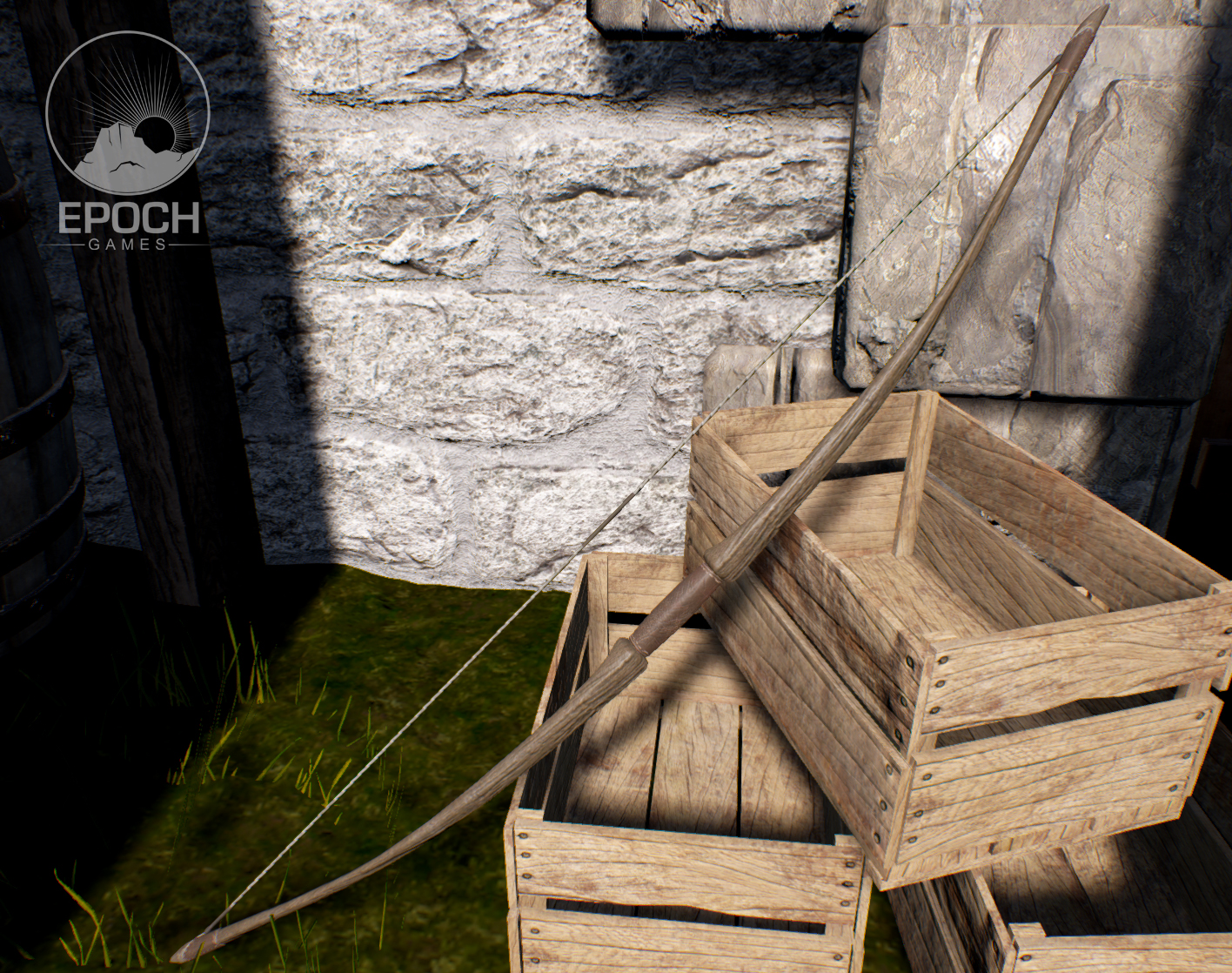 arrows,




and spear.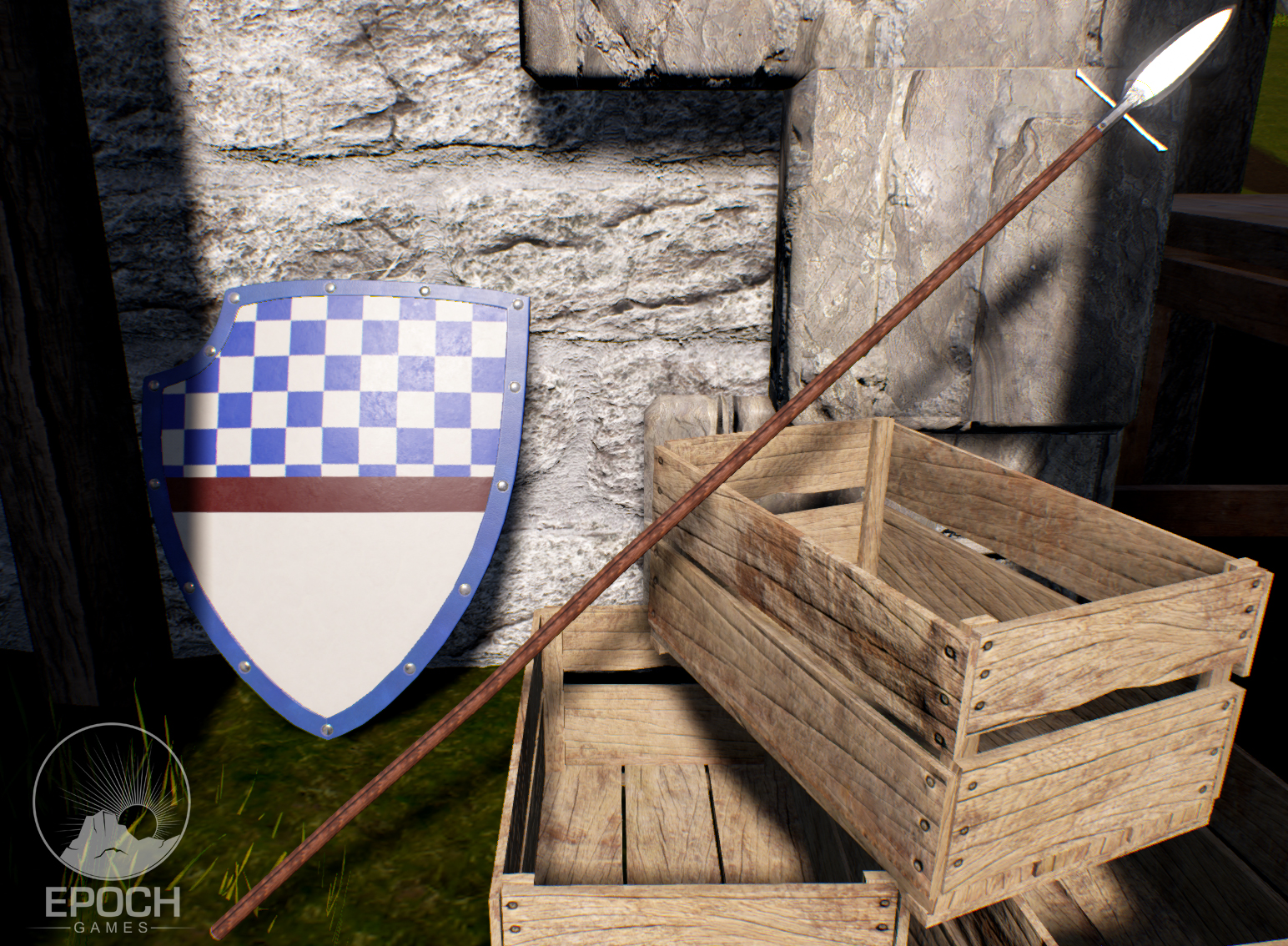 Oh but...wait, that shield doesn't look like it belongs with the rest of these? Well, that's because that's the basic version of the shield belonging to these guys, the Thenodar Men-at-Arms: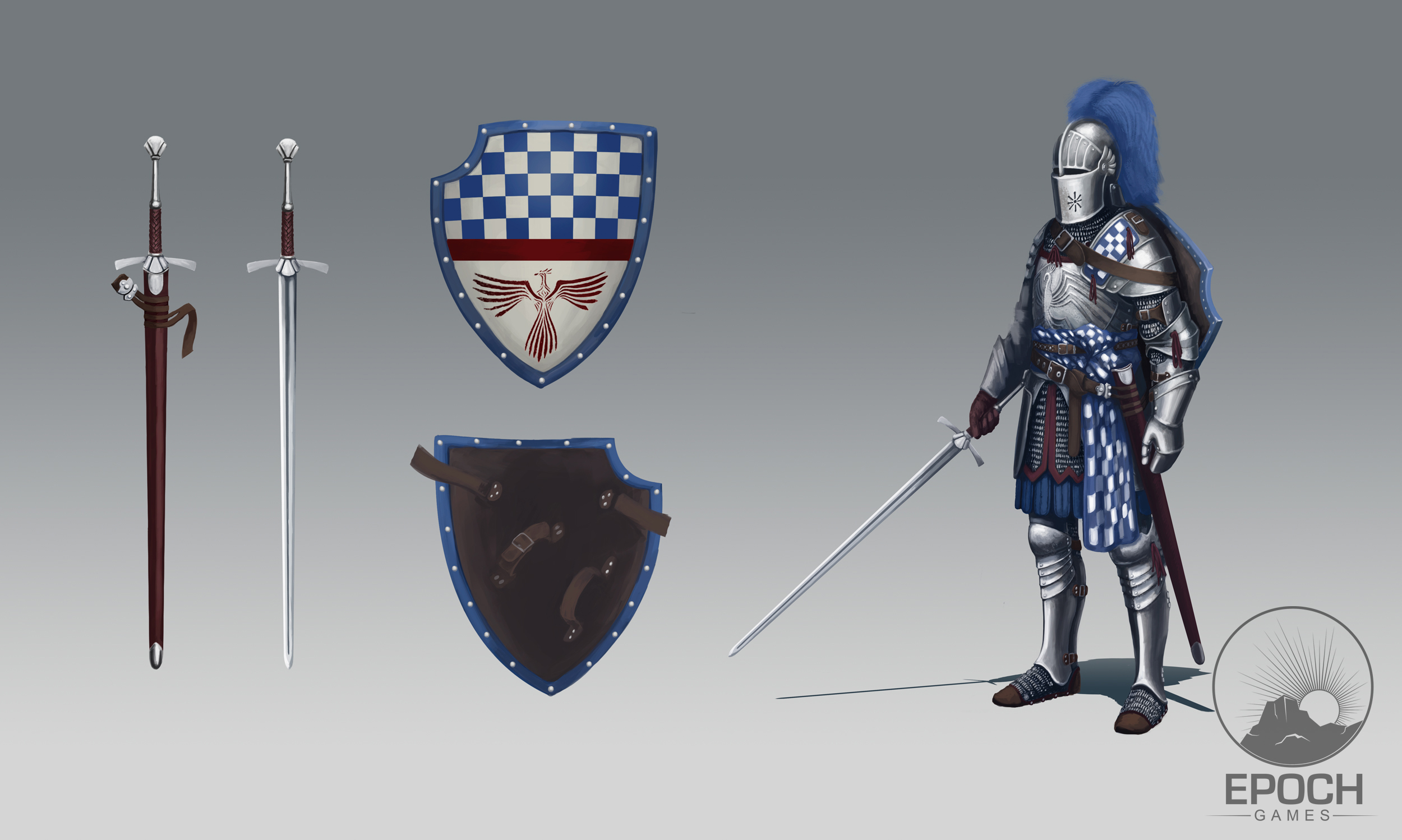 Being among the most elite standard soldiers, the Men-at-Arms are formidable opponents on foot or on horseback. This armor is also common to see with commanders of small battalions of Thenodar's army.


So that does it for our little update. And keep your eyes open, you may see those Men-at-Arms popping up in the not too distant future. Until then, stay tuned.