Jump boots, new weapons, new animations!
So it has been about three weeks since I've made any updates to the game, but I've been hard at work adding polish and functionality.
A few people who took a look at the game from the Steam community pointed out how rough the animations were and I've known the camera was pretty rough since I made the first iteration of it about 10 months ago.
It felt like now, with the 3 first levels laid out, it was a good time to take a step back and clean up some of the actual game play.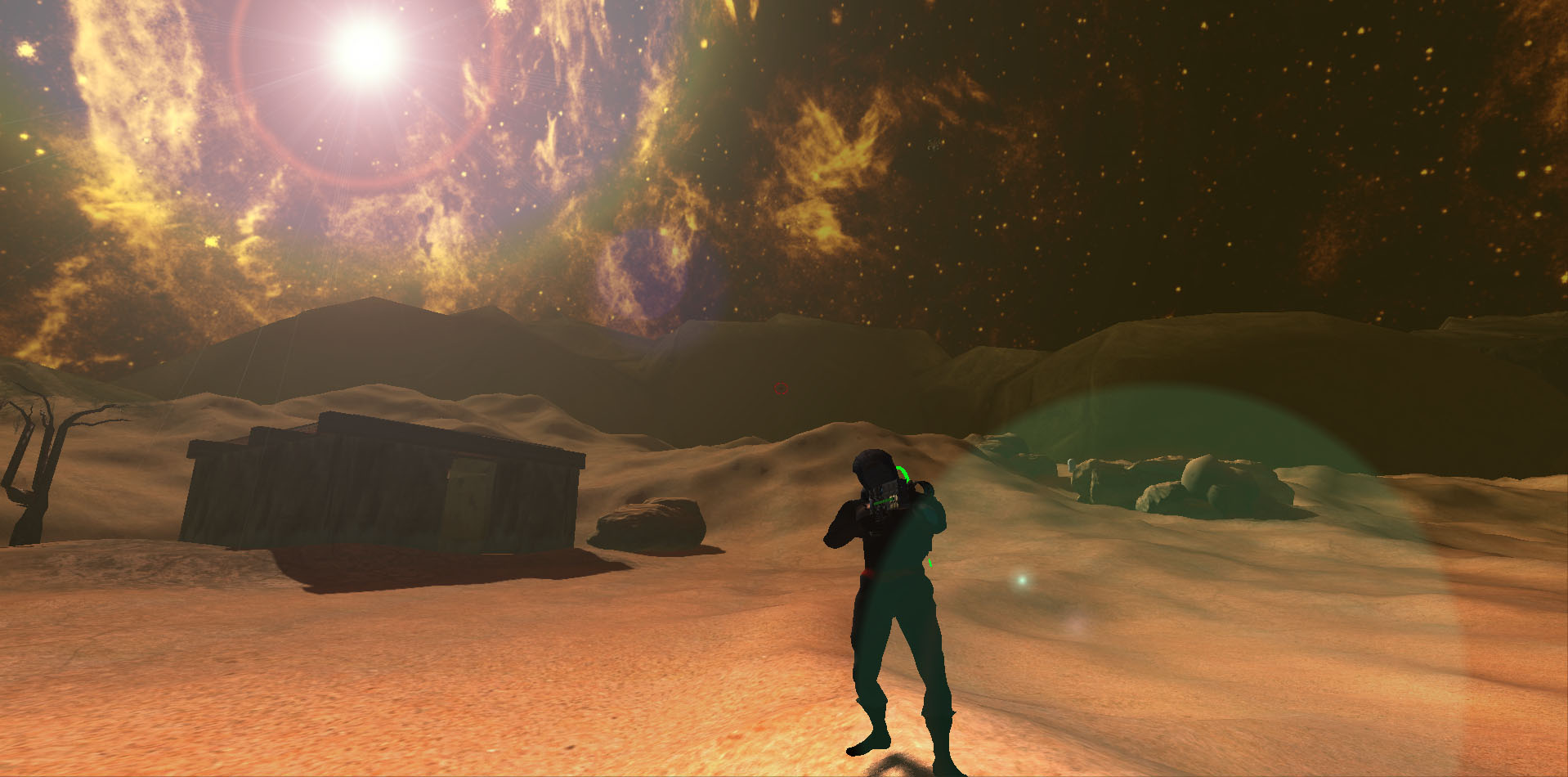 This weeks update includes the following:
- New camera code
The new camera Written from scratch to be smooth and more like common third person games. (I used Saints Row 4 as a model)
- New Animations
I've swapped all of the old animations for brand new, much higher quality animations... In other words, I'm not doing the animating any more :)
- New single modular weapon
I finally did away with the busted handgun and m16 I've had as placeholders forever, and went to a single modular weapon that will be the basis for all the weapons in the game. Upgrades, etc, will all affect the stats of the weapon and unlock visual cues as to what the weapon does. Additionally, weapon slots will be unlocked allowing you to store different configurations of your weapon to different slots, allowing you to build your very own hollow point firing suppressed lighting bolt sniper rifle if you like.
Also... Jump boots!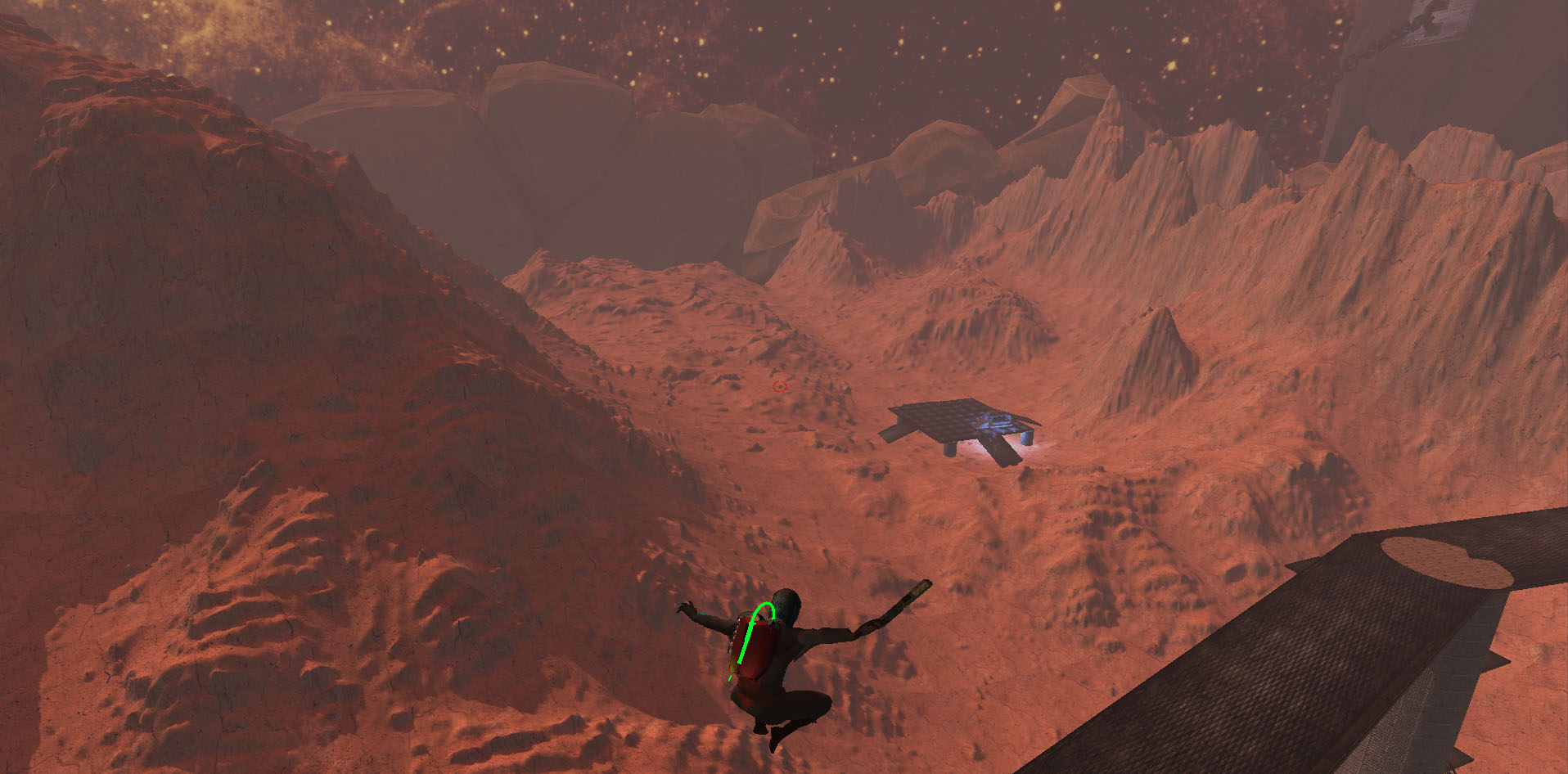 The jump boots are upgradeable items that allow for single, double, triple jumping through space to not only help you beat fortresses, but also find locations you might not otherwise have found. Exploration in this game will be vertical as well as horizontal.
In addition to this, I've started fleshing out Ares, in the game and began scaffolding out the miners catwalks.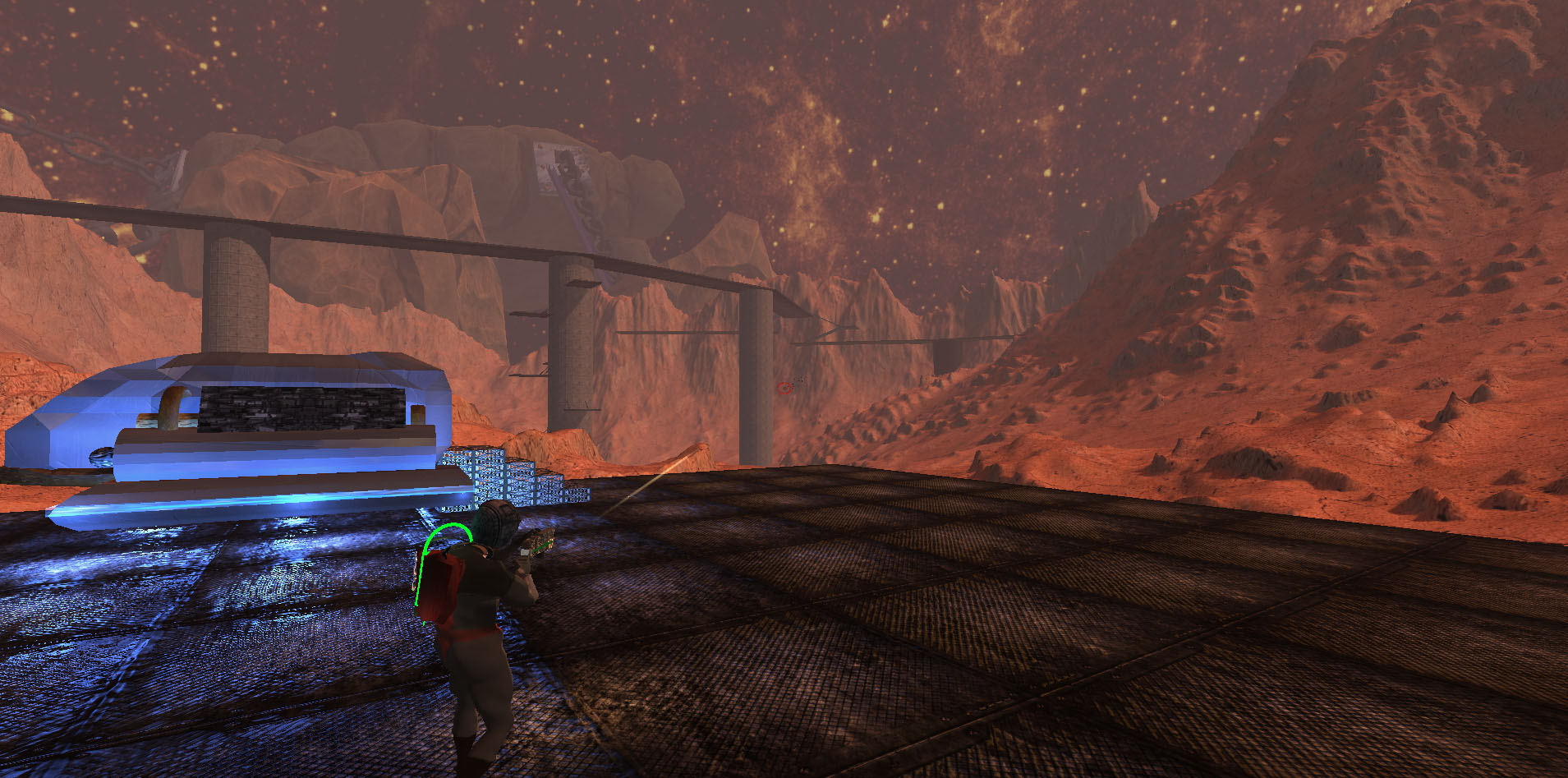 Please check out the newest video as well, to see the animation in effect!
I will be back again next week, with even more goodies to show off!