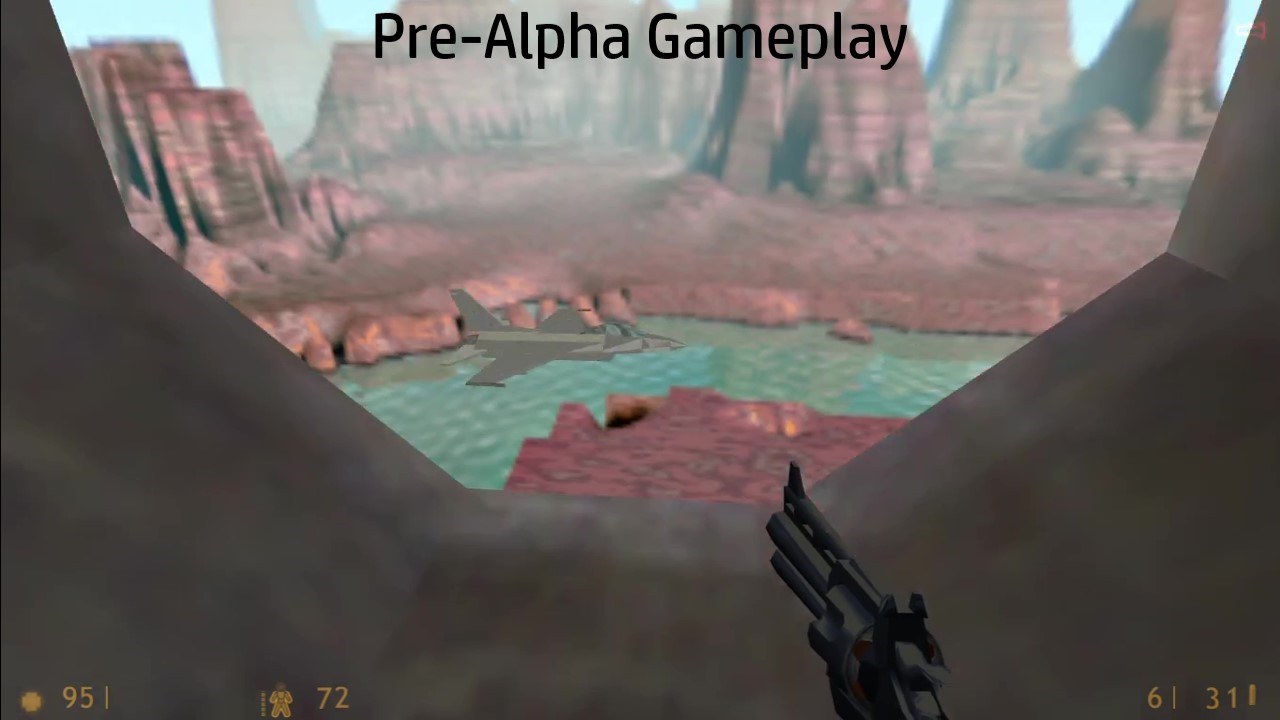 Merry Christmas, everybody. I got some gameplay up on YouTube (already got claimed lmao); the link is right here.
This is a preview of "airsoft irl" (which used to be Surface Tension.) I'm going to change the crossbow into a finger gun that absolutely smites most enemies. The airsoft players (soldiers) have an airsoft gun, so they do minimal damage. You can get this gun as well (see video,) but primary fire does jack shit. You're better off using the Minecraft gun.
The music used in the first half is Big Money Deluxe - Strategy Mode. The second half uses Scarface. You'll find out real quick that there is a LOT of shit stolen from other games, which is intentional. Other mods steal tons of stuff, such as that Ultra Definition pack that I hope no one ever uses again. Hence the name, Another Goddamned Half-Life Mod.
Now, I want to address some criticism I got recently that this will be some "pointless, unfunny dead meme mod who takes space in the mods section." I assure you, I'm not gonna make another Random Day at Black Mesa. Of course, it won't be as serious as well. This game will have a plot, not just a bunch of "lE ePiC meMz" piled on top of each other. And by the way, no mod "takes up space." These mods are a way of expressing yourself and having fun at the same time.
Anyway, I think that's enough. I'll get another update out sometime around New Year's. I haven't really managed my time well, but I assure you I am actively developing this mod. Goodbye and be safe.