Hi everyone! A year ago, we announced a big, story-driven new world modification for Fallout 4: A Tale of Jo, Liz, and a Better World. Today, we'd like to share more details and our latest progress in our exciting new development update video.
A Better World tells the story of two women on the run from the Institute: Jo and Liz, and their mission to create a better, safer world. After three years of relative safety, their past has caught up with them: they find themselves hunted by retention synths and a rogue, ruthless courser, with everything they've worked to build at stake. To support this story, A Better World features a dual setting split between the vast wilderness of Abbot County and the derelict ruins of an underground pre-war shopping center called Vault-Tec Plaza.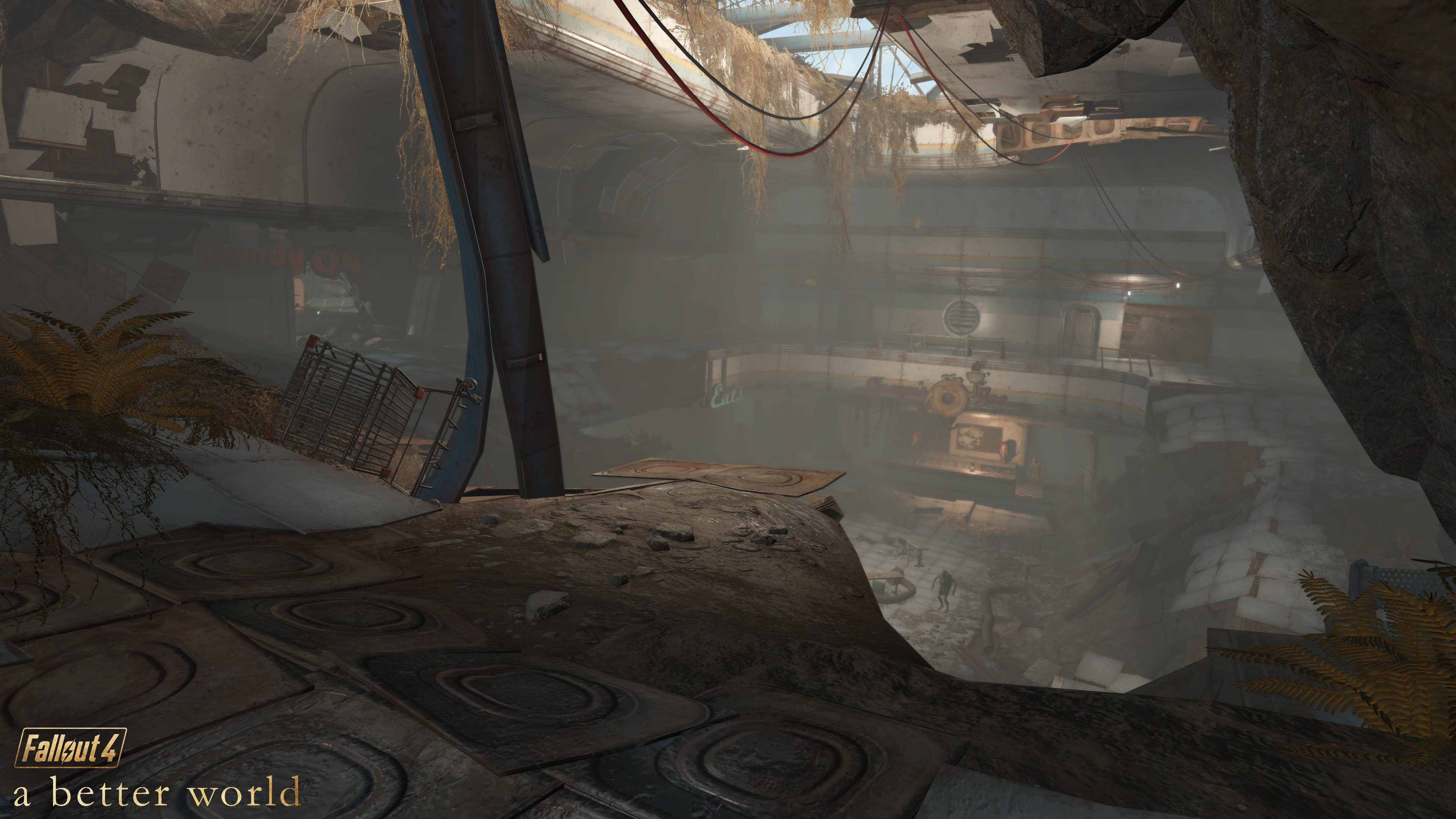 In other news – we're also looking to expand our small, highly-experienced team! We are currently looking to fill three roles: a Prop Artist, a Character Artist, and a Quest Designer.
Join our Discord to keep up with updates, or apply for a position on our team: Discord.gg
Or, subscribe to our YouTube channel, so you don't miss the next video: Youtube.com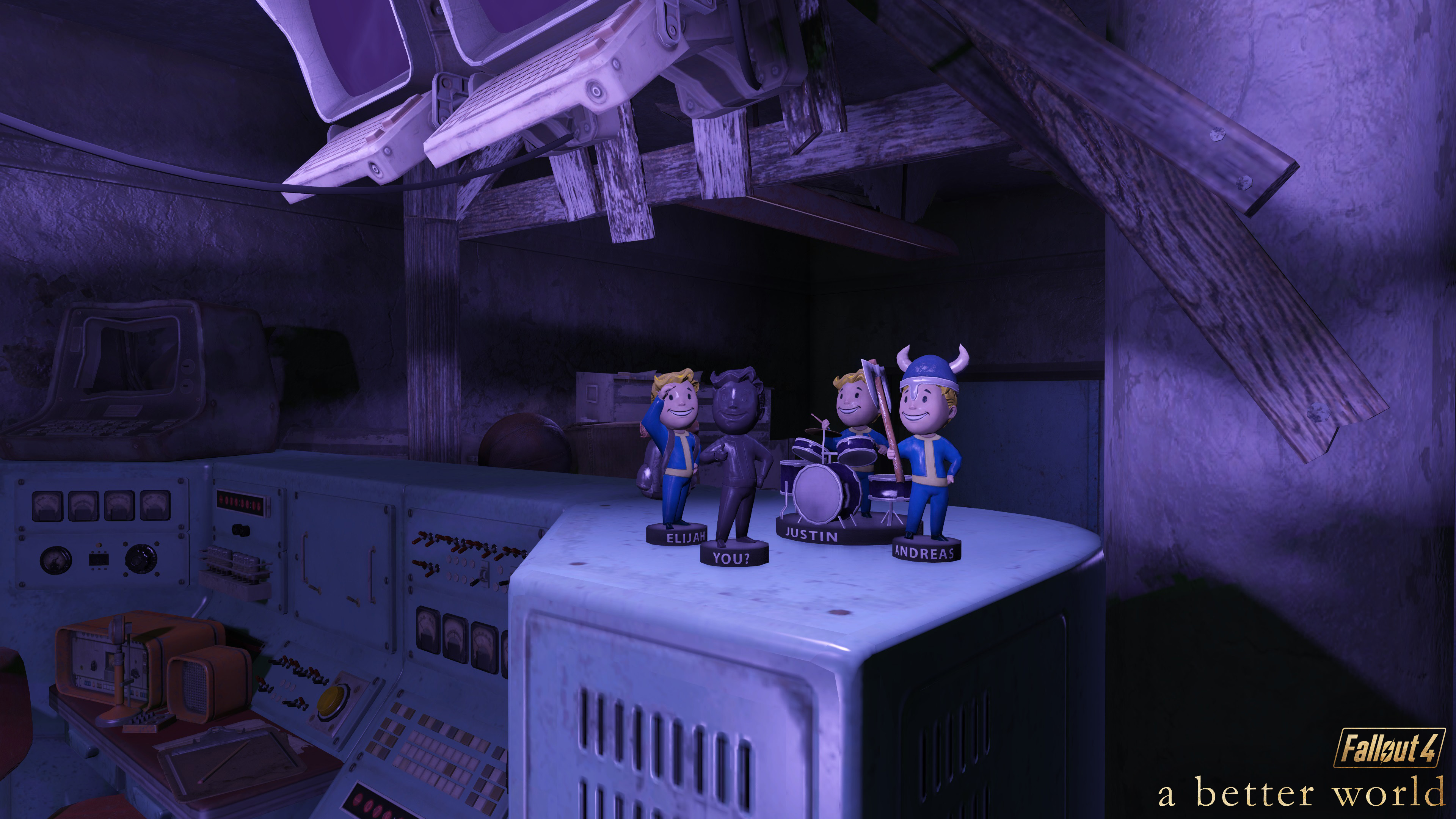 Prop Artist
For the prop artist role, we're looking for someone who can create new assets for us to clutter the world with. This could be things such as mason jars, fences, food objects, and other props you would find lying around the wilds of Abbot County and the buried ruins beneath.
You would be proficient in the high to low poly workflow, texturing, working with tiling materials, optimization and how to get your work into the Creation Kit.
Character Artist
The character artist role will be key in defining the look of the characters that inhabit the settlements, homesteads, and wilderness of Abbot County. This includes creating new clothes and armor sets, as well as a few custom animals.
You will need to know the high to low poly workflow, optimization, rigging, texturing and be comfortable getting your work into the Creation Kit.
Quest Designer
For the quest designer role, we are looking for someone with an eye for fun and challenge within the framework of Fallout 4's gameplay systems.
You would be comfortable designing your quest's gameplay spaces in both the interior and exterior worlds, be familiar with working in Papyrus to script your quest's behavior from start to finish, as well as handle other technical tasks such as setting up navmesh for your quest AI to utilize.
Anyway, that's it for now! As always, we're really excited to share more of this project with everyone, and feel free to check out our Discord to keep up with our more regular updates.