Hey everybody, I'm sorry to say this past week has been a bad one for Operation Remembrance. I've barely been able to make any progress at all, thanks to the "indoor swimming pool" that appeared in my apartment Wednesday night when Hurricane Ida came up the East Coast. My wife and I are both okay, and out of everyone who suffered because of Ida, we were definitely among the luckiest ones and barely lost anything besides books and some furniture, but the clean-up and moving everything to my parents' house until we can go back to our apartment has still been crazy over the last few days, and I've hardly had any time to work on the mod at all since Wednesday afternoon. I'm also starting a new job tomorrow on a new schedule, so life is going to be crazy for a while until I can adust to it. I'm still just as determined as ever to get Operation Remembrance finished and out for all of you; I've just run into some delays.
On the positive side of the last few days, I spent what little free time I did have putting the word out about Operation Remembrance on the HelloClan website. If you don't know what that is, HelloClan is one of the most if not the most active parts of the Battlefield Vietnam multiplayer community today. I got permission from their leader, IceSkater, to post a link to Operation Remembrance's ModDB page and my YouTube channel on the HelloClan forum, and he has even expressed interest in hosting Operation Remembrance for a promotional event on HelloClan's second server when it's released!
*************************************************Weekly feature highlight*****************************************************
A fan asked me if I could make a video showing off the ANZAC faction, so I decided to make a gameplay video showing a round of the map "A Walk in the Light Green", which features the ANZACs versus the Viet Cong, and throw in a few screenshots as well.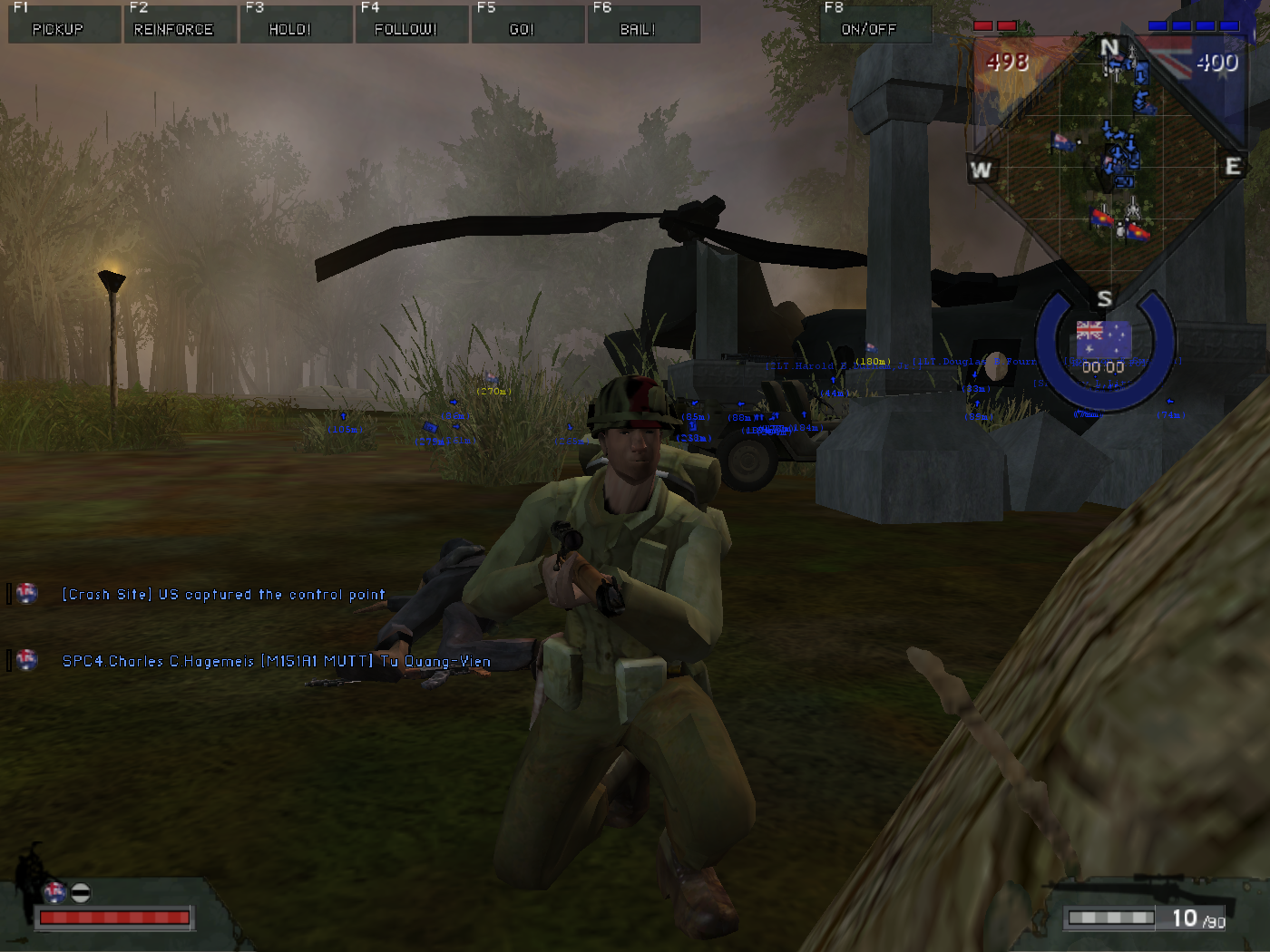 An ANZAC sniper armed with a No 1 Mk III sniper rifle provides security at a CH-47 crash site.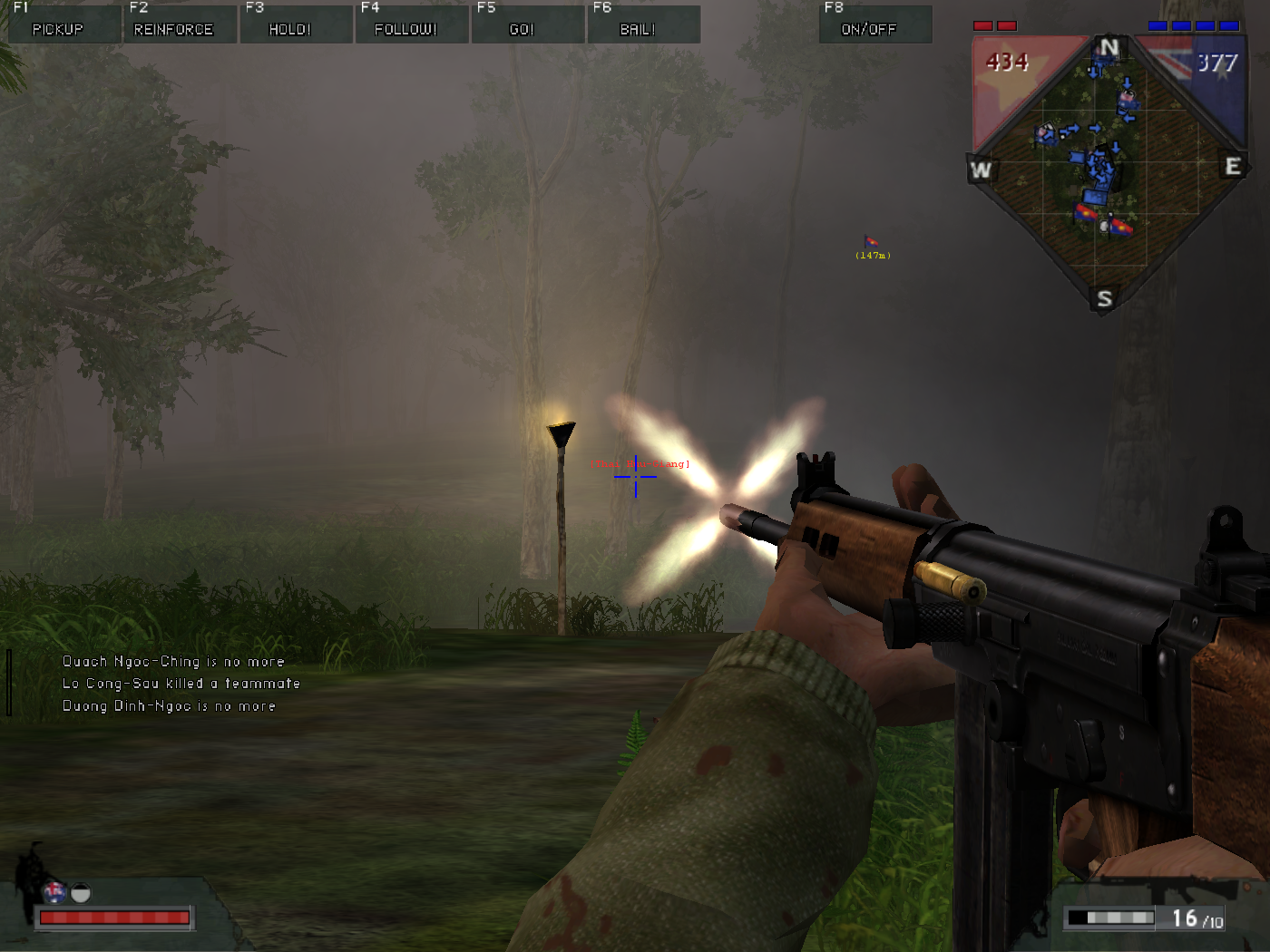 An ANZAC soldier fires his L1A1 at approaching Viet Cong troops.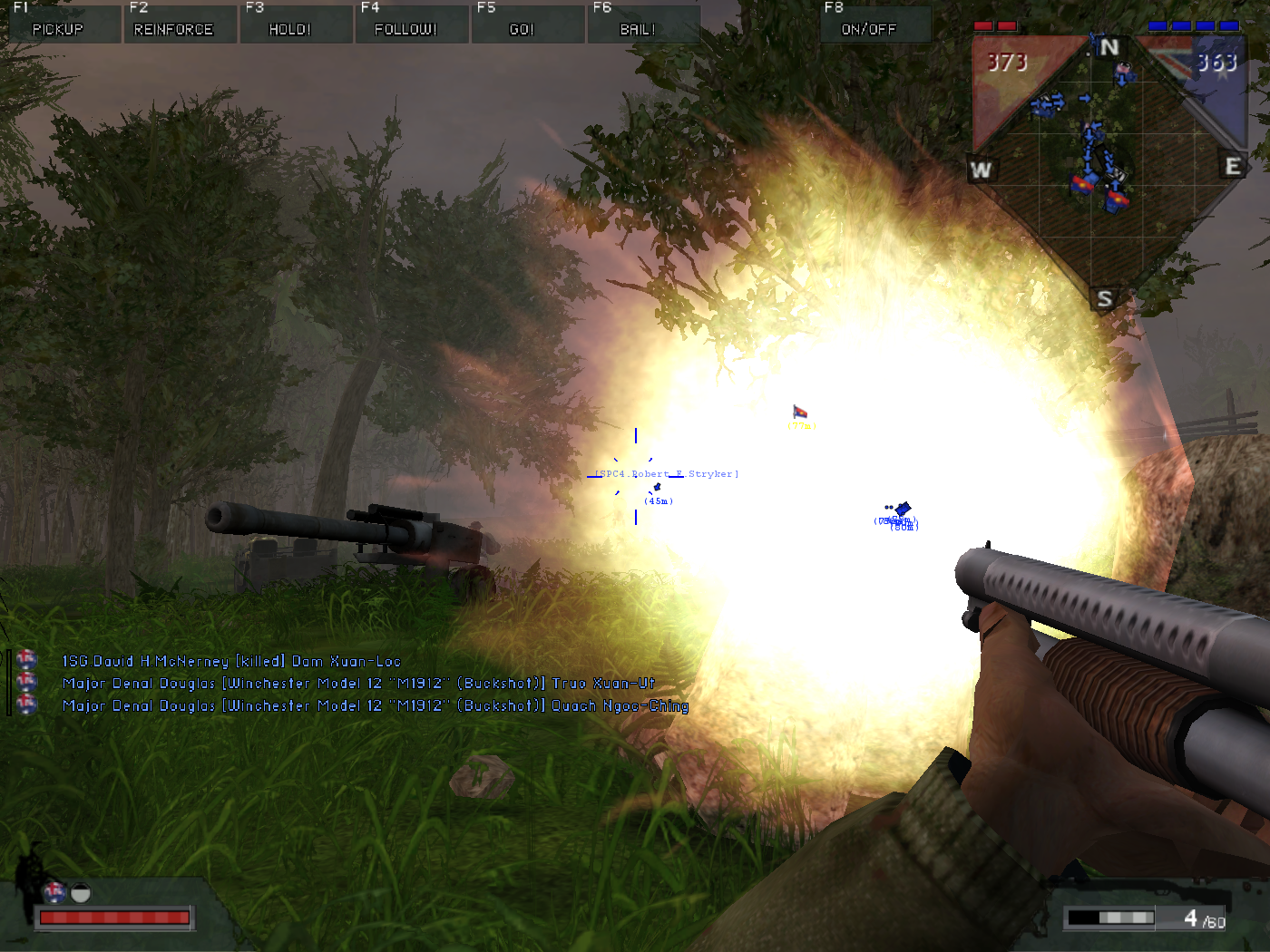 An ANZAC soldier armed with a Winchester M1912 leads a push against Viet Cong positions.