It took a bit longer than planned, but 8-bit Jim's Jump challenge is now live on iOS. A version for the Kindle should follow shortly.

Help 8-bit Jim complete 4 very difficult stunt courses in a vintage electric vehicle that was not designed for this sort of thing. He's got an accelerator, no brakes, and the 1980's battery might just cause an explosion if he crashes too heavily!
It's all highly pixelated, and set to music that will make you feel like the 80s never ended...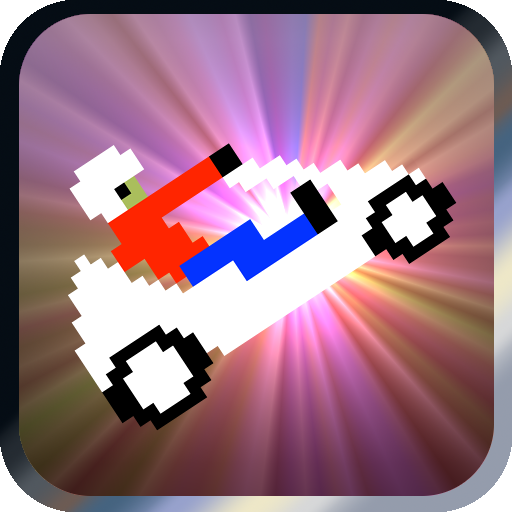 We hope that ideas for future courses will come from players themselves-- watch out for a competition in the near future!