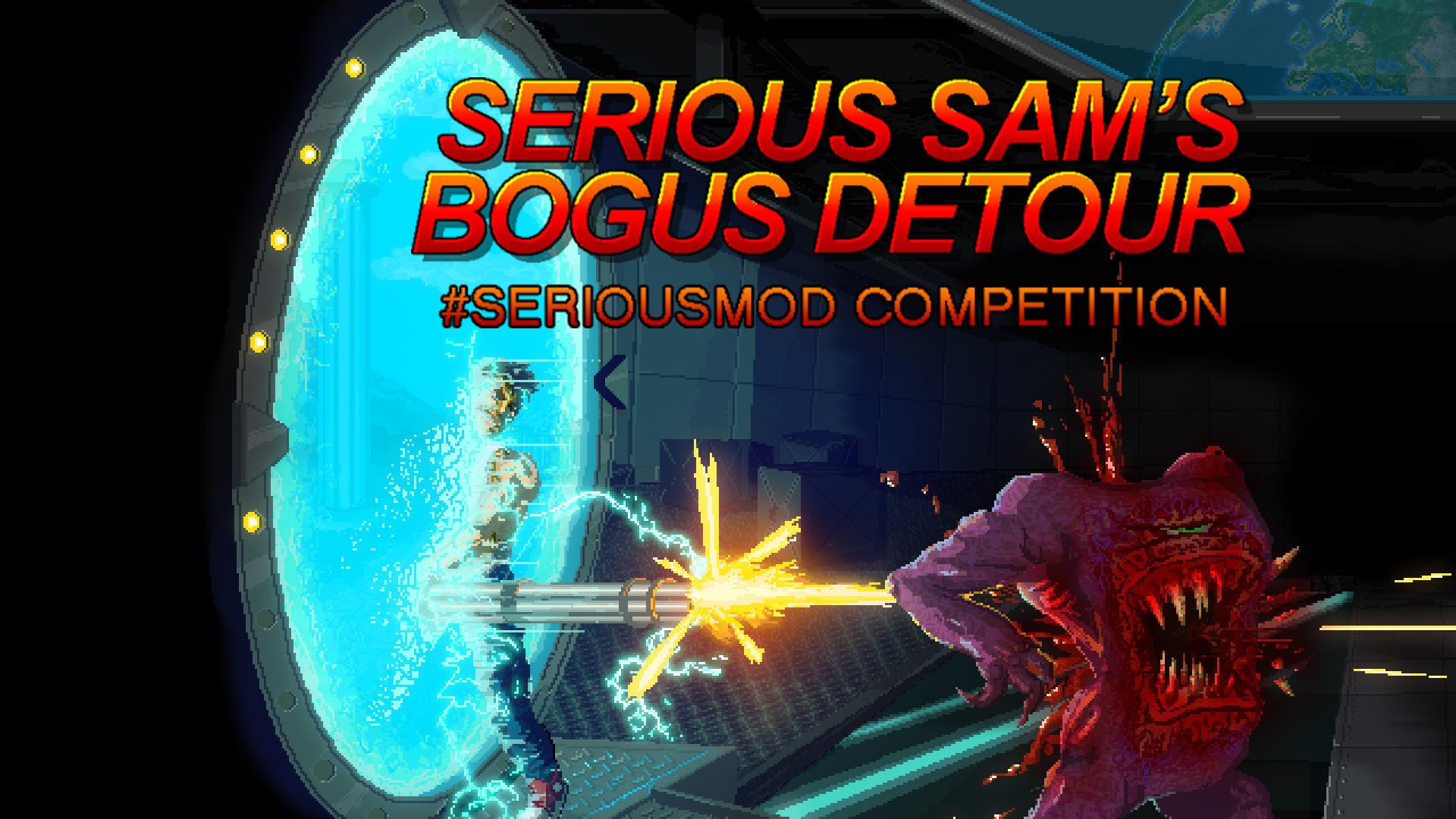 Just seven days remain to submit your entry for the Serious Sam's Bogus Detour #SeriousMod Competition! ModDB has partnered with the creators of Serious Sam's Bogus Detour to give you the chance to win some icnredible prizes, and with just under a week left to enter, time is running short!
To enter the #SeriousMod Competition, just create and submit a mod of Serious Sam's Bogus Detour - or submit a piece of Serious Sam-themed fan art. If you're submitting a mod, be sure to check out the Serious Sam's Bogus Detour editor tutorial, which features a video guide on how to get started with the game's powerful editing tools, along with links to addition engine and scripting documentation.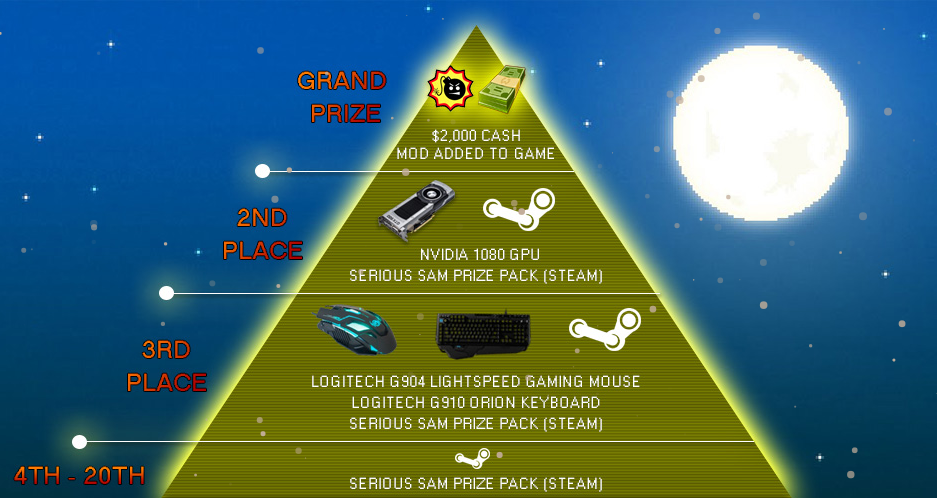 Your submission will put you in the running to win one of 20 prize packs - the grand prize of which includes $2,000 cash, and your mod added to Serious Sam's Bogus Detour for all owners of the game to play! Plus, runners up will receive some sweet NVIDIA and Logitech hardware, while additional winners will receive a Serious Sam Prize Pack on Steam.

Check out the above links to submit your entry, and visit the main competition page for more information!