Hello, indieDB Community!
Welcome to the 6th article about our in development game, Entrudo.
If you want to find out more about our game, check out previous articles on our indieDB page.
In the past two weeks, our team was busy with several university projects, which meant we were unable to upload articles on indieDB. However, this week we're excited to share our progress so far!
So get ready to read our 6th article and the following ones because a lot is coming from now on! :)
---
Today's article is going to be for the art lovers! We have studies of the natural environment of Entrudo, specifically the flora in and around Aldeia da Pena. But of course, we can't leave out our dear schist houses, so we have some more structure studies as well.
After starting the fun part (sketching and painting some of the sketches) we did some in depth research about the different trees, bushes, herbs and other natural elements typically found in our schist village.
Video
To start off, here it is a video of the flora concepts sketches done by our game artist!
---
Digital Drawings
Herbs
These types of natural elements are going to be visible in some of the inhabitants' houses (i.e., in their balconies, windowsills or gardens).
The different type of herbs that are cultivated and sold locally - thyme, rosemary, manjerico, segurelha and last but no least oregano.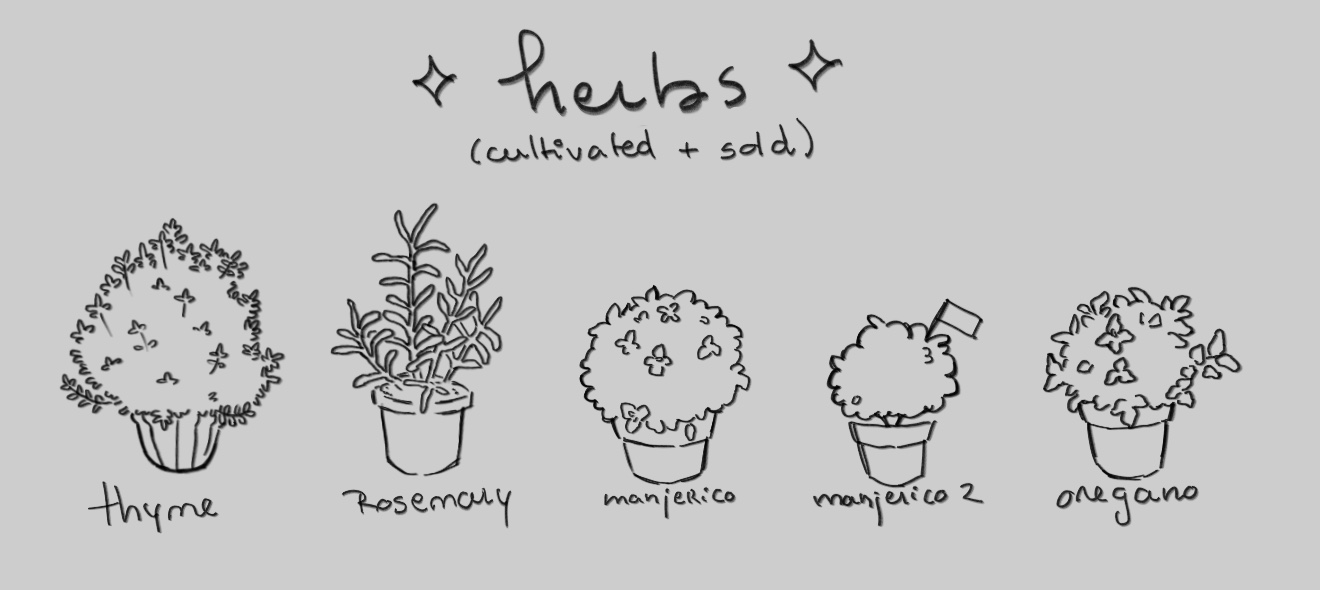 ---
Trees
Placed all over the game world, but mostly in the natural areas with all the other flora elements complementing these spaces. Our artist researched the types of trees native to the area and based the sketches on those.
Our game will have natural open areas, but also narrow streets filed with schist houses as well as the stone pavements and paths.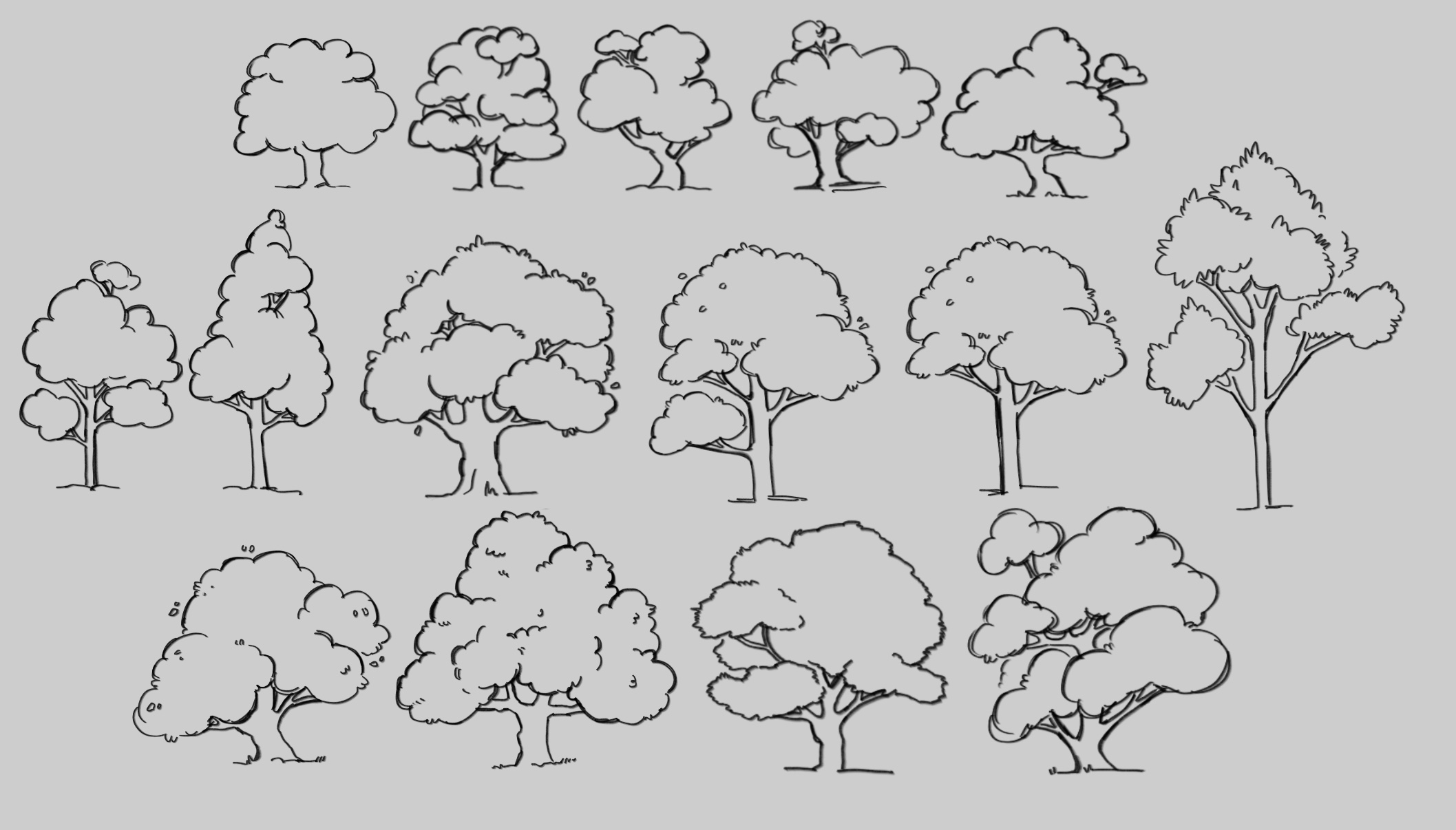 ---
Schist Houses
One of the main elements of our game, it is what represents Entrudo's game world. We want to have schist houses in all different sizes (small, medium, and large) and shapes!
Here we have a few sketches that show some ideas for these houses depending on its size.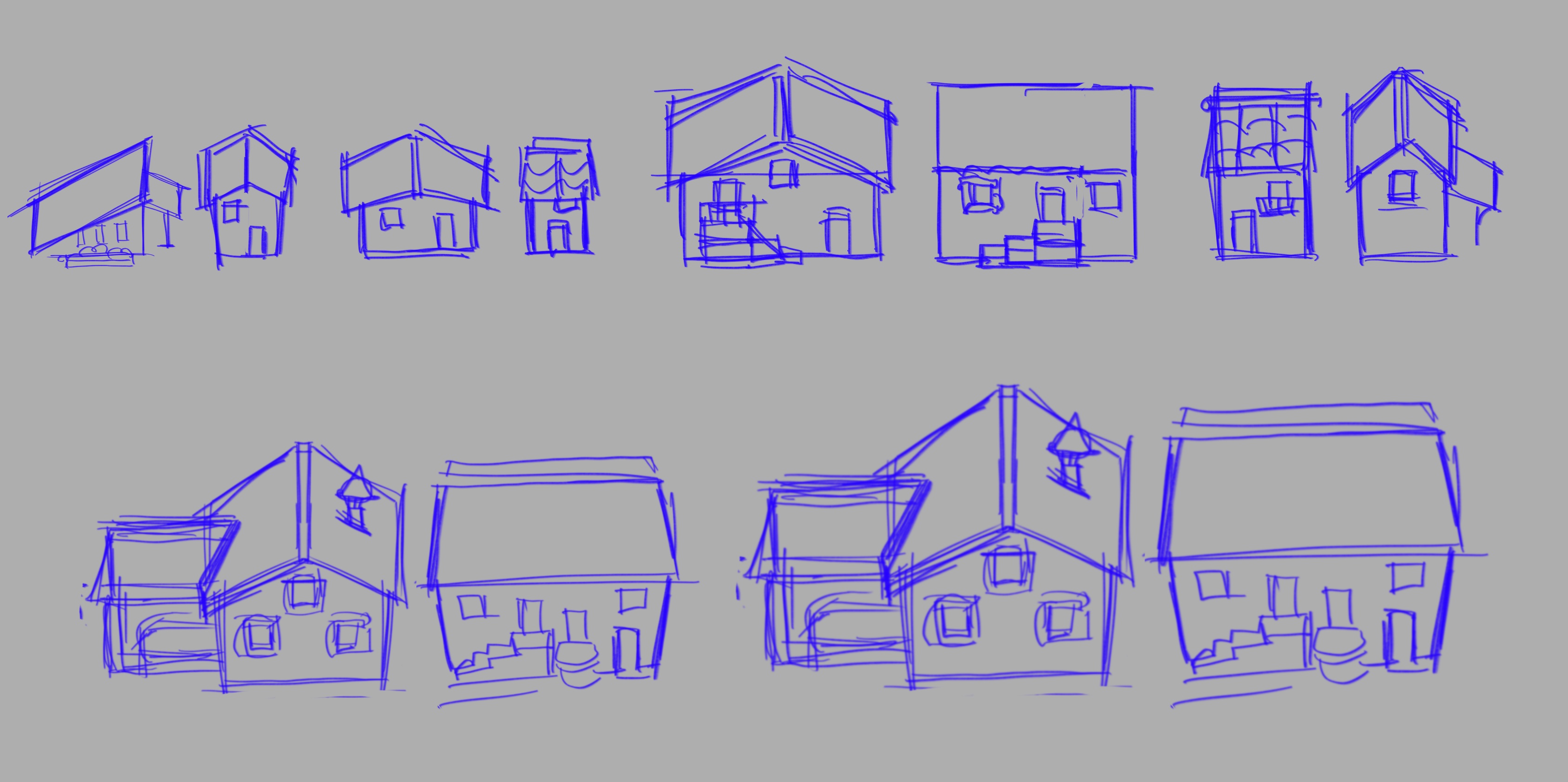 With these base sketches, we decided to look at them with a slightly different approach: who lives in these houses? What do they do for a living? What are their hobbies? And are there any feuds between the villagers?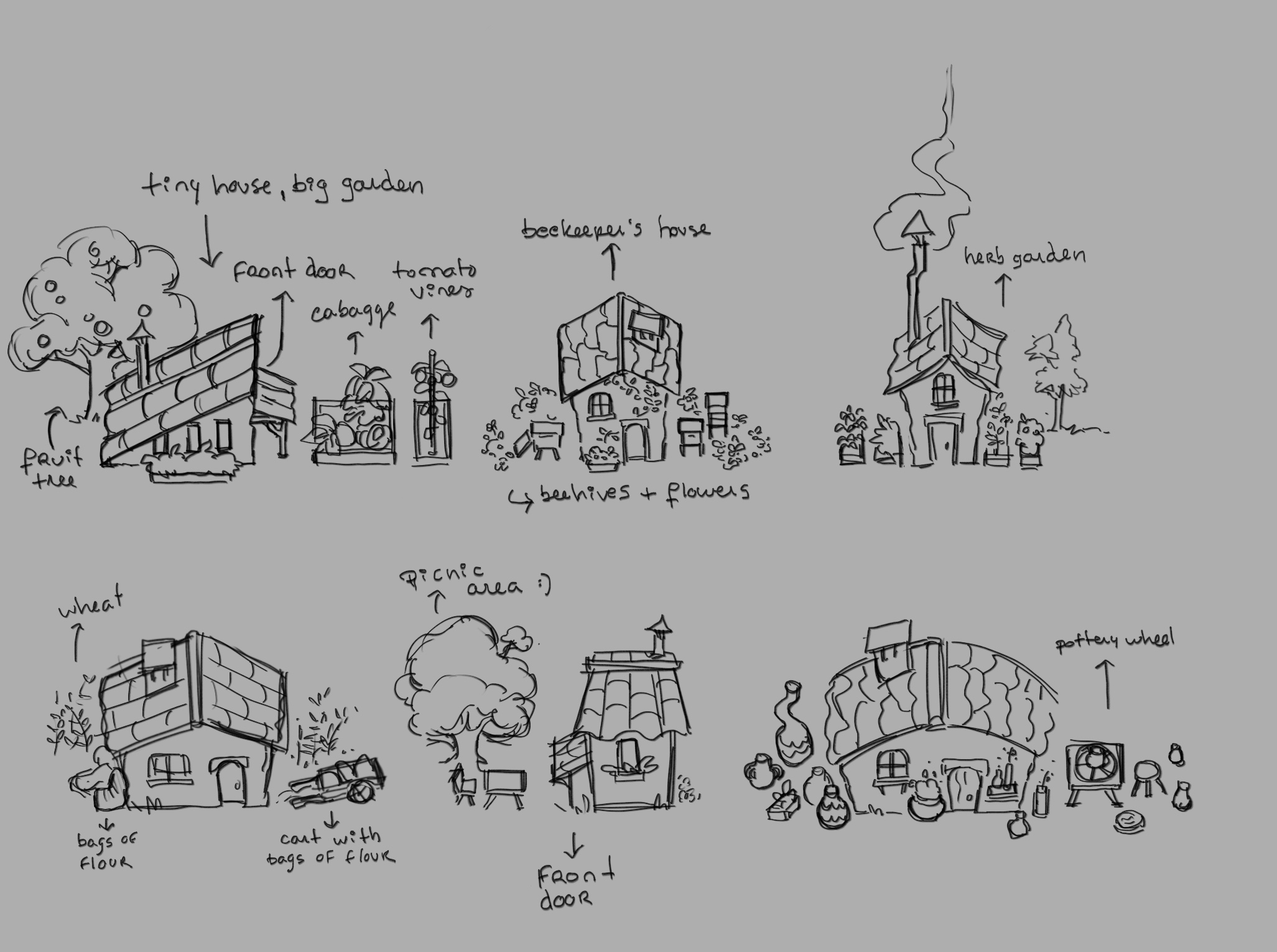 With this in mind, we came up with the following ideas. Lastly, here it is a bonus house design, based off an existing house with very peculiar architecture (who needs three doors on the same wall?!).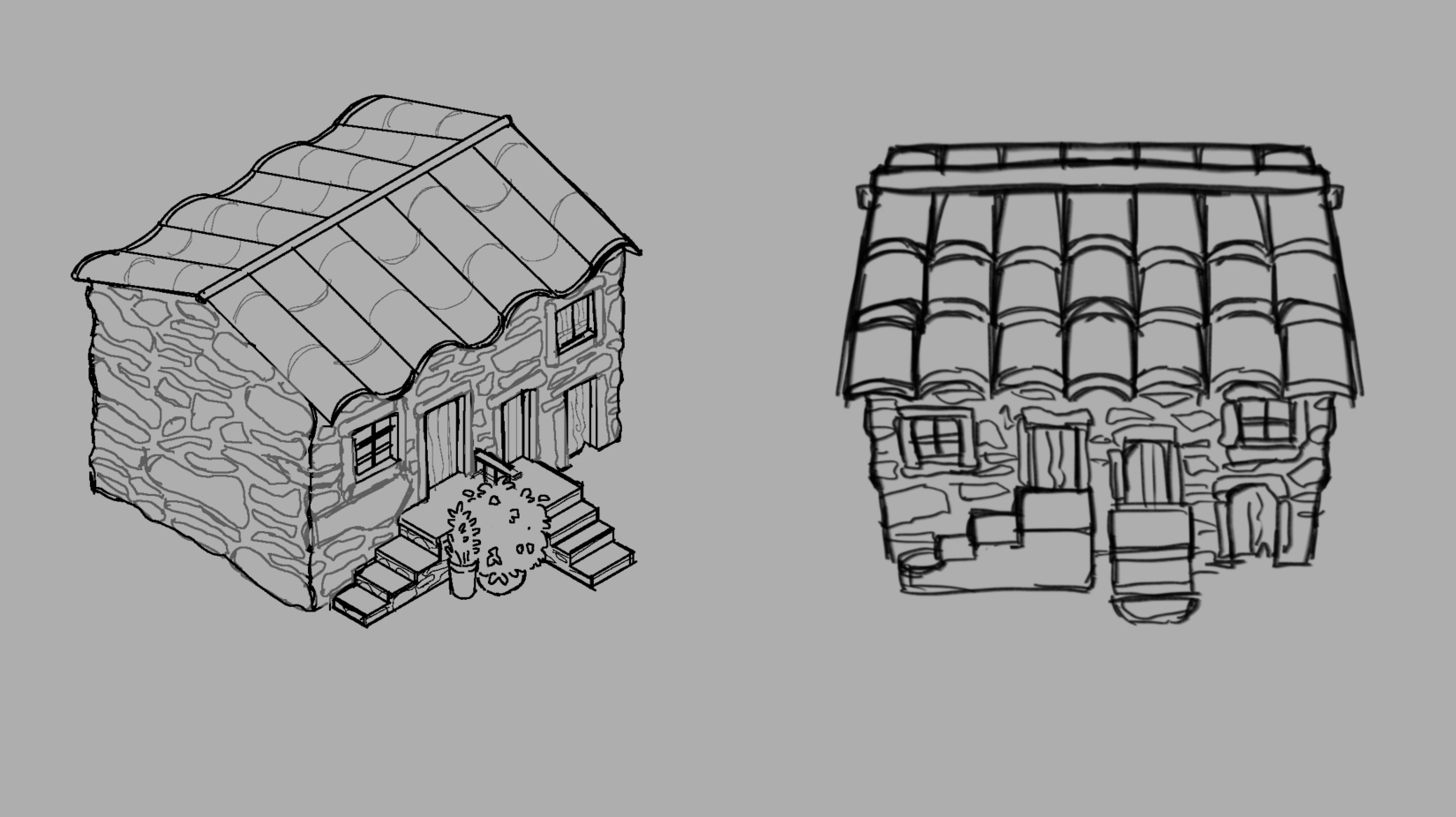 ---
And with this unconventional house, we reached the end of our 6th article!
Next article will be focused on our first UI prototype!
See you next week!