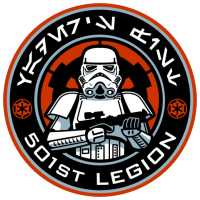 __________________________________
Guardian14 is making a mod for Star Wars: Empire at War - Forces of Corruption, he was asking me if members of the 501st wants to get their usernames featured in his mod as hero Stormtroopers available to be recruited in combat.
If anyone either agrees or disagrees with their wishes to be featured, please do say so as Guardian will confirm about your decision.
Post a comment or so with your username(s) if you wish to be featured. You'll also need to post as well if you disagree, since Guardian needs confirmation.
- Empress Jennifer Rosella Rose