First off, thanks to everyone who has stuck with us this far. We have recently hit 5,000 downloads and we hope to keep it up! If anyone knows the average amount of time spent playing a mod per download, I'd be interested to hear it.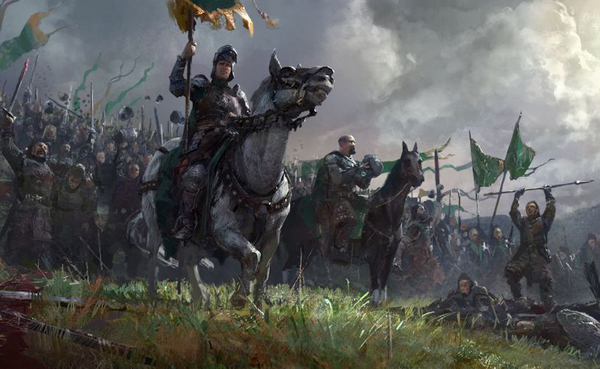 To celebrate (and to kidnap a few of you to Total War Center), I will be starting a new Youngbloods Hosteat aimed at first time players (you)!
You: What is a Hotseat?
I'm glad you asked! It is a multiplayer campaign of M2TW, where a certain number of players (8 in this case) select factions and battle each other for dominance of Westeros. Basically you play your turn, auto-resolving all battles, and then email the save to the next person so they can play their factions turn.
This hotseat is a bit different from most of the other ones there (and may therefore be totally unbalanced), but I think it will work best for this mod so I'm giving it a try. Each of the 9 players will select a faction to play as out of all 29 (Gardener and Sunderland are banned for balance reasons). Each player/faction must be from a different region (Stormlands, Riverlands, Reach, etc), and they will start the game fighting the AI factions next to them. I will set the difficulty/AI money pretty low so as you destroy your neighbors you will begin fighting amongst yourselves in GLORIOUS CARNAGE *cough* I mean sportsmanlike competition.
Region (faction): Player
North (Bolton): The Penguin Wraith
Vale (Arryn): Theodamus
Iron Islands (Greyiron): Hellbringer1642
Westerlands (Lannister): lordsophus1
Riverlands (Mudd): Bazinga
Breaklands (open):
Stormlands (Durrandon): Lairhound
Reach (Hightower):Jadli
Dorne (Martell): pulkownik
For rules and signups visit: Twcenter.net(Youngbloods-only)
You will need to make an account if you want to play, but the community over there is great so that should be just fine ;).