Welcome to the Nam, Dại tá (Colonel)!
Today, we take an exclusive behind-the-scenes look at the The 'Nam: Vietnam Combat Operations, a freely-downloadable real time strategy game about the Vietnam War.

Its Wider War expansion pack is slated for release in June 2021, but can be advanced to January 2021 if enough people vote for it on MODDB.

Here are five things to know about The Nam:
1) GAME DEVELOPMENT TOOK NEARLY 20 YEARS
Exclusive look at field research for the game. The developer trekked through mountains, rivers, lakes and rural communities to make the game's ambience as authentic as possible. (VCO)

Originally an after-school project which started in 2003, the game has been in various stages of development and polishing for the past 18 years.


"I started creating way back in 2003 but work and life were more important, so the project was mothballed for 17 years. Like everyone else, the COVID-19 outbreak forced me to stay home most of 2020. I saw it as the perfect opportunity to learn basic programming and finally finish what I started," said developer Tiger Yan on IGN Southeast Asia.
2) IT'S AN EDUCATIONAL NONPROFIT GAME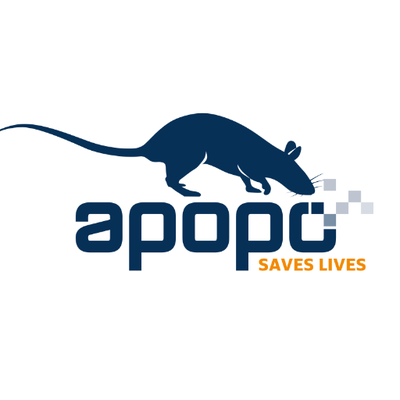 APOPO is an international nonprofit organization working to clear deadly landmines in Cambodia. (APOPO)

"The game was made to put people in the shoes of American, Vietnamese, Australian and Chinese battalion commanders. It's a gritty and interactive way of overcoming the challenges faced by commanders in the Vietnam War, like how to approach potentially-hostile villages, how to spot boobytraps and bunker complexes, how to prep fortified hilltops with airpower and artillery, how to ambush heavily-armed columns, how to inflitrate and take apart heavily-defended American bases, how to nullify extremely dangerous airstrikes and so forth," explains Yan.

The game is completely non-profit, so the developers will never get a cent out of it. Instead, it asks people who like the game to make a donation to Apopo, one of the many nonprofits working to clear dangerous landmines in war-torn Cambodia, one of the countries most affected by the Vietnam War.
"In reality, the Vietnam War wasn't all that fun for the people of Vietnam, Laos and Cambodia. If the game can spur at least one good donation, then it would have been worth it," adds Yan.
3) IT FEATURES THE VIETNAM WAR'S BIGGEST BATTLES

Vietcong, American and South Vietnamese forces locked in deadly combat for the city of Saigon, which was attacked three times in 1968 alone. (VCO)

Vietnam is synonymous with famous battles such as Khe Sanh, the Tet Offensive, Hamburger Hill and the Fall of Saigon.
The Nam features 30 maps (soon to be expanded to 36) covering most of the war's major battles and theatres including Saigon and Hue (attacked several times during the 1968 Tet Offensive), Khe Sanh (site of the longest and bloodiest siege of the war, which Vietnam later claimed to be a ruse to mislead American commanders into thinking it would be the greatest battle of the war), Quang Tri (where 200,000 communist troops tried to take South Vietnam by force in 1972. They were beaten back but won control of 10% of South Vietnam) and so forth.

The maps are also representative of particular types of terrain. For instance, the Saigon and Hue city maps can actually double for any Vietnamese city. Ap Bac and Chu Lai can double for any rural village, Hamburger Hill and the Ashau Valley can be any hilly region and so forth.

"We wanted to cover as many possible types of battlefields as possible," says Yan. "The game maps represent nearly all of them."
4) IT TOOK THREE TRIPS TO VIETNAM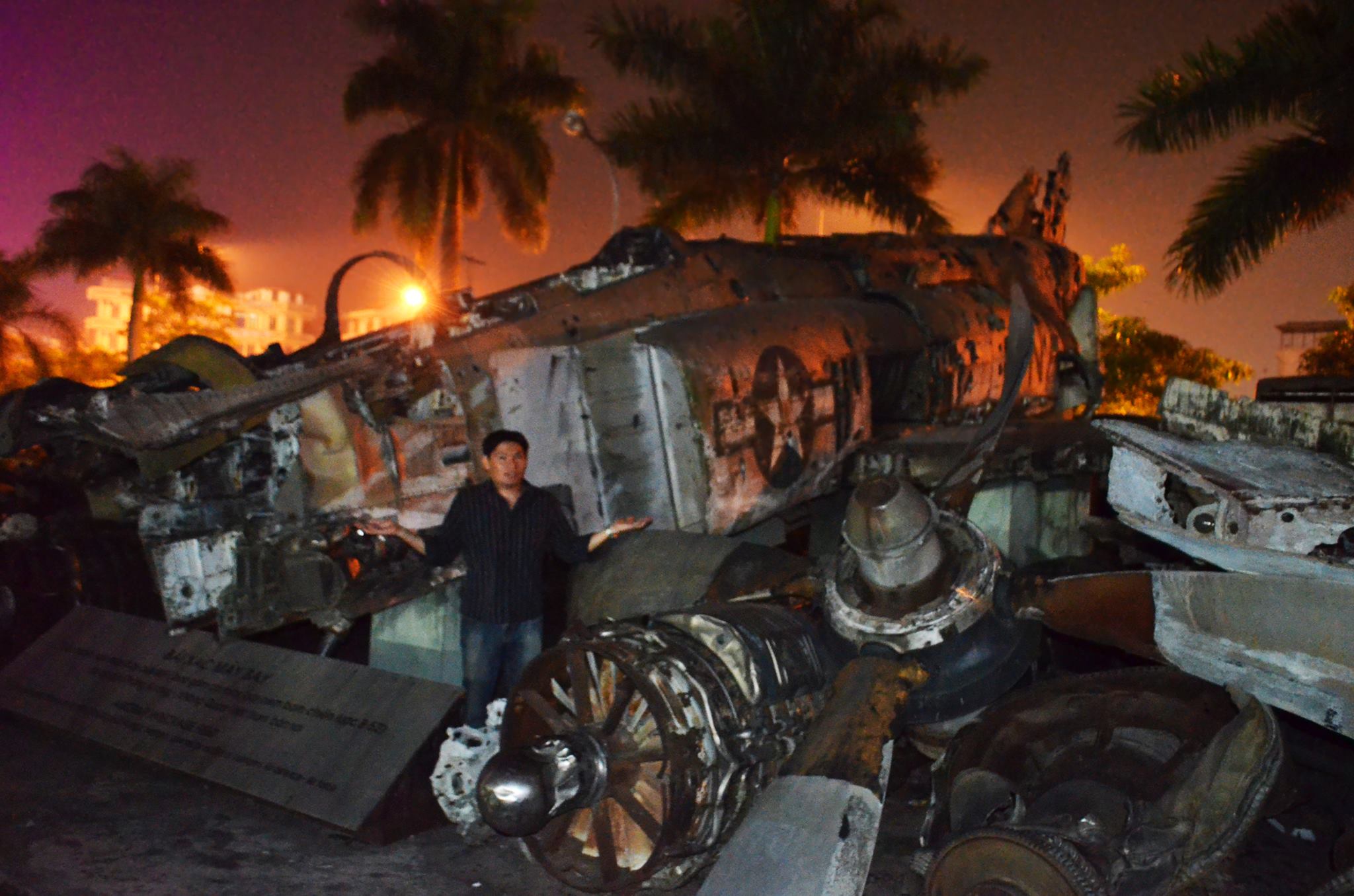 Developer Tiger Yan in front of a downed US F4-B Phantom in Hanoi, Vietnam. You can still see the flak damage on the warplane. (VCO)

Developer Tiger Yan's day job takes him around Asia and various rural areas of the Philippines, a country which closely resembles Vietnam.

He used his field experience investigating rural communities to make the game as realistic as possible. "From irrigation dikes and rice paddies to barking dogs and crowing chickens, this game brings the Vietnamese countryside to life," he said on ABS-CBN.

To finish the game, Yan visited Vietnam three times to talk with Vietnam veterans, visit old battlefields and to study the countryside, terrain and animals. He also visited neighboring Laos and Cambodia for inclusion in the Wider War expansion set.

"I wanted to make the game's ambience as realistic and immersive as possible."

Yan even went as far as visiting the home of General Vo Nguyen Giap, the legendary Vietnamese general who defeated the Japanese, French, Americans, Cambodians and Chinese. Second only in stature and fame to Ho Chi Minh, General Giap died in 2014 aged 102.
5) PLANNED EXPANSION INCLUDES CHINA AND THE KHMER ROUGE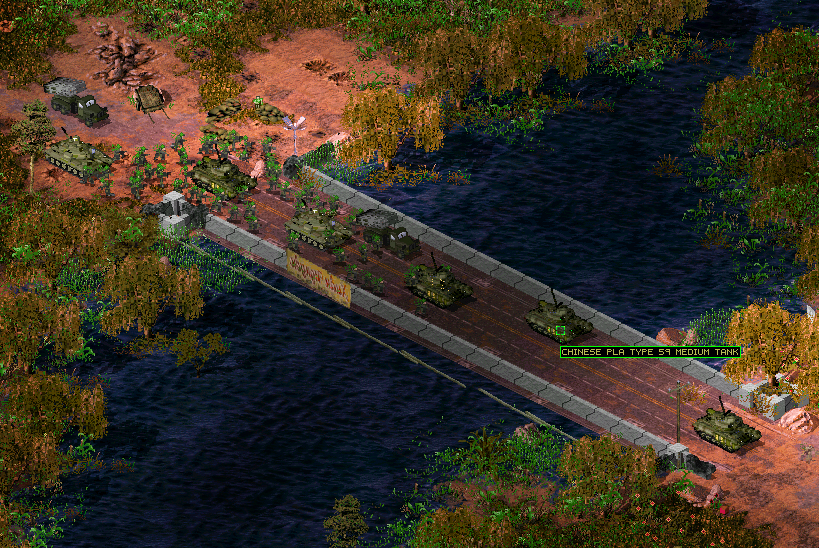 Chinese soldiers from the People's Liberation Army (PLA) enter the norther borders of Vietnam in 1979. Over 200,000 Chinese troops participated in the invasion of Vietnam. At least 20,000 were killed in battle as the PLA used outdated tactics and strategies against the battle-hardened Vietnamese. (VCO)

Vietnam heavily affected the fates of neighboring countries such as Laos and Cambodia. The Nam : Combat Operations Wider War is now under development and will include not just Laos and Cambodia, but will cover the wars Vietnam fought with other countries after America.


The supposedly neutral country of Cambodia was long used by North Vietnam as a base of operations for operations in South Vietnam, who invaded Cambodia with the Americans in 1970. After Vietnam was unified in 1975, dissident Khmer Rouge forces started raiding and massacring Vietnamese villages across the border, igniting a war with Vietnam, who rightfully crushed the Khmer Rouge and freed the vast majority of Cambodians from the nightmarish Pol Pot regime – all within two weeks.

Unfortunately for Vietnam, the Khmer Rouge started adopting the same guerilla tactics that worked so well for them during their war with the Americans. By the end of the Cambodian-Vietnamese War 10 years later, nearly 30,000 Vietnamese had died. This period has since been termed 'Vietnam's Vietnam' and has largely been forgotten even by the Vietnamese government.
The expansion pack's map features not just beautiful Khmer temples and Cambodian villages, but the grim reality of child soldiers and Cambodia's killing fields. "I personally walked through the Killing Fields and saw bones, clothes and teeth. I wanted to pull no punches and show what the Khmer Rouge really did there," adds Yan.
China also invaded Vietnam briefly in 1979 in a short but bloody war. In February 1979, 200,000 Chinese troops backed by 500 tanks attacked the northernmost provinces of Vietnam. Though they succeeded in taking the towns of Lang Son, Cao Bang and Lao Cai, they suffered disproportionately huge casualties against the better-trained and well-prepared Vietnamese. The game puts players in either the boots of the Chinese invaders or Vietnamese defenders.
Unlike most Vietnam War games which tend to glorify Americans, all sides are portrayed as heroes fighting for their own causes.
VOTE FOR IT ON MODDB FOR AN EARLY RELEASE!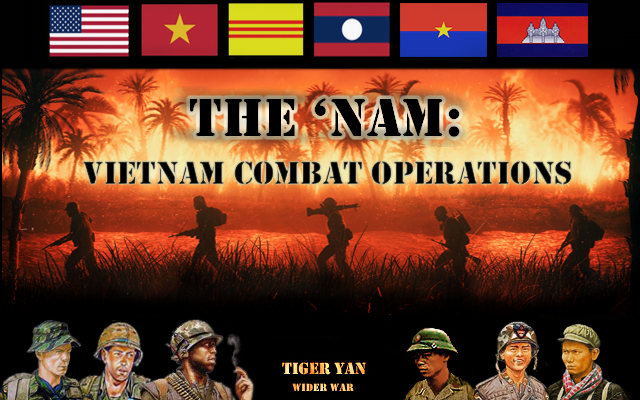 The Wider War expansion pack introduces dozens of new units, maps, songs, sounds while enhancing many aspects of the game. Planned for release in June 2021, the developers will work triple-time to have it ready and freely downloadable by January if enough votes are cast on MODDB.
T𝗵𝗲 𝗡𝗮𝗺: 𝗩𝗶𝗲𝘁𝗻𝗮𝗺 𝗖𝗼𝗺𝗯𝗮𝘁 𝗢𝗽𝗲𝗿𝗮𝘁𝗶𝗼𝗻𝘀 without Wider War can be downloaded for FREE via the steps below:
1) Download here: Bit.ly
2) Click on the grey box with three horizontal dots [ . . . ]. 𝗗𝗼𝘄𝗻𝗹𝗼𝗮𝗱 𝘁𝗵𝗲 𝗲𝗻𝘁𝗶𝗿𝗲 𝗳𝗼𝗹𝗱𝗲𝗿 (Vietnam Combat Operations Public Release 2020). The folder with its 96 files can be downloaded with a single click.
3) Once the download finishes, open the folder then find and double-click on 𝗩𝗖𝗢.𝗕𝗔𝗧.
4) Click 𝗗𝗲𝗽𝗹𝗼𝘆 and choose your battle. The official 𝗩𝗖𝗢 𝗥𝗲𝗮𝗱𝗺𝗲 contains everything you'll need to understand and master the game and its myriad maps and units.
For more videos, please check out The 'Nam: Vietnam Combat Operations on MOD DB and Facebook.