Okay, it has been a minute and I haven't posted as much as I would like. But I promise it's worth it.
Last time I posted I talked about the feedback and changes I would be making based on said feedback. I based my decisions on what to change and rethink based on the frequency of a particular issue or request. I tackled the insanely long "game over" issue and updated immediately, so people wouldn't have to wait every time they died. That was the single most brought up issue.
Player Directional issue :
Artwork is updated and all in game. I added an aggressive look and backpack to 505. The addition of the backpack brought an unexpected idea and implementation to the game... The 'Holo-Spawn' A friend said "it would be neat to get an extra life and then your backpack would be able to drop a re-spawn point"
Holo-Spawn : (WIP)
Now when you collect an extra life by finding the secret room just right of the first elevator by shooting the blocks repeatedly – yes seeing if people actually read my shit cause, I just gave away a secret :) The light on your backpack will turn from red to green – then you can hold the B button or C key for 2 seconds and drop a Holo-Spawn point. This will save your progress from that point on. When you die after dropping a spawn point you re-spawn at that point. If you don't drop a spawn point you start back at the beginning of the level and no progress is saved.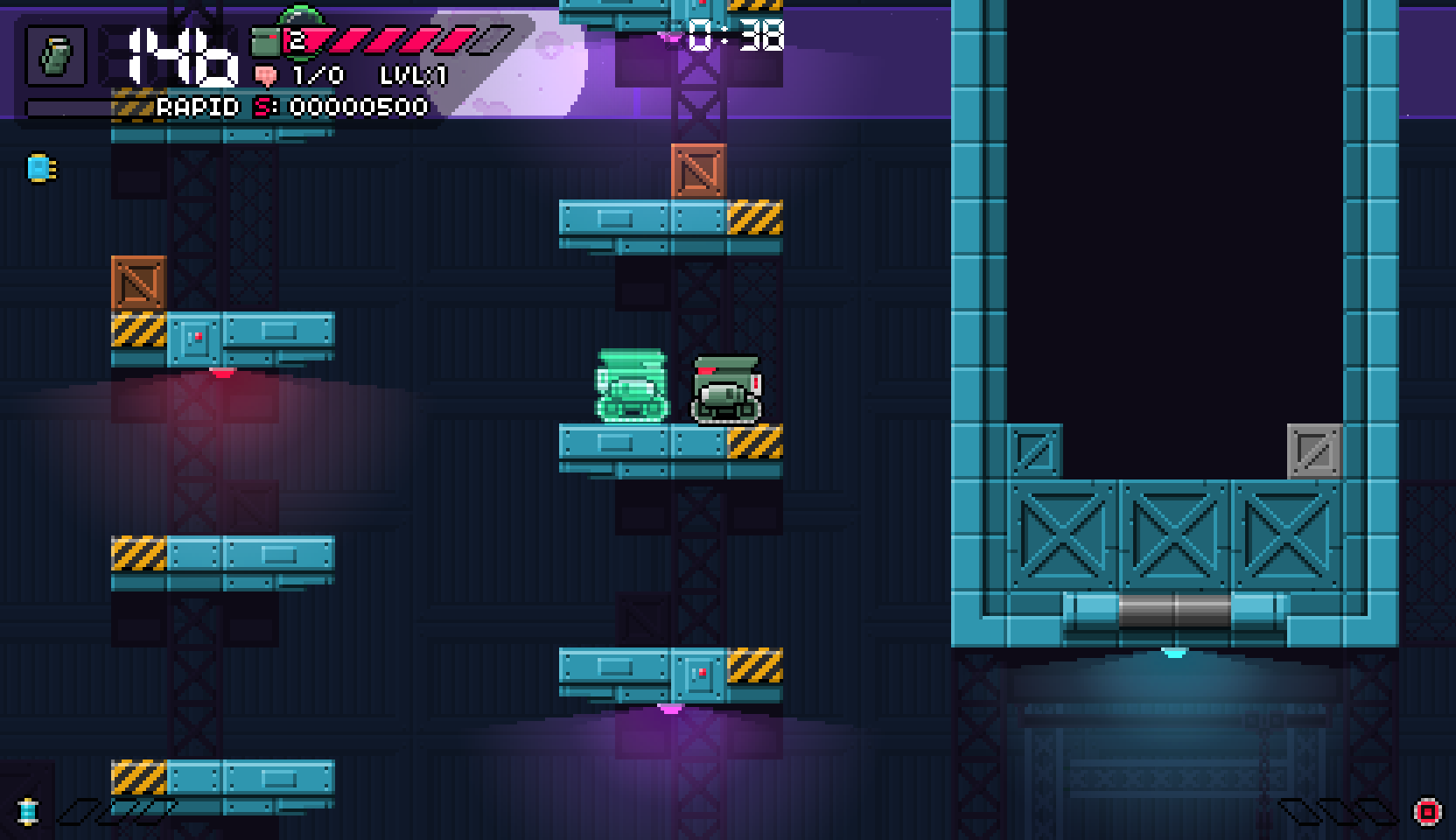 HUD Useless Info Issue :
The new HUD changes are now updated, in game, and working. I was at first a bit leery on this change because I really liked the balance of the symmetric HUD prior, but in terms of information and real-estate this new layout is much more efficient and useful. Brief explanation below.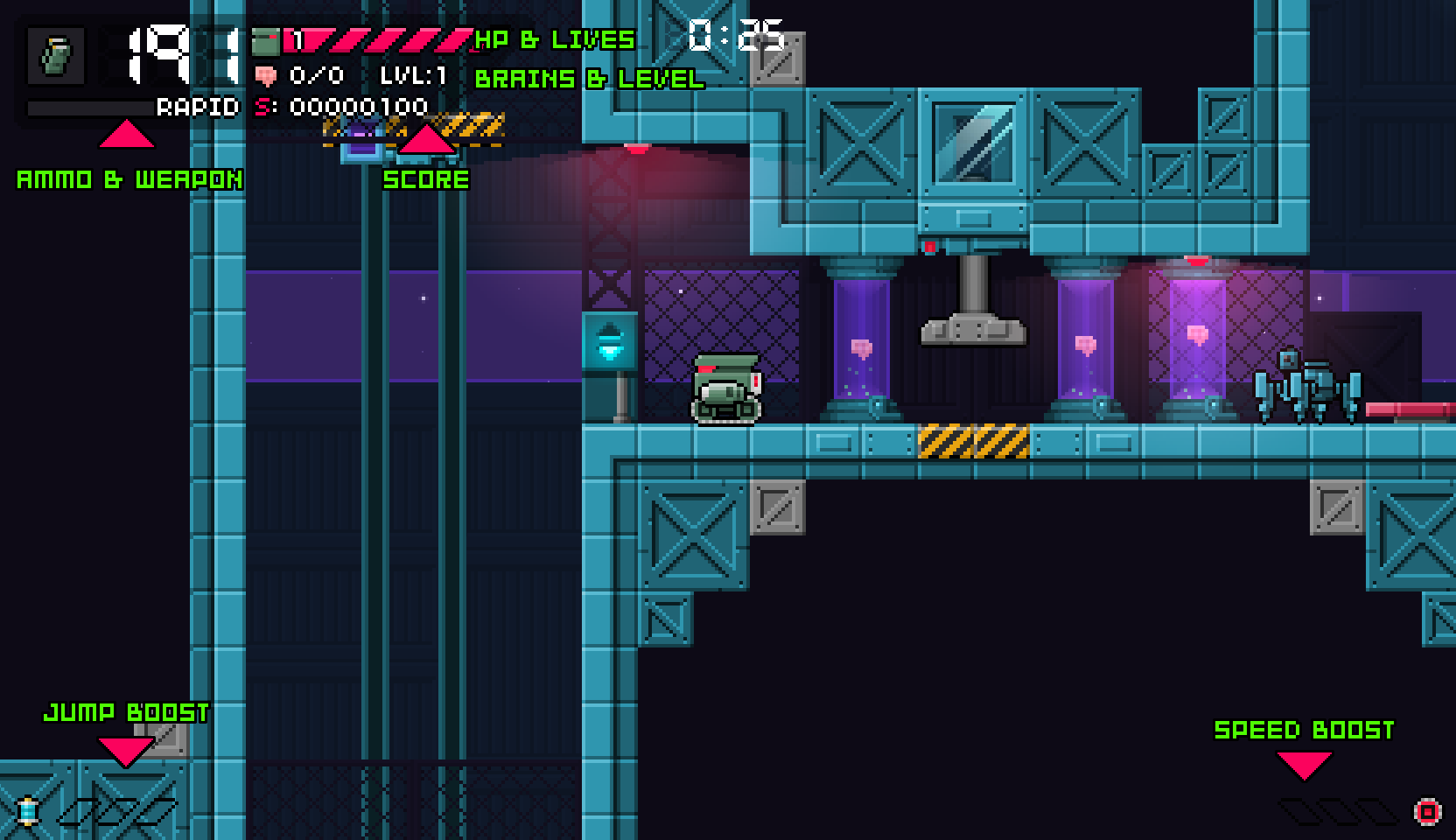 Frick'n "Lasers" :
I wanted a couple more obstacles so I added some frick'n lasers to the mix. They are old school in function, they all fire in unison and are timed. I like them. :)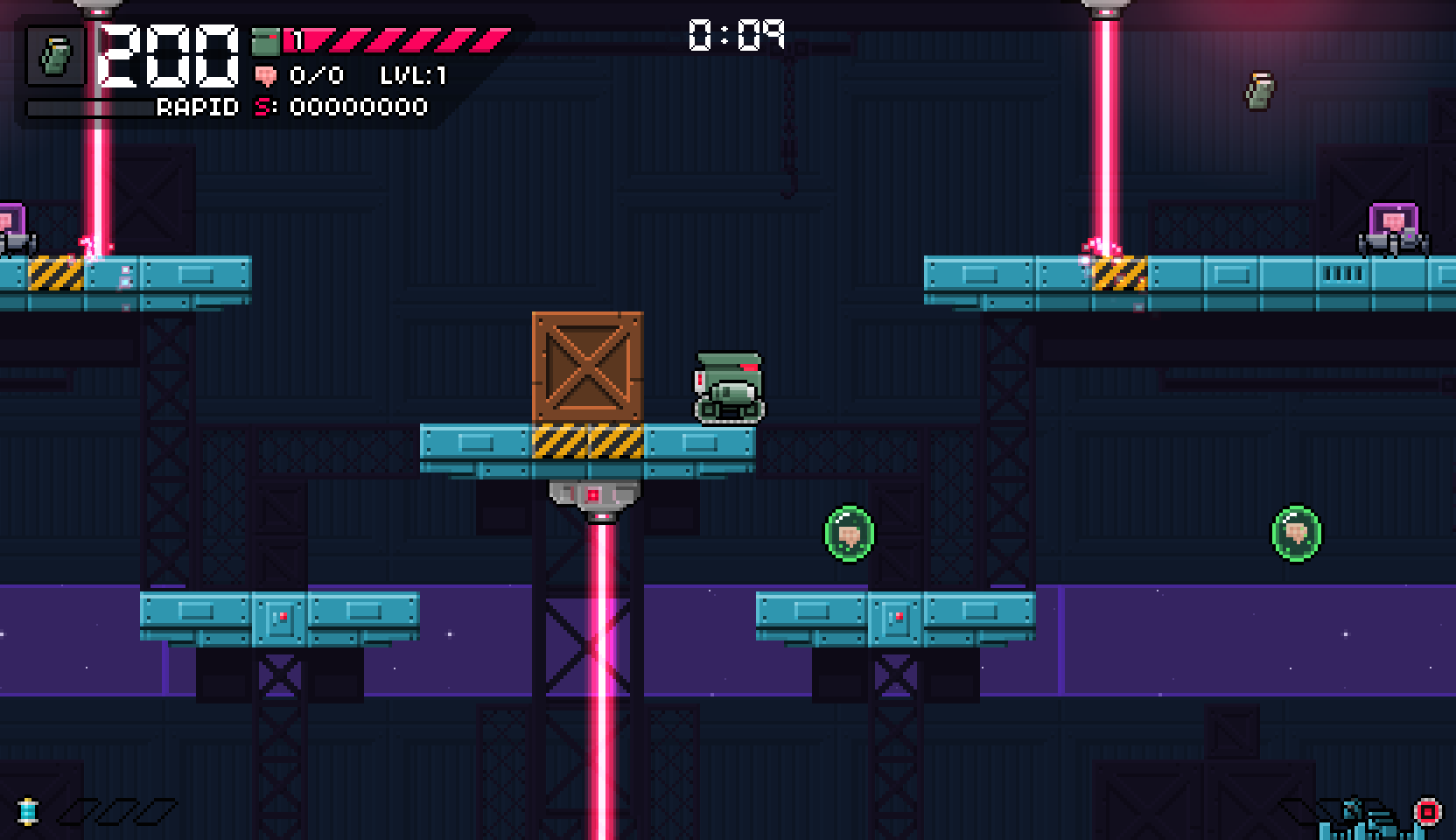 Bigger Levels & Insta-deaths :
It's still only one level at the moment, but it's massive. 4X bigger than the previous. I got rid of the bottomless pits, but kept spikes and crushers. I'm not going to get into the "shooters shouldn't have this or that" Show me a rule book and perhaps I may follow it.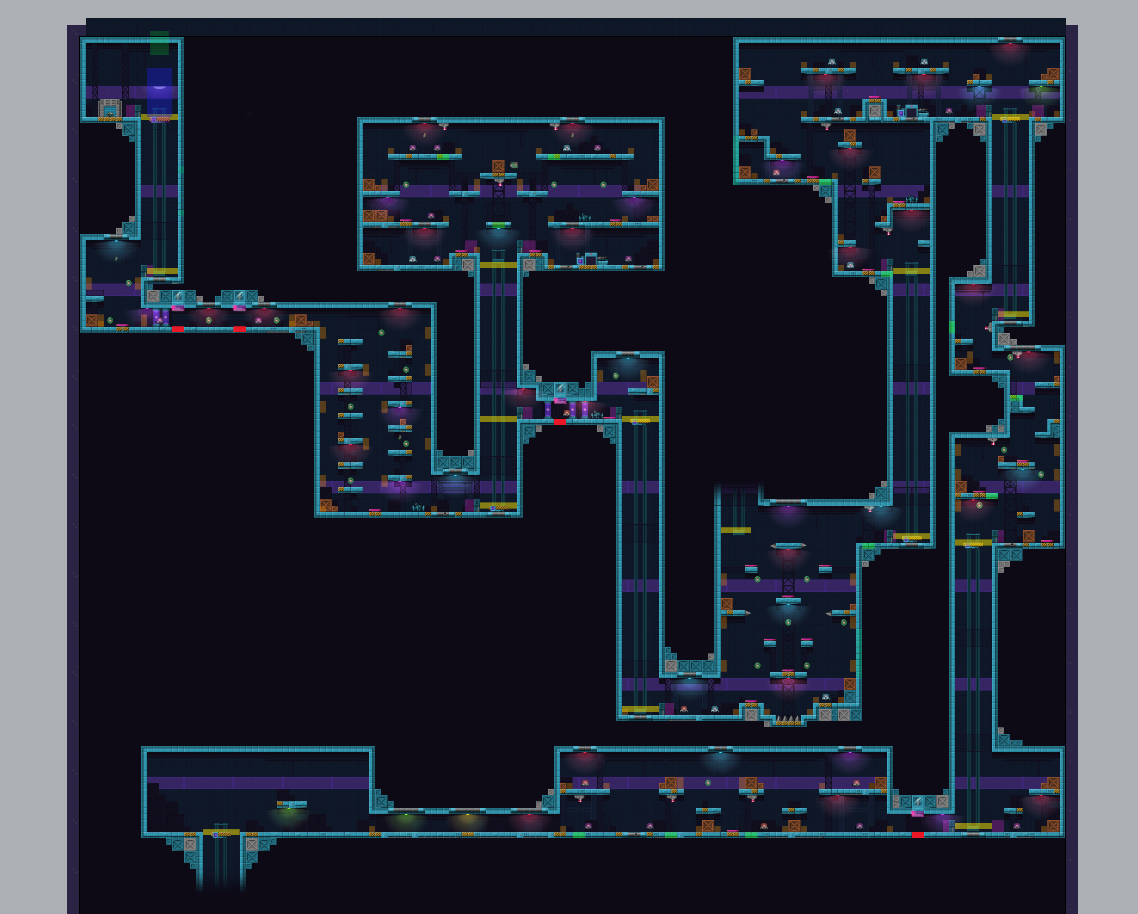 Desktop Exports (YAY!) :
I have exported versions of the new demo for Windows, Mac, and Linux. I am unable to Linux builds, but I am using NW.js 12 and from what I have read Ubuntu and other distros should be supported. If you find any errors or run into issues on install, just let me know so I can attempt to resolve it.
Other than that, I polished and refined some artwork. Adding directional signaling on the elevators, when they are returning to let the player know what is going on. I also added a tiny bit of parallax to the background texture to give it a bit more depth. There are a few more things but minor in detail, perhaps you'll spot or hear them.
I have a laundry list of other things to work on, but as people are playing I want to keep the build current in hopes to get ideas and inspiration to keep chugging along.
(downloads available as well - Windows, osx, and linux)