Game Introduction:
Desert Zone 76 is arcade racing game which started life as a bike simulator in a forest. I made the decision to change the bike to a car and created a desert environment.
Desert Zone 76 inspirations come from older video games like Tranz Am and Interstate 76. Also lots of driving films like Mad Max, Duel and Kalifornia plus others.
This is a solo project where I will try to keep the updates going throughout the months showing progress the game is making.
Update:
The bridge is finished with the correct collision in place. I think its big improvement compared to last bridge and looks better also.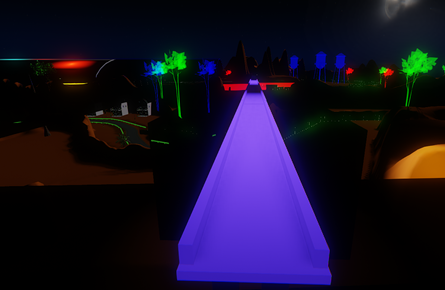 I came up with an idea to use umbrellas almost like re-using things and placing them in an environment.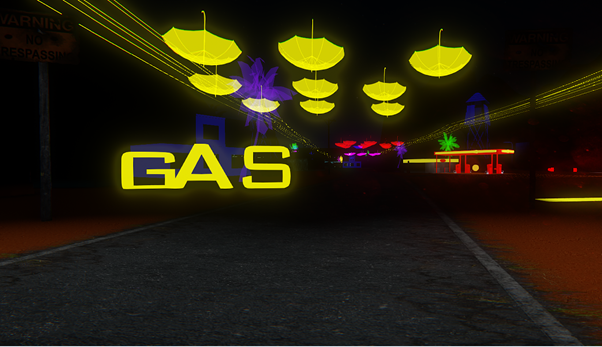 I needed a reason to use the umbrellas so I decided to place them around bends to guide the player around sharp turns.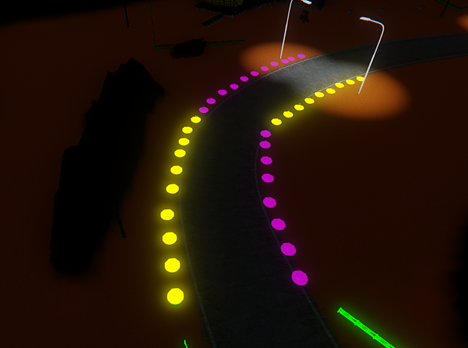 Updated fences and added glow to them, really to guide the player around the track at night time.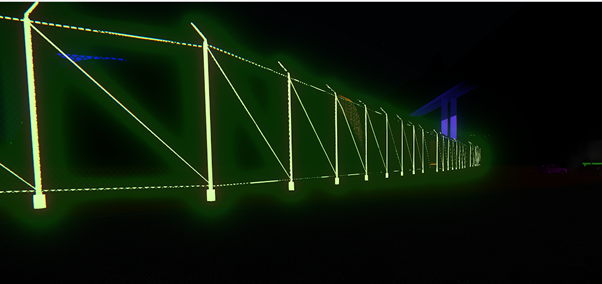 Created a basic tower model, just to add more variety to game models in the environment.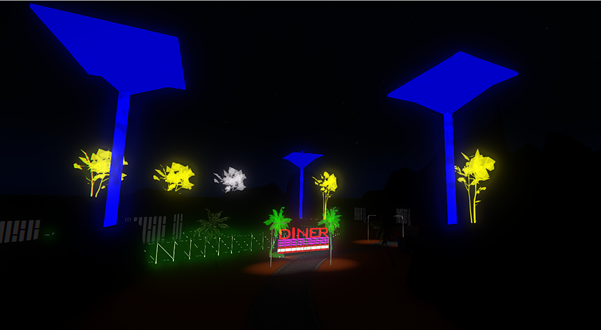 Created a tunnel for the night level and to keep within the neon theme.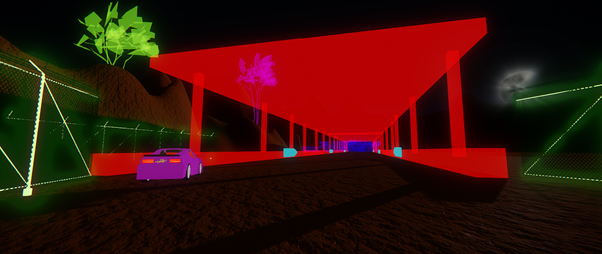 I added tyre puzzle in the first level, really to slow down the player to use up some gas. I wanted to add more challenges for the player in the game. As the game levels progress I want to make the puzzles much harder for the player.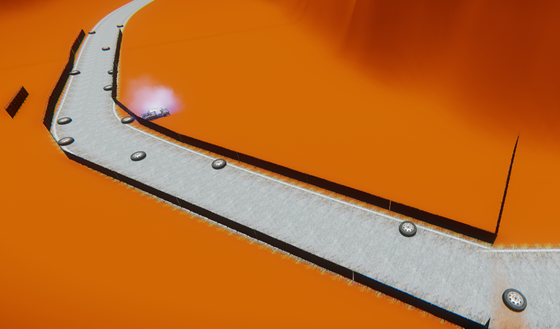 I have created proxy model for the car body and all the wheels, by adding the proxy it adds collision to the car model. The car feels much stronger to drive and when crashing the car feels much better now.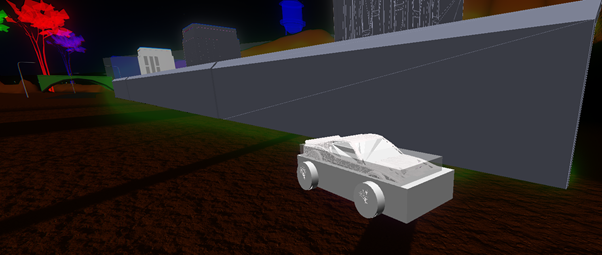 Updated all car textures and created different colours variations.

Other things:
I made the decision to lock the player in the car. The player will not travelling on foot anymore or switching vehicles until I find a better way of letting the player know how they can switch cars.
Comments and Feedback is welcome.