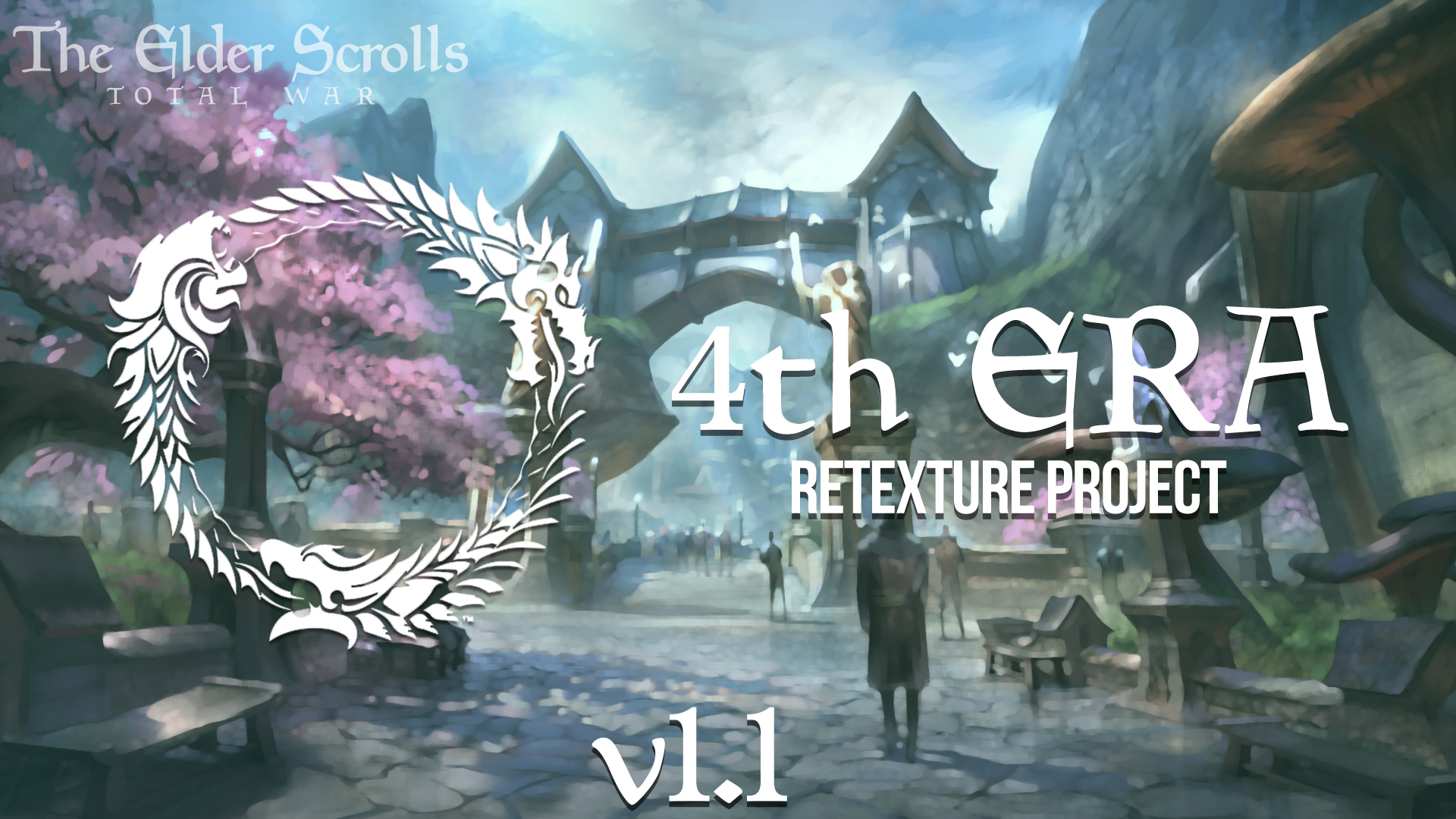 BEFORE YOU DOWNLOAD YOU NEED:
In that order.
Then install MY submod on top (after) of both of these!
4th Era 1.1 Features
Retextures and Renames (Most Units in...):
- Clan of the Forebears
- Clan of the Crowned
- Kingdom of Wayrest
- Kingdom of Daggerfall
- Kingdom of Skyrim
- Tamriel Empire
-Aldmeri Dominion
1.1 is out and its not that interesting. It adds the aldmeri dominion to the roster and hotfixes some breton units that had some issues!
The Altmeri retexture retextures most of the units bar some of the wizard units because in my opinion they already look good enough!
The next faction I"m going to do is th Khajits and they should be out within the next few days or later this week.
Installation
Step 1: Install both the latest TES:TW and the latest TES:TW Unofficial Patch (found at top of article)
Step 2: Go to addons and click on 4th Era Retexture 1.0 then download.
Step 3: Extract the winrar file on your desktop.
Step 4: Navigate to your mods folder in your M2TW folder
Step 5: Take your 4th Era 1.0 open it and copy "The_Elder_Scrolls"
Step 6: Paste it in your M2TW mods folder.


Done. If you have any issues, suggestions or gripes again please message me here on Moddb, my email (kmartdsign@gmail.com) or my TWC account.


Protect those knees from arrows and things, enjoy the mod and good day stranger.