Cheers :)
This week, we finally release our first demo. We call it V 0.1.0. Why one (1) ? Because we only put 1 stage. Lol. Just kidding. This is a very early alpha version of this game, so we decided to give you guys a try. In this version there will be :
Save and load game
1 stage (Puzzle mode and blind mode are available)
Available screen resolution :
1366 x 768
1280 x 720
800 x 600
640 x 480
Support fullscreen and windowed
You can download this demo for free in itch.io or you can download it via indieDB.
Via Itch.io :
As I said before, this is a very early alpha version so "Let There Be a Bug" :P . But don't worry, we already handle the known bug, so you can play peacefully. Controller Mapping
Here the controller mapping while playing / ingame :
(A) / A ~ Interact with object
(B) / B ~ Cancel
Esc / Start Button ~ Save and exit to main menu
Minimum Spec
This specification is based on minimum computer that developer has :)
Intel Core i3
Intel HD Graphic 4000
2 GB Ram
300 MB Storage
*If your computer is lower than that, maybe you can still play it, since we are not fully tested on lower specification.
*We recommend you to use "Simple" graphic setting in "Settings".
And finally, we provide you with the latest screenshots so you will get what you will play. The first is, guest what ? The new UI for main menu :). Finally, we found what we think it's good enough.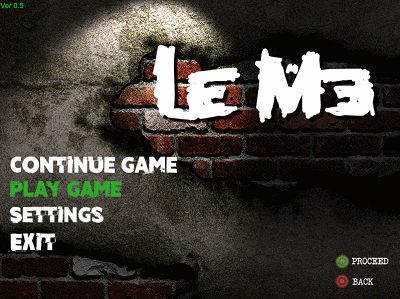 The new food bar to indicate whether you're hungry or not.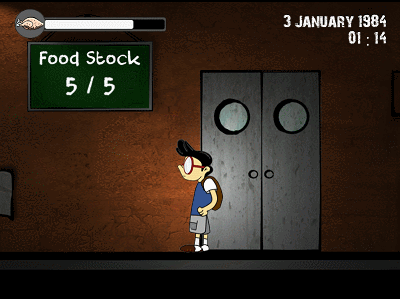 Then some screenshots that indicate you've won, and when you choose level.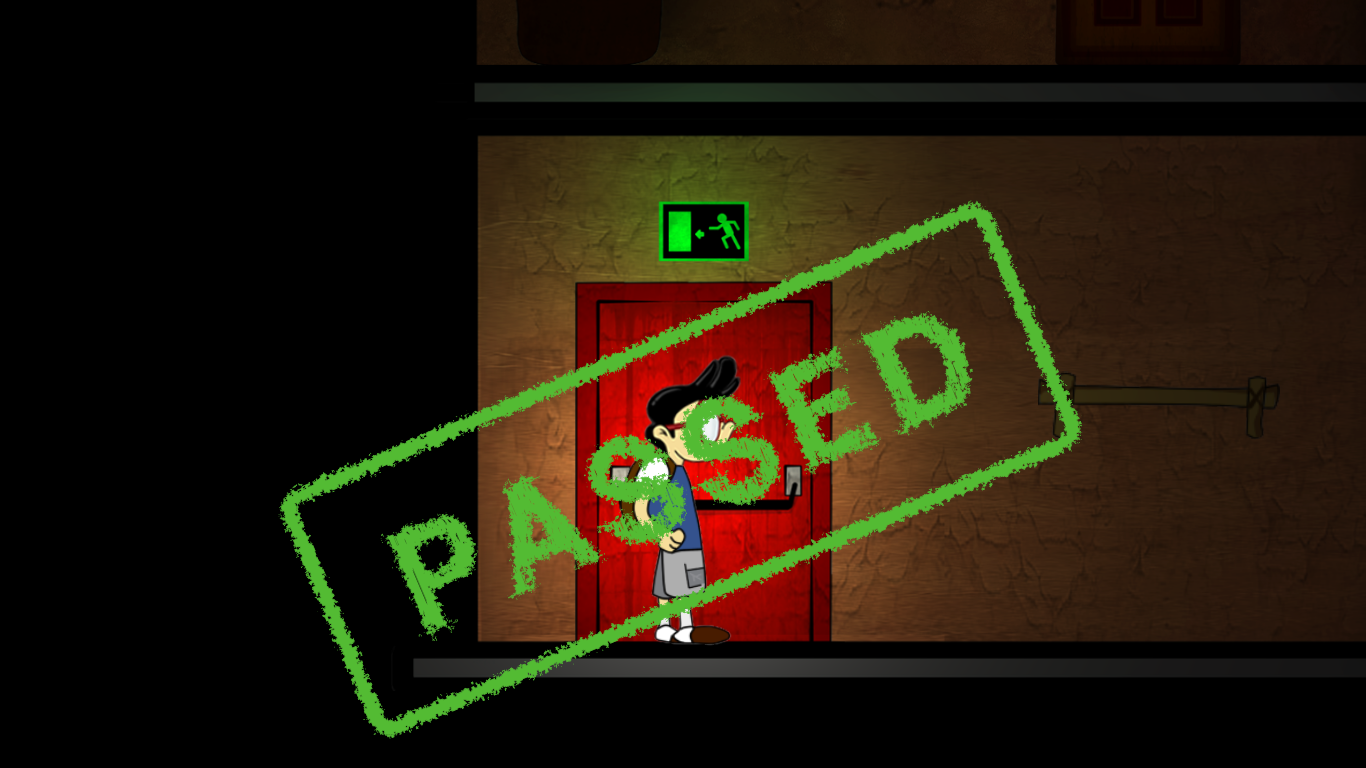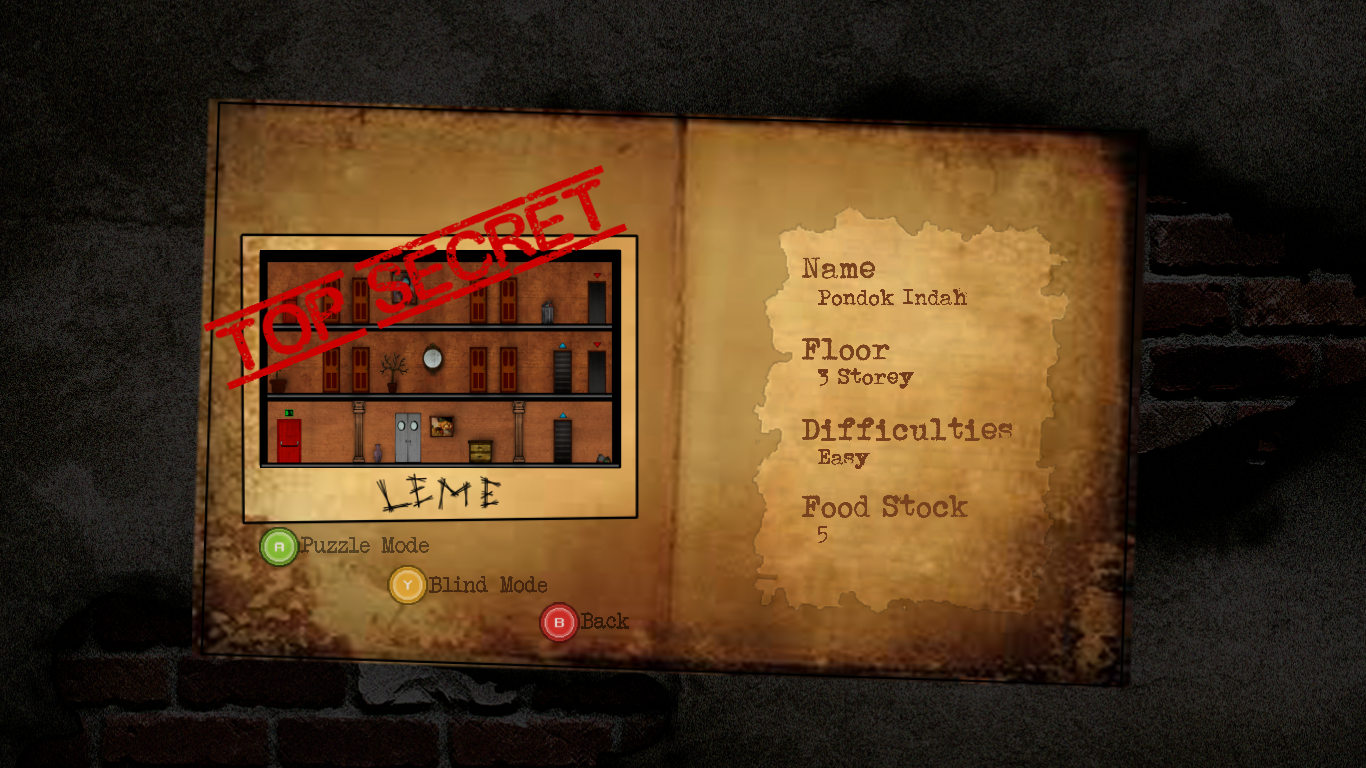 So that's all for this week. Thank you for reading and trying, hope you like this Demo of Le Me :). And thanks for all of you guys, that our Le Me page nearly hit 1000 view. That means we're not alone, you are always watching and following and give us spirit to develop this game :).
ZonaDolan Team