In Rise of Humanity, you will meet four (for now…) heroes.
They all have very different skills and powers:
Hunter is great at melee attacks and explosives,
Alex can heal allies and corrode enemies,
Memory excels at controlling robots from afar,
Su has her own army of deployable toys: turrets, mines, and time bombs.
Their skills complement each other extremely well in a battle, so making them work together to eliminate those deadly robots can be a pretty good idea. Here's three ways to do it!
Time's Up! (For nasty robots) - Team Su & Memory
Try moving a couple of nasty robots around a time bomb Su has deployed, then immobilize them for the next turn for guaranteed impact.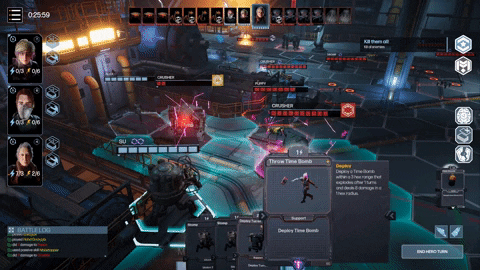 Su places a time bomb…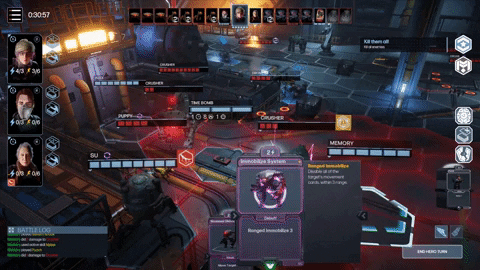 …Memory moves enemies around it & immobilizes them…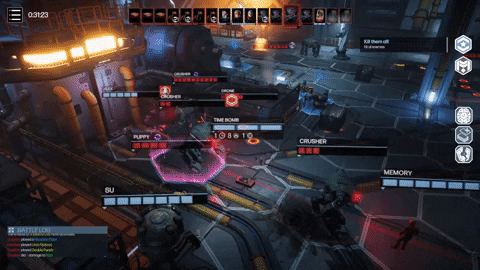 …and EXPLOSION!
Going out with a bang - Team Alex & Su
This little trick can easily turn a source of recovery like Alex's Health Beacon into a mighty little bomb.
How, you may ask?
Simply let Su move the beacon next to an enemy (or even better, a horde of enemies) with the Relocate card, then have Alex play a Detonate Beacon and wait for the fireworks.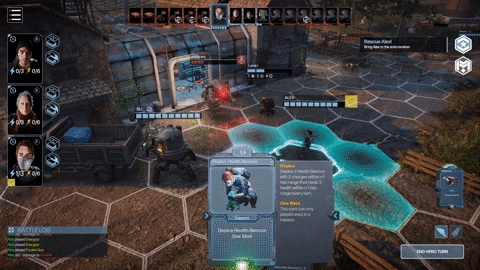 First, have Alex deploy a health beacon…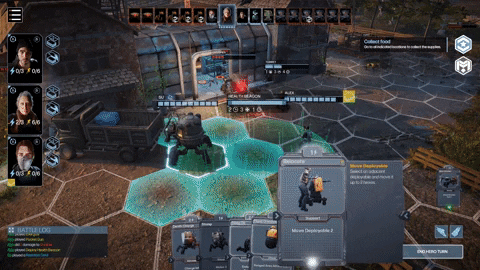 …place the beacon next to an enemy with Su's Relocate card…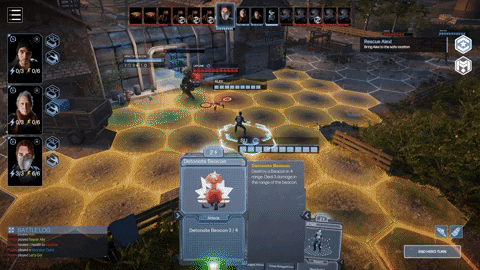 …then finish the job with Alex's Detonate Beacon!
Take matters into your own hands - Team Hunter & Memory
This trick will help you get the most out of Memory's hacking skills combined with Hunter's expertise in explosives.
Using Hunter's Deploy Claymore card can be pretty damaging to enemy bots (deals 5 damage to the robot stepping on the mine) but unless you use yourself as a bait, you can't guarantee that your nemesis of choice will step onto the desired hex.
Try playing Memory's Movement Disfunction card to make that nasty machine walk right into its death!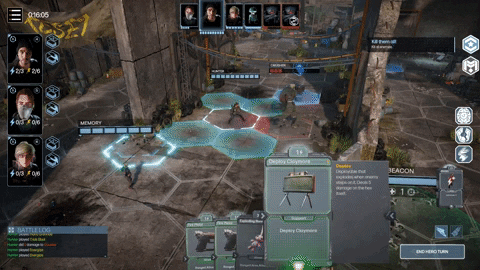 Deploy a claymore near an enemy with Hunter…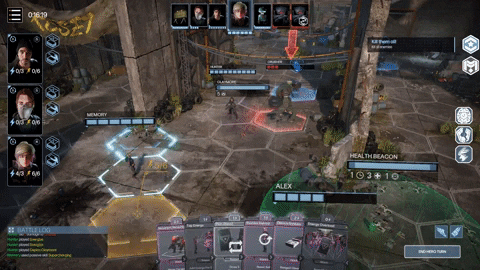 …then make that big bad robot walk into it with Memory's powers!
Curious for more? I have another tip for you on Steam and of course, I'll be back next week with more, so stay tuned!
Until then, go ahead and try these combos in the game, and let me know how they worked!