Challenge yourself in a unique, eye catching, mind-dazzling and surprisingly addictive game 3volution - A Primordial Soup Challenge.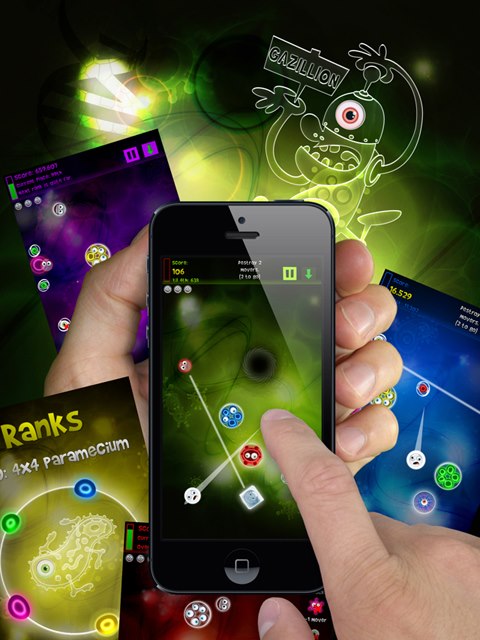 3volution is introducing the original, never-seen-before gameplay concept. It doesn't get any simpler! Tossing one of your three little Helpers (Nunstuck, Git & Slotermeyer) to cross the line made between the other two in time takes you through a myriad of intriguing situations and plots.
Battle against time & the primordial soup nasties trying to stop you!
Destroy them with special goodies! Use primordial inventory to enhance your gameplay!
Compete with your friends and yourself on the Game Center Leaderboards with your gazillion score!
There are no in-game loading screens and no waiting in 3volution. Just press "play" and play 3volution, which works on every iOS device, but is especially beautiful on the iPad's big screen! There is an intelligent help and tutorial system integrated into 3volution that should satisfy all your questions about the whats, hows and whys.
More about 3volution v1.1 features will be disclosed tomorrow. Stay tuned and thank you, friends, for playing 3volution! And now, let's disco!
iTunes link - itunes.apple.com
Twitter - www.twitter.com/3volutiongame
Facebook - www.facebook.com/3volutiongame