Please take a look at the first of the NPCs we are planning on sharing. Featuring Havenlock City's finest. The HCPD are the peace keepers of the city. Ever vigilant they serve the public with an kind and protective demeanor.
Checkout the sketchfab viewer to see a preview of our model.
However, since we are using UE4 we couldn't import the Metal and Roughness maps to sketchfab.
Havenlock City Police Officer by kyfer on Sketchfab
Here you can see the original concept art for the HCPD.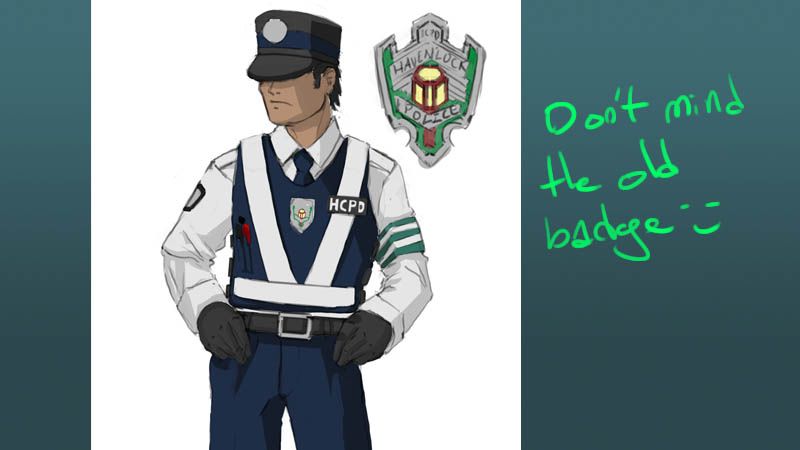 Hopefully you enjoyed the workflow of this NPC among the articles we have posted.
We've got more to share so stay tuned!