Hey all,
Beta is finally here! Also, the 60% sale will be ending this week! This marks the focus of development shifting to multiplayer features. In this release, trading & location features have been added. You now should be able to perform "fair" trades between players is possible. The trades are "fair" because both players need to agree on the trade before it will happen, and if any changes are made, the trade must be confirmed again. It will also be easier to find the other player, since a waypoint is always placed on the other player & a "multiplayer teleport" option has been added to the pause menu.
Draw distance has been greatly increased: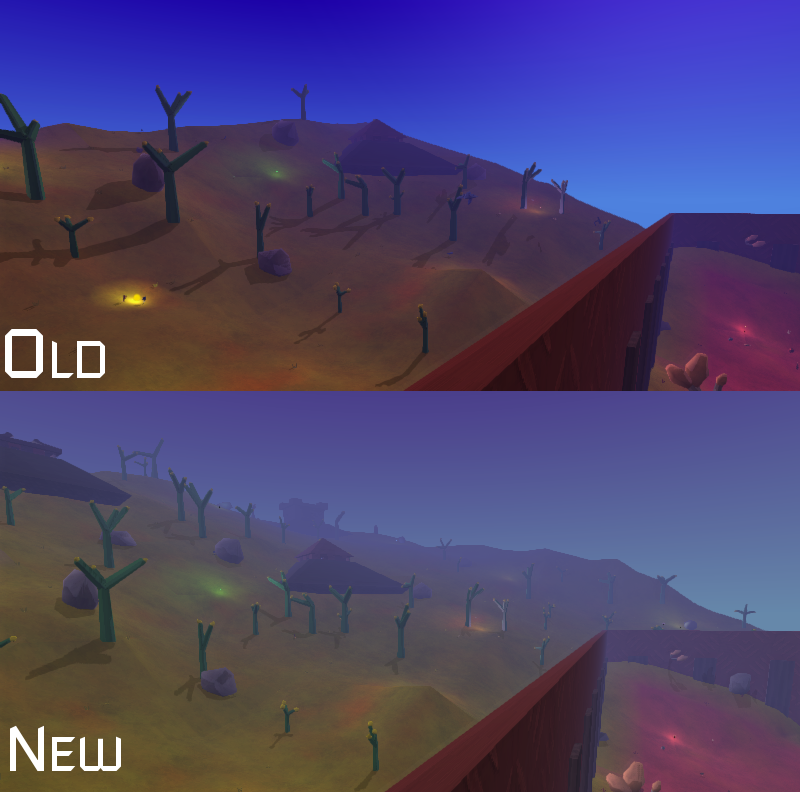 Performance impact should be minimal, since I found a few areas to improve to offset the additional terrain. I think it looks much, much better :-) Other graphical improvements include fixing textures on "normal" robot torsos & new, sharp UI elements: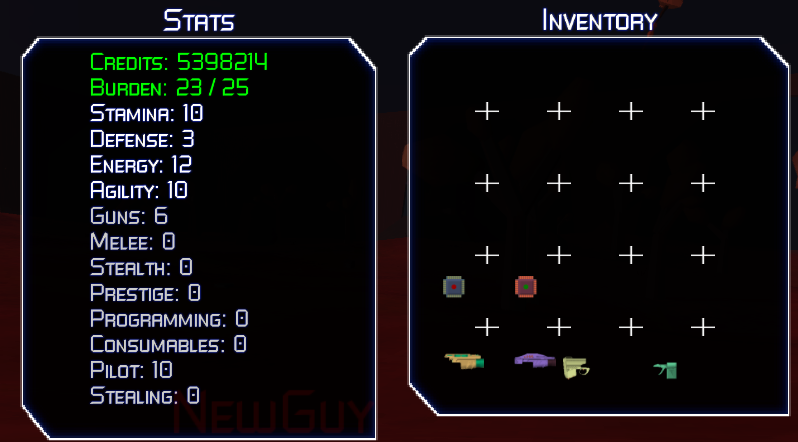 A handful of bugs have also been fixed & you can read all the changes @ 3089game.wordpress.com
What is next? I'd like to get multiplayer quest sharing & construction syncing working. There also is the "merge" multiplayer features that need to be implemented.
OK, back to work!
- Phr00t