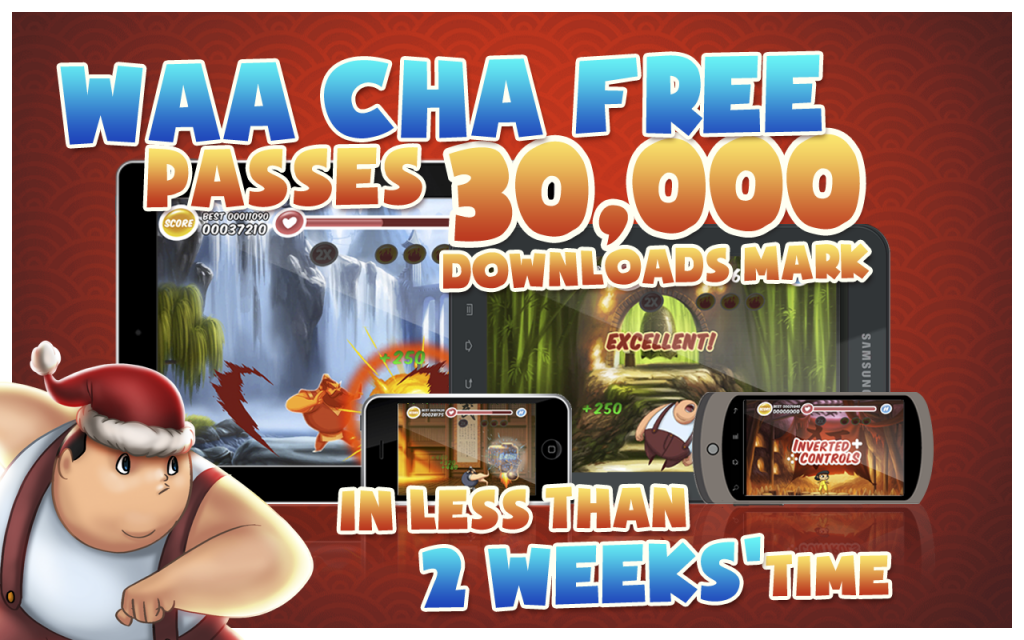 X'mas Surprise was a great success! We've got 30,000 downloads in less than 2 weeks, and t

he number is still growing. Thanks for all the supports!

For those who don't know what's happening - We released our game 'Waa Cha!' for free on the Christmas Eve. You can check out our previous news here.