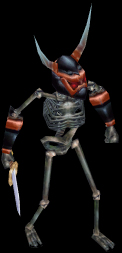 Skeleton Warrior
Most fleshless skeletons don't remember life, only the hunger to kill. Though magic has prevented physical decay, in some cases it fails to keep the creatures enthralled and memory seeps back into the skeleton warrior's consciousness, like the memory of wearing armor and war. These versions of the undead are fierce competitors if they consider you an enemy, as they do all living beings.
.
.
.
.
.
.
.
.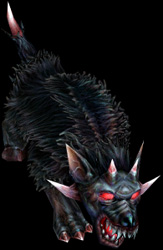 Ragnar
A distant cousin to the giant wolf, Ragnar were once desired pets of the dark elves. Now they roam the underworld free to sate their violent yearnings. These monstrous canines fear nothing, earning their dark elf name of dragon dog.
.
.
.
.
.
.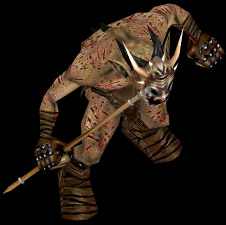 Torva Shaman
Cousins of orcs, Torva are smaller, more vicious and tend to band together. Their shaman are masters of fire magic, boosting fire damage of comrades while throwing fire bolts at enemies.