Path of coins
Dev Diary 29

Heyyy!
We're back with additional info about the coins previously mentioned in this article.
Look at these two zoomed out images of the same level. One is without coins and one with them.
Level layout without coins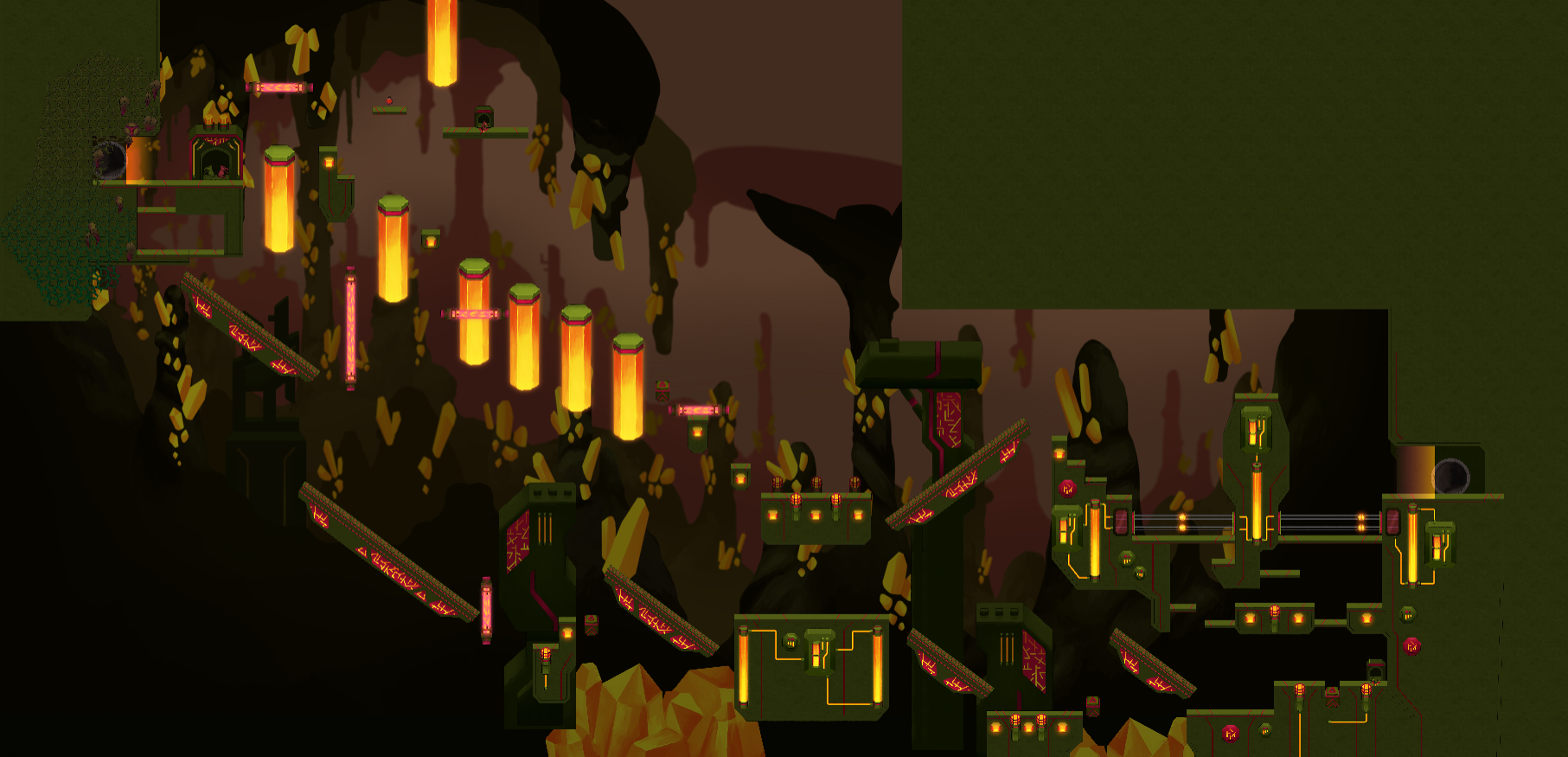 Level layout with coins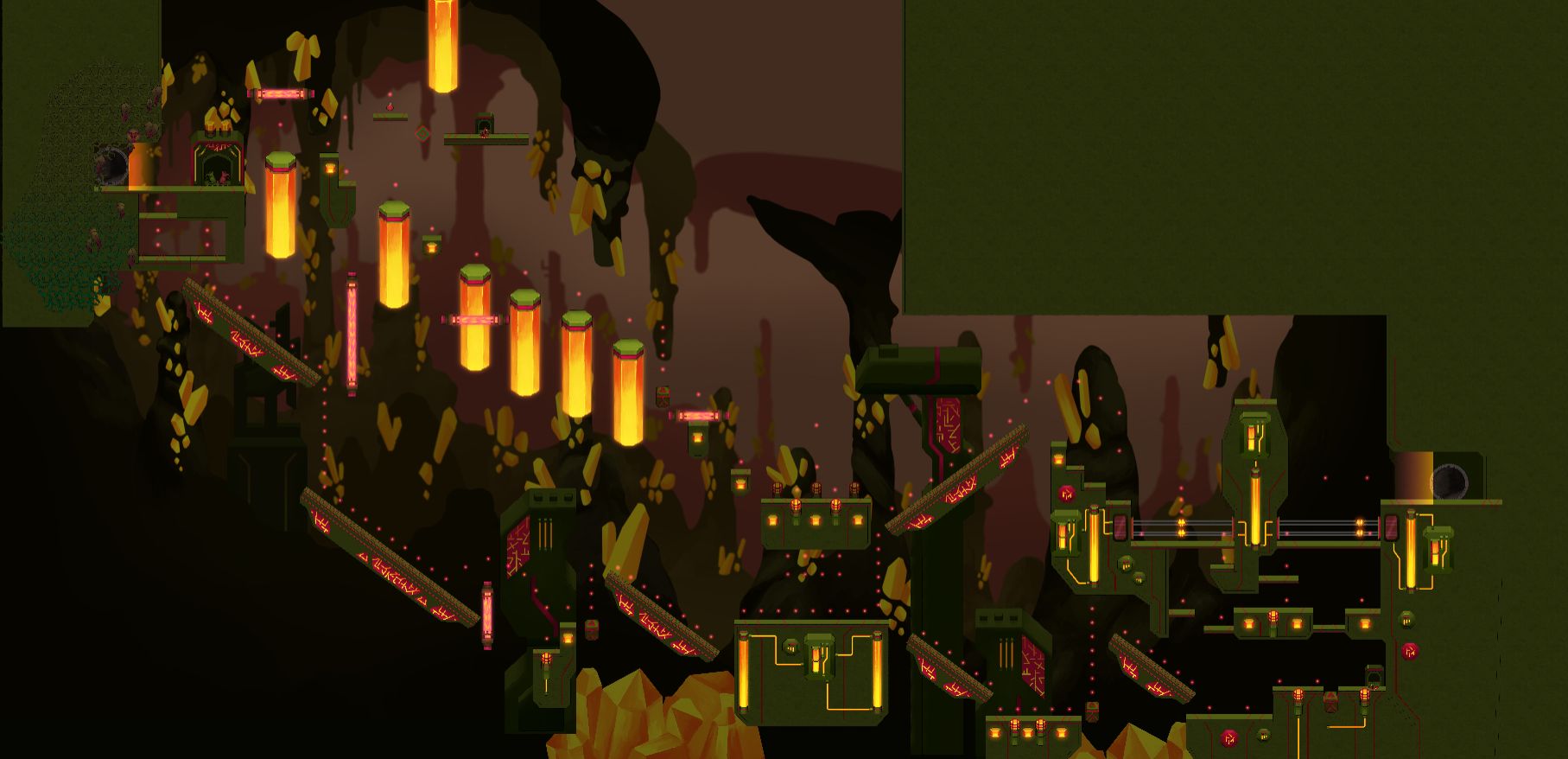 The coins' placement copies the two possible ways to get through the level. One for moving forward (right to left, upper way) and one for coming back (left to right, bottom way).
And here's a gameplay video of collecting the coins. You can notice how the bigger coins are in places that make them harder to obtain. The smaller coins are mostly for guiding you in the right direction.