[PROTOTYPE:v002.3]
I've added some new stuff and made some changes in the internal behaviour to get a better workflow. The mainchanges for this small update are:
+ Completely reworked the whole UI and killed some minor and major bugs
+ Added Lensflare and particle effects for shipengines
+ Added (again) a new Inventory System
+ Added Info-Popups
+ Added a new ship construction UI
+ Some major changes to player's input
+ Selectable objects with popup's to get access to more actions the player can do
+ Many! (really) bugfixes
+ A lot of internal changes for a better workflow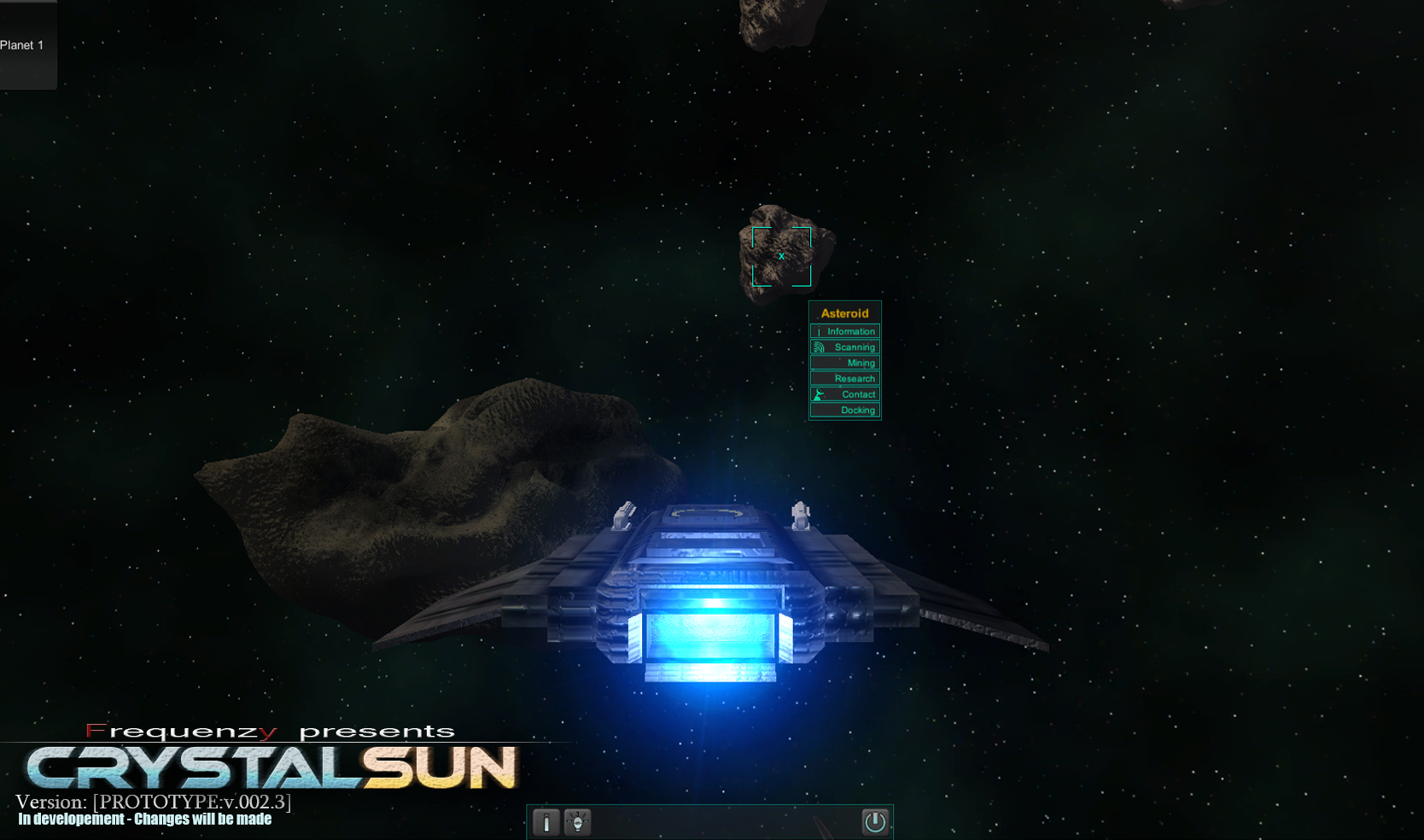 The next thing i'll do is to complete the ship construction UI and the ability to finally modificate the Ship. After that, i'll add the first new shooting behaviour of weapons, mininglasers, rockets and other nice "Space-Flowing" stuff.
Stay tuned!