We are delighted, excited and thrilled so much! Thanks to every each of you. You made our day not just the usual day and our faces are full of happiness.
The number of views of 'Noire' here on Desura just passed 250,000 views. To tell the truth it's much more than we ever expected and you guys, we can't even describe how thankful we are to all of you. To have a great fans it's the best gifts you can give us and you do.
To give something back to all of you - besides working on a new amazing game title we'll tell you more about very soon - because you're being awesome we decided to make a 'BIG SALE WEEK' starting tomorrow, September 30th and ending on Friday, October 4th. Sale will start at 75% OFF and will go down to 50% OFF day by day so you better hurry up if you want to get the best price tag.

Here's the schedule
Monday, September 30th - 75% OFF
Tuesday, October 1st - 70% OFF
Wednesday, October 2nd - 60% OFF
Thursday, October 3rd - 55% OFF
Friday, October 4th - 50% OFF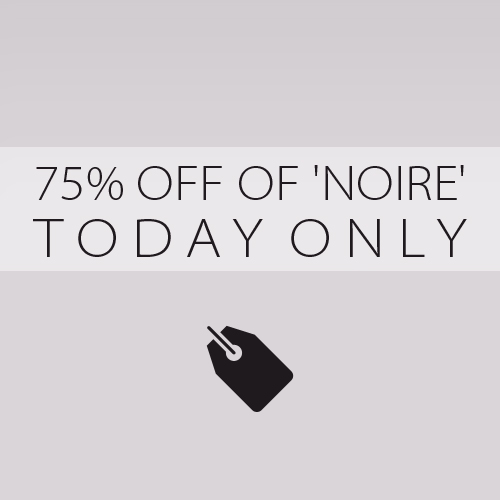 This is image you'll see on our social profiles tomorrow.




After this special 'SALE WEEK' we'll enter the special 'EXCITEMENT WEEKEND' because at the end of that weekend you all will start to finding out more about our upcoming game. Be ready, it all will be so cool.