Most significant features of the 23rd Century Warfare Modification :
- Returning to the original concept of idtech 4 (unified light and shadowing). In 23rd Century Warfare every surface is lit dynamically on a per-pixel basis. All characters, vehicles, structures and even landscapes react dynamically correct to any lights, be it the sunlight, the explosionlights of grenade/rocket impacts or simply gun muzzleflashlights from any weapon discharged during combat.
- Heavy gamedesign and balance tweaks to make the game generally more fun to play, introducing new gametypes, new units and a completely reworked damage system making players feel more comfortable with any class or vehicle they choose to play with.
- Optimizing the game for full 32 player matches at vast uniquely created battlefields where players will join huge fights experiencing combat like never before.
Comparisson Screenshots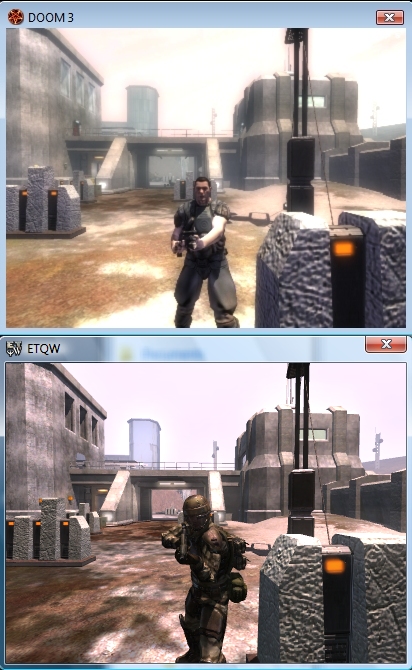 Finally, for people who weren't interested in videos here is the link to the images page...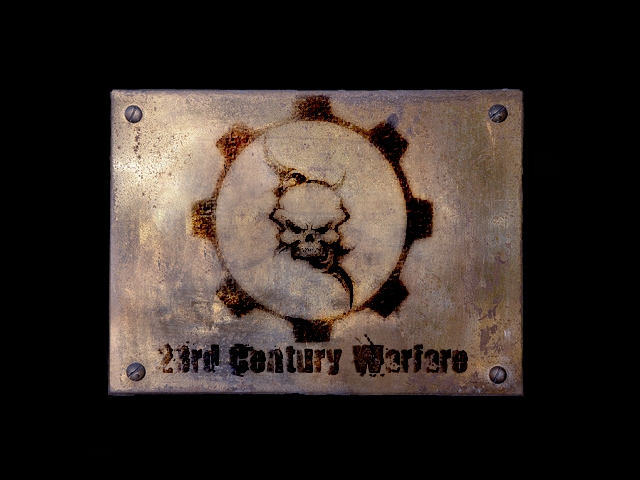 After quite some confusion and delays about the 23rd Century Warfare build release here is a bit of a description on the project's current status and future roadmap (this list is to be updated upon advancing dev-progress):
Completed features:
-map etqw_highlands
-map etqw_lagoon
-map etqw_tundra
-map etqw_delta
-on impact bleeding soldiers
-new realistic and visual ballistic enhancement
-new realistic weapon spread behaviour
-new realistic damage and health values for all projectiles, vehicles and players
-new weapon sounds
-unfied light and shadowing for every surface
-interactive light emmision for all weapon discharges and impacts
Roadmap for Release 1:
-finalize the GDF mech unit
-finalize the map etqw_lostfacility
-add a couple of more new and exciting maps
-add a new yet not announced gametype
Expected time of Release: Spring/Summer 2010
And for the impatient folks, here is a short "Tracer Teaser" movie