Hi everyone,
I'm sorry for the long absence and lack of updates, but I brought some exciting news regarding the mod's development and fresh media to show off to you!
After the first article introducing my little project to the world, I've been making lots of progress on both prologue and existing chapters, focused mostly on design, scripting, lighting and the looks of the maps. I thought I'd be done with the prologue before 2020 and start developing the final chapter, but I was very wrong as I've been busy IRL stuff and planning a few extra stuff right at the beginning of the mod, and I'll explain why and what. Let's dive in, shall we?
Situational Paths
One of the things I've been thinking for a while is to create rare occasions of optional paths to chose, where you will encounter a NPC giving you orders, or an extra door or hallway that might take you to a different location, or a working button that will activate something else in the area, this can go on and on. Don't worry though! The whole main story will lead you to the same-true ending (same linear style of any Half-Life game), however, during the mod you will have this little bits of going or doing something different as you would normally do on your playthrough. Here is a good example: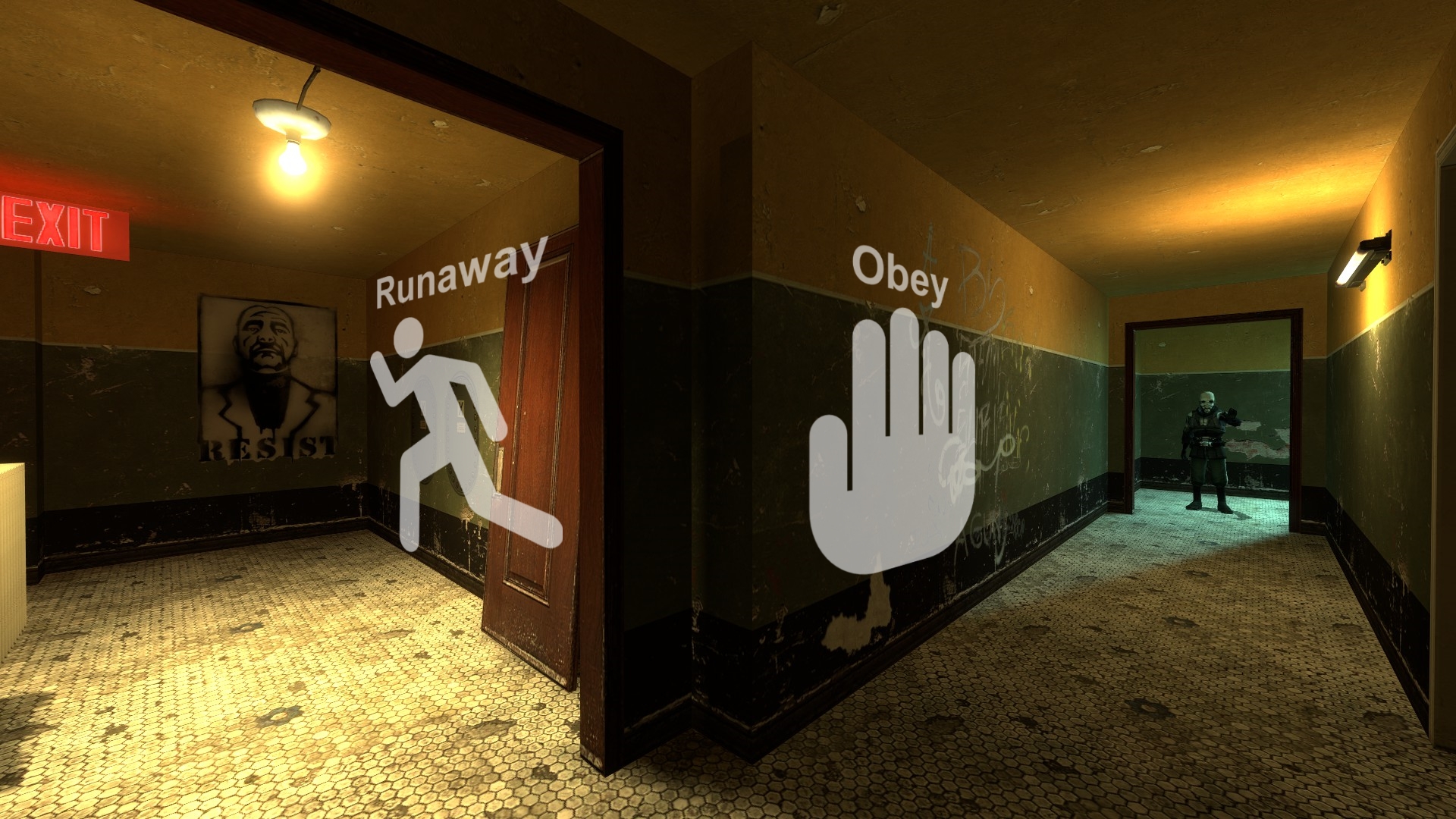 On the first teaser of the prologue, you end it up being surrounded by two metrocops in a corridor. The catch is that you will be asked to hold and obey the CP orders for a moment. However, you'll also be free to runaway from the CPs on an exit door at your left. In the end, both paths you choose will led to the same route of the main story, but the atmosphere and the locations might be different to one to another. This is a tiny feature that will be present two or three times on the mod. It will depend on the opportunity of a section of the map or to not mess with the gameplay too much.
Polishing Existing Chapters
It's no doubt I'll be revisiting my old maps and re-upgrading them a little more to achieve decent look and refined gameplay. I've heard lots of feedback from many people in the past and I'll be working based on them as well as I attempt to create an atmosphere that it was supposed to look. The lighting and missing details will be one of my priorities when updating those maps, while I try to relocate a few enemies or allies.
In these images above, the first area makes you feel you were in a trainstation instead of a prison. I changed the textures and enhanced the overall ambiance of the area to a more Nova Prospekt visual. I'm also looking forward to improve the exploration of the mod, rewarding those players who always tries to explore the area looking for supplies or unique areas!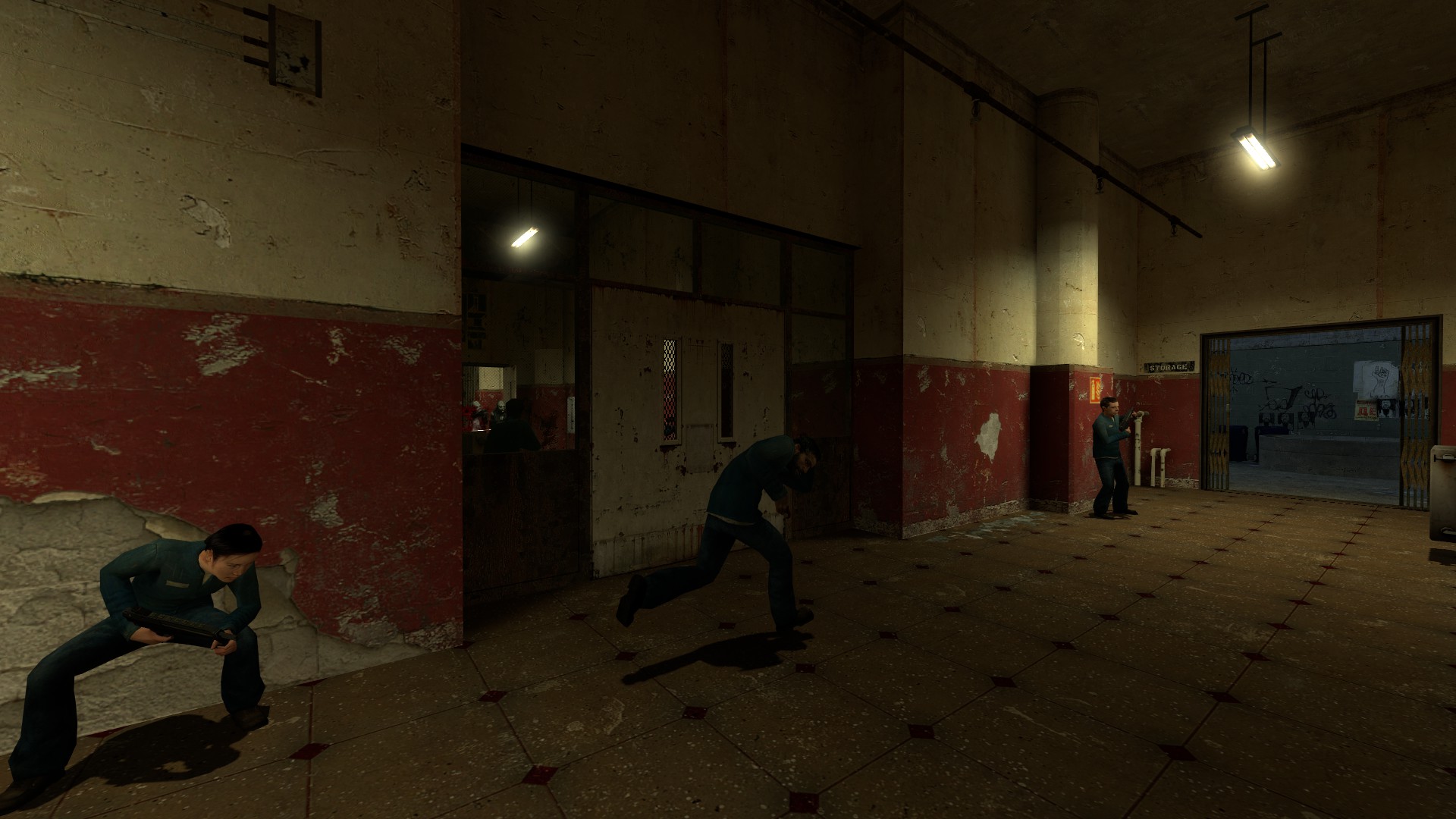 ---
Development Status
I'm currently working on a pace where I feel comfortable and motivated with the mod during my free time. The third and final chapter is still on early-alpha stages, with bland areas and basic structure to keep me on track. They will have more of a "Episode Two" looking inside the mines/caves since the last time you drop off (spoiler alert) was on a pit of an elevator. I won't give away much of the story, but your goal is still to get the hell out of Nova Prospekt as soon as you can.
Hopefully, I'll deliver this all on the right time and it probably won't be on the Q3 of 2020 as I was expecting to finish as the final chapter is "quite long" on the paper. The mod still aims to bring an relatively 1 hour and a half of gameplay (it may increase or not) counting all the chapters and how you explore them. All will be announced and informed coordinately here in the future!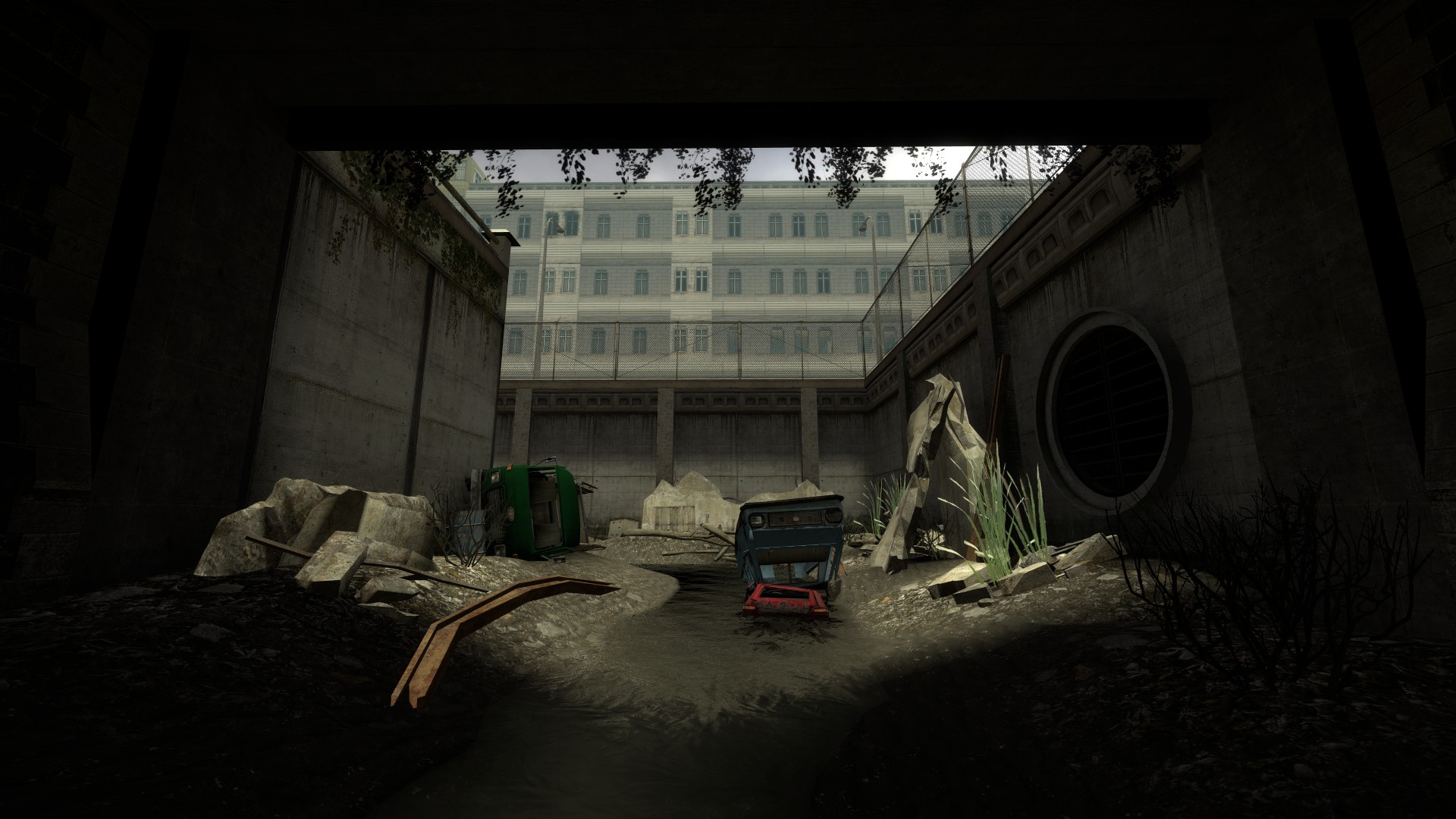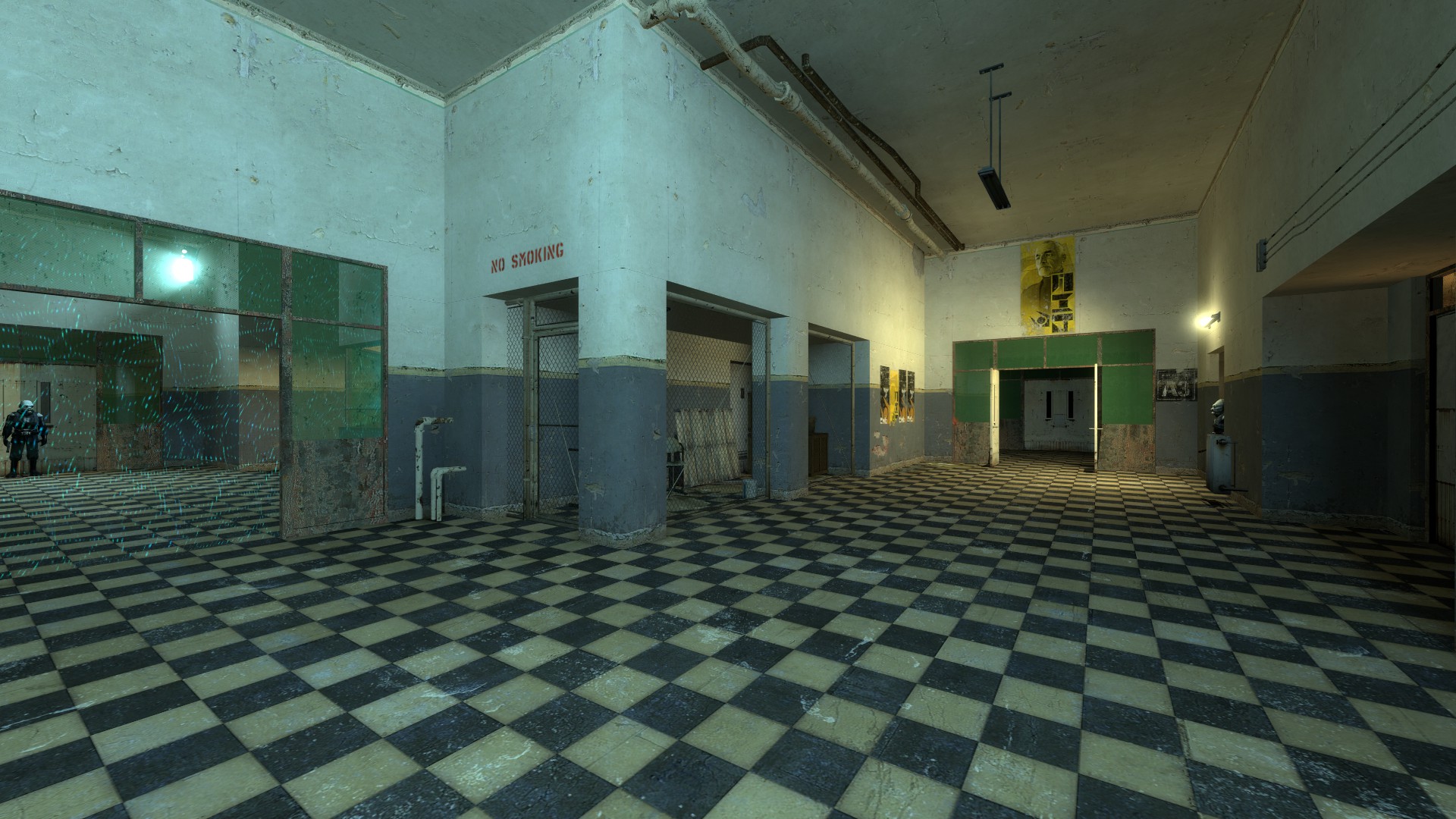 Thank you again for checking out Quiet Rehabilitation! If you haven't heard of this mod, please consider following! I appreciate in advance!
Take care and stay safe!