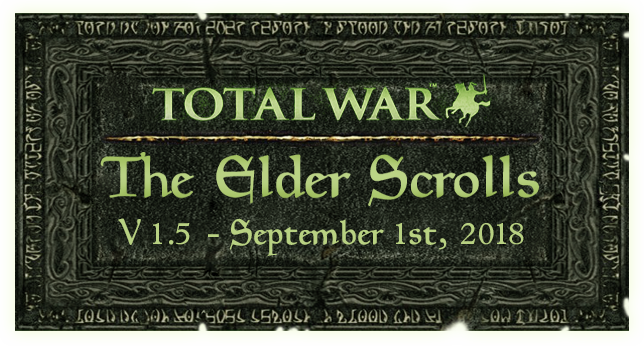 Hey everyone!
You might noticed that we worked hard on our second project last month, so The Elder Scrolls: Total War received a lesser attention from our side. To fix this, we decided to provide you some good news about 2.0.2 patch development.
As we said, we plan to release new patch around this month (maybe early September) and we are working on fixing some major bugs to make game more stable with it. In 2.0.2 we want to fix some CTDs, like those provoked by participations of some unique generals in battles. One of our most important for this tasks is to make mod more stable, and to do it, we are currently working on optimizing custom settlements and Aldmeri architecture textures to make battles with it less lagy. We also plan to fix issues with some scripts that sometimes doesn't work properly.
Also, the Black Marsh will receive some love in this patch, starting with new textures for it's units and bringing it's campaign experience to balance, as we received much feedback about too powerful argonians in 4th Era campaign. Argonians are not the only ones who will receive balance fixes in 2.0.2 as we want to change some things for mages to make them more useful in campaign.
Along with all that we finally launched our Discord server (better later than never, heh)! You can join it through the link below. On this server you can discuss both TES:TW and upcoming Battle for Tamriel with other people, send us bug reports and your ideas, talk about The Elder Scrolls series and more. You can also contact Unofficial Patch developers in here and discuss it and other sub mods on our server! Just click on the button below to join your fellow TES community. We also opened our own Patreon page, so if you interested to support us and become our patron, follow the link: