As most of you know, I've experienced a rather unpleasing surprise from my laptop, and I ended up putting TAZ on hold. However, time have shown how supportive the fans are, and thanks to you guys I was able to get back with a new machine. Despite a few issues preventing STALKER to run fine I am once again full capable of resuming modding :D
New plans are on set, instead of adding more guns; now the goal is to optimize and finalize everything and get TAZ running once and for all. I will focus more on fixing present issues and add all the needed descriptions, and of course replace a few present models with better ones, that's a must for me to do.
Let us all thank the wonderful supporters who donated whatever they could, little and big sum, it all helped, thank you guys so much!
The following are a bunch of images I never got the chance to post, so grab a drink and enjoy the view.
This one is the new FAR15 in all of its glory. The vanilla FAR15 is no longer an option for TAZ, we need something high quality and eye catching, so here comes a proper AR15 model with an iconic Black and TAN look, and with a desert looking Eotech it is a death machine for Recon lovers.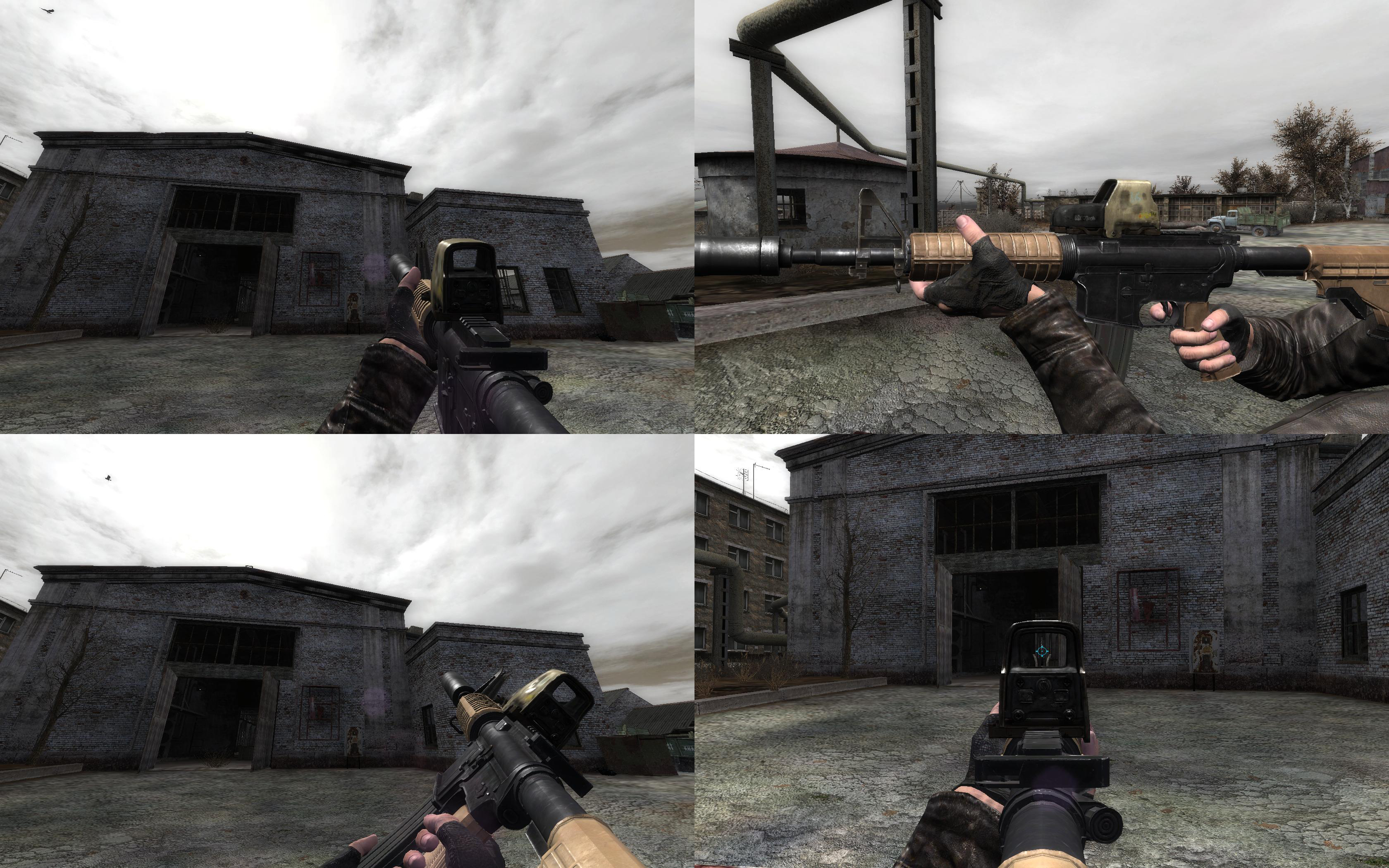 Next is the standard version of the above AR15, except this one takes the Acog as an attachable scope.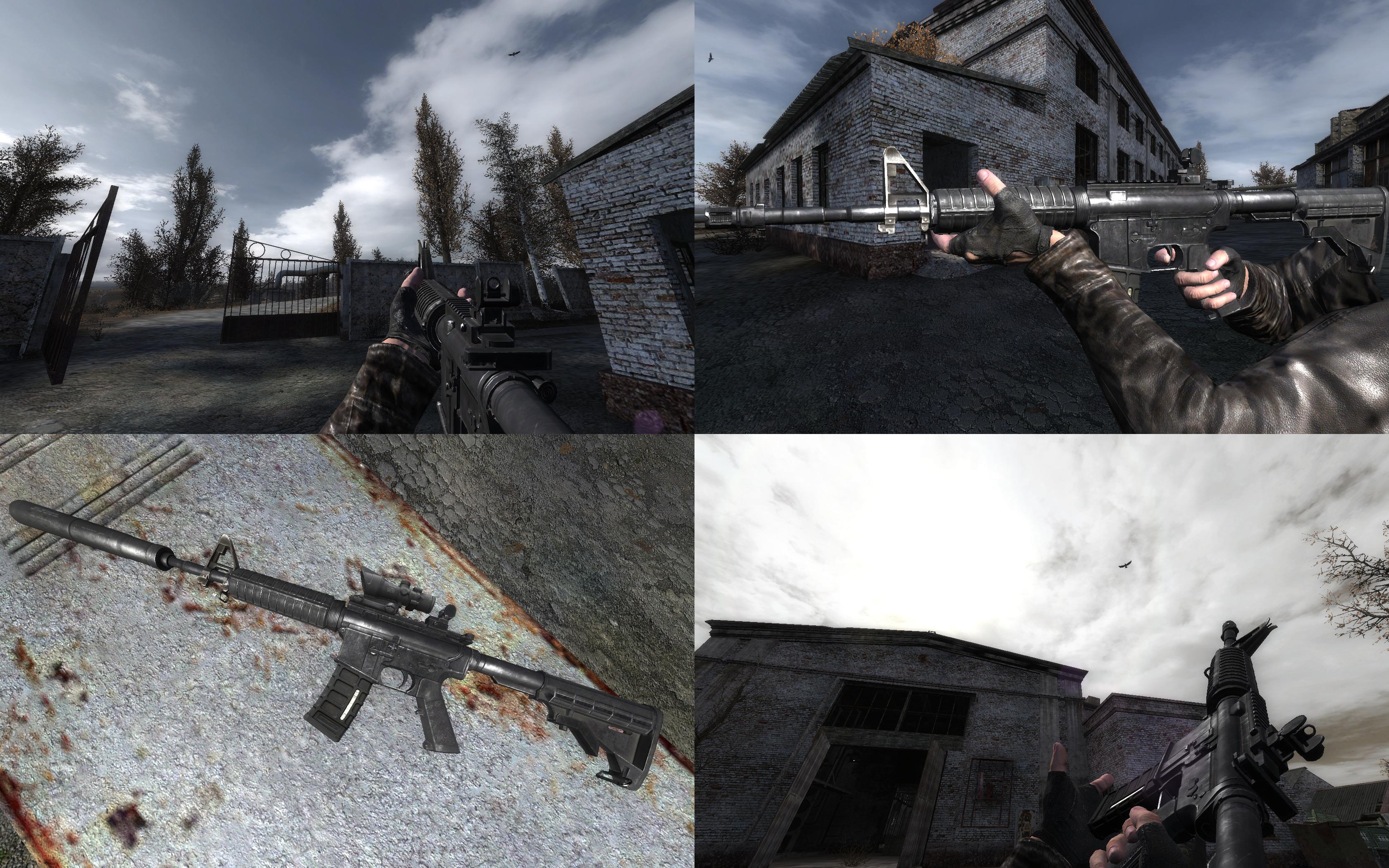 M4 RIS, 'nough said.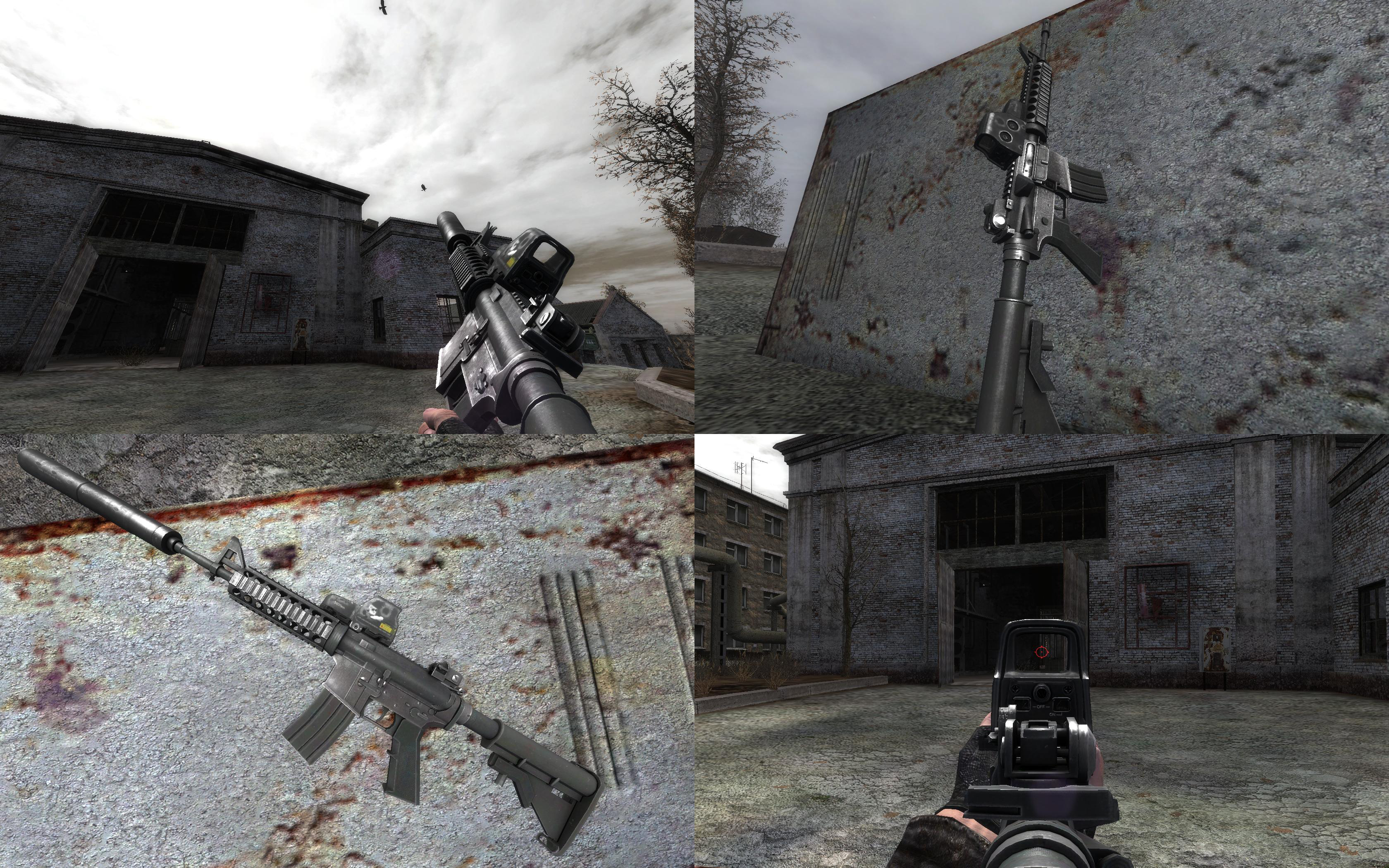 Nimble's favorite, Steppe Eagle.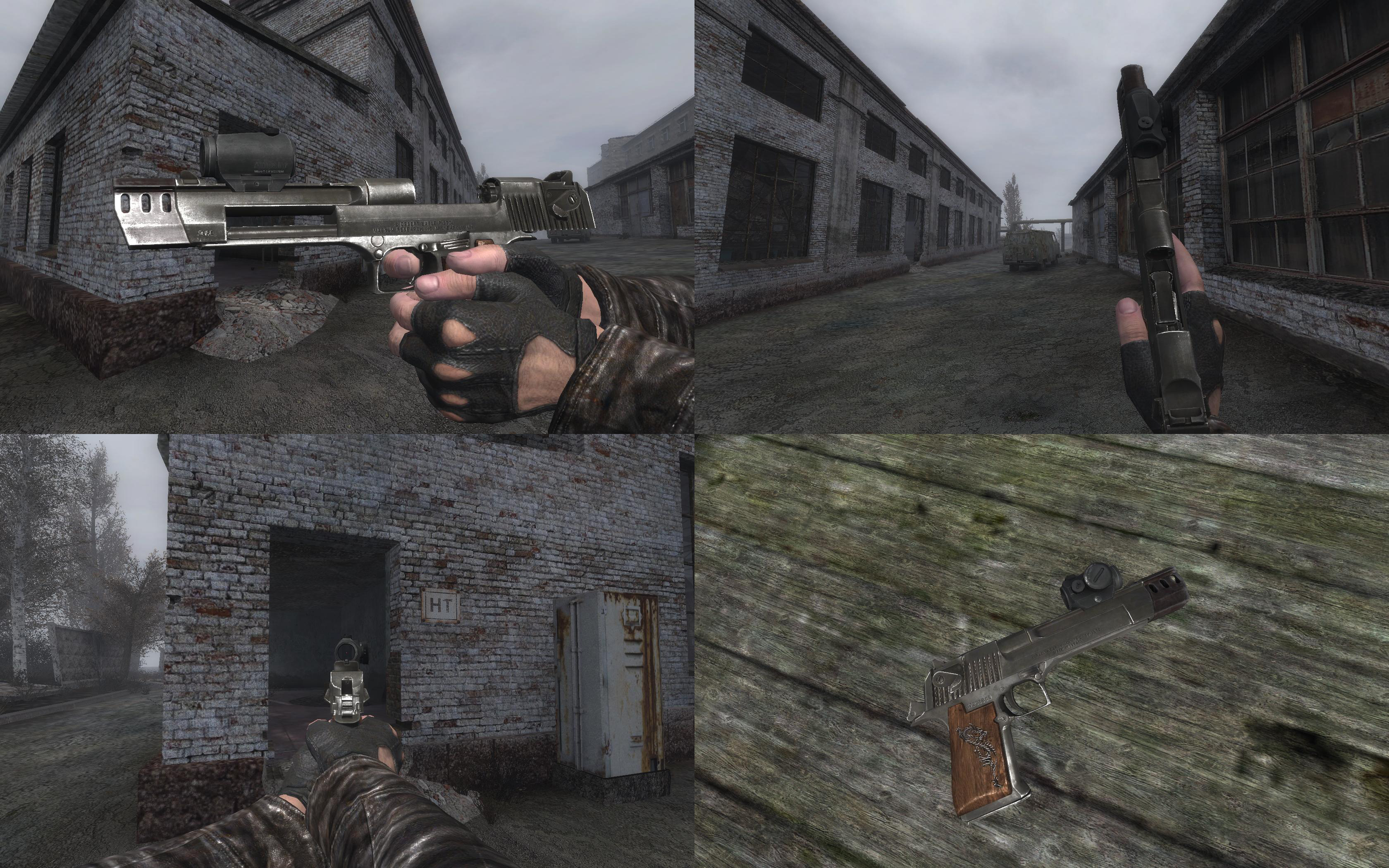 SCAR-H Customized has got a special model and look, and with kyky's unique animations it looks and feels as serious as it can ever get!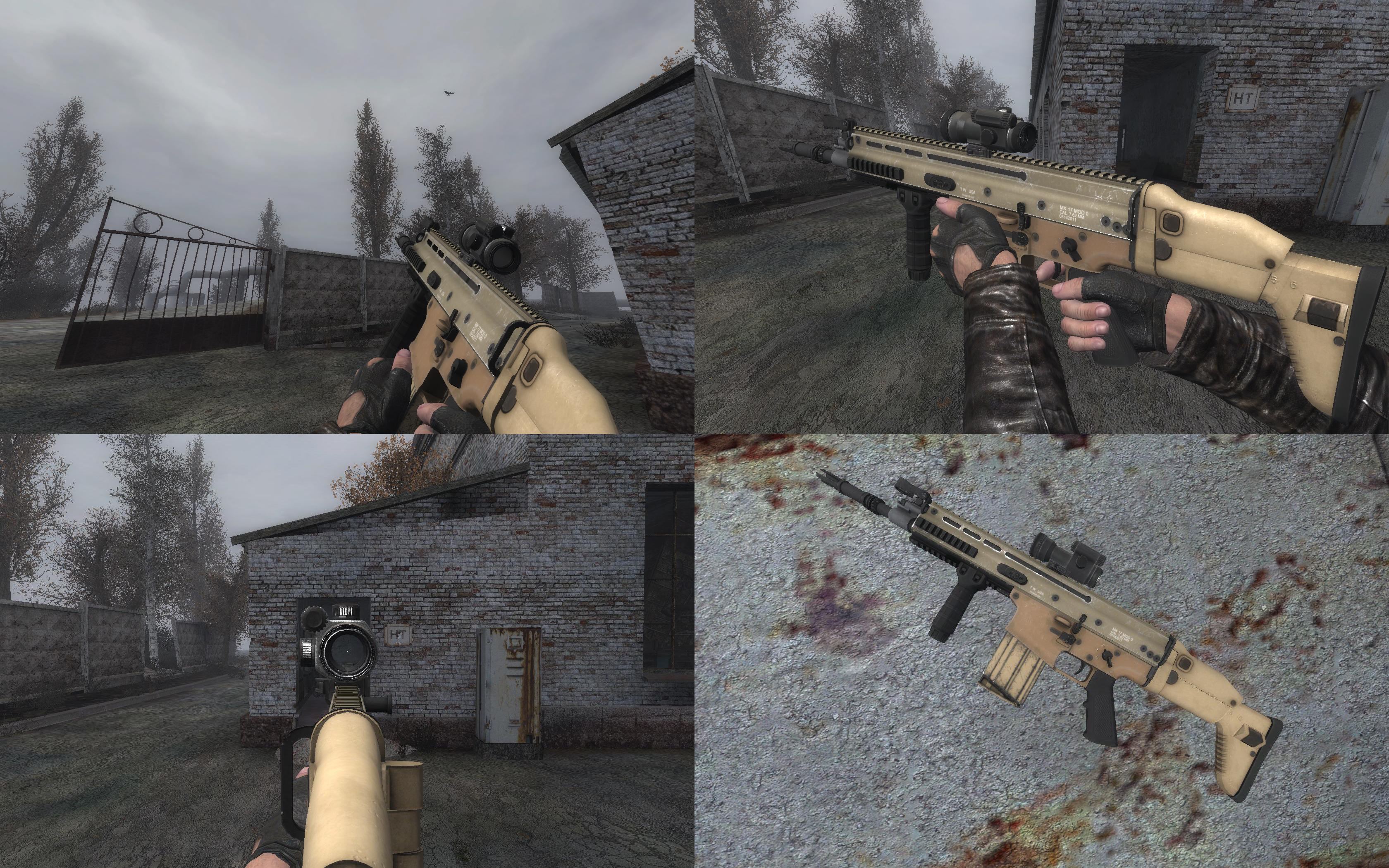 Another reason to revenge yourself for Snag's betrayal, his old FORT-12 is now FORT-14. This variant of the pistol takes 9x19 ammunition, and with its unique look it just gives you all the reasons to get your sweet payback. I thank Connor "xxTwist3dxx" for the marvelous art!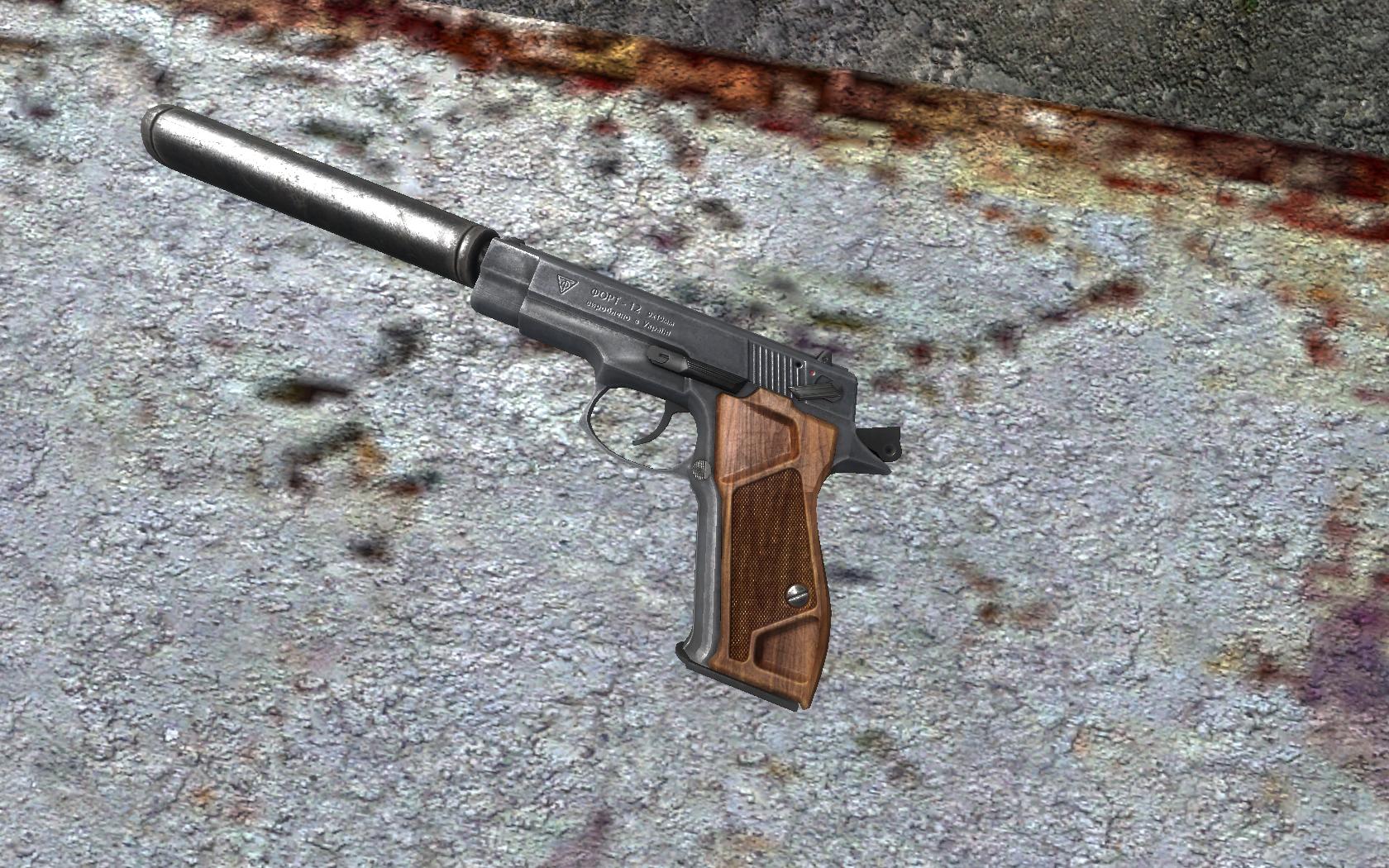 Fluffy got an upgrade as well. I know the previous model was somewhat unique, but TAZ needs the best models there are, so Fluffy needs this new model. I believe most Misery fans know where to find it, as for those who don't know, well, good hunting stalkers.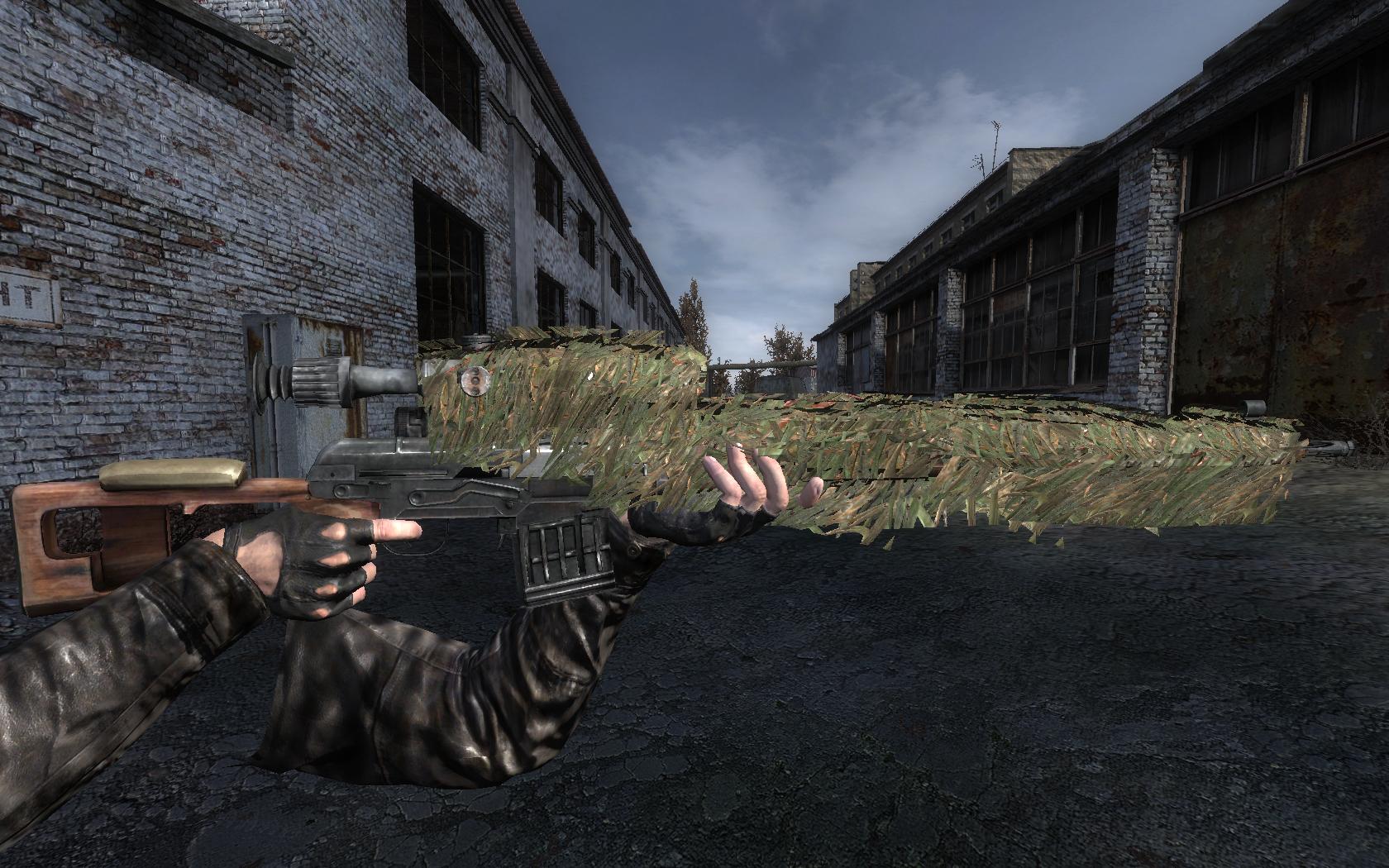 I've added a Camouflaged AK74 early in development of TAZ 2.0, but model didn't turn out good, and it was too late to remove it from the core since NPCs were already carrying the thing. The easy "or rather say, lazy" way to fix this was by simply swapping the model with another, and that's when the AK74 from Contract Wars came in. What's not to like about an AK filled with duct tape?
Next is the Black VSK-94, one of many weapons that must be in the zone.
Finally, one pistol upgrade and one new pistol has been added. The Worn HPSA has a better model -the standard variant uses the same model, I just forgot to take screenshots :> -. And a fine FORT-17 has been added to the FORT pistols and to the whole TAZ arsenal.
Do you guys think we don't have room for more guns? think again ( ͡° ͜ʖ ͡°)