Hello and welcome back to the Boss 101 weekly update! Glad you are here and hope your weekend is off to a great start!

Wanted to take a detour to review a few of the COOL THINGS we are putting the game for you. We're still working on the polish and cleanup and in the meanwhile there's an opportunity to check on some of the little touches you will get in your Boss 101 experience.

The Arcade Room

So, we have Boss 101 but did you know we also have a full featured arcade cabinet with some sweet games you can play on? You did? Well did you know those can be played for rewards, in-game achievements and a ranking on the Steam leaderboards? YOU SEE HOW WE ARE!?!

You got that right folks – we have an arcade cabinet with three games you can play to pass the time and maybe get some bragging rights among your friends. Let's go over what you can expect then shall we?

The main arcade room entrance from the Command Center

Just go to the arcade machine in the Command Center and you can access the arcade games directly!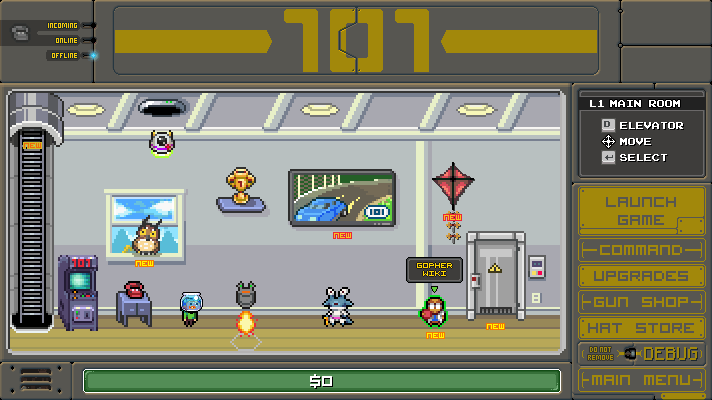 From there you can select a game (don't forget to read the instructions)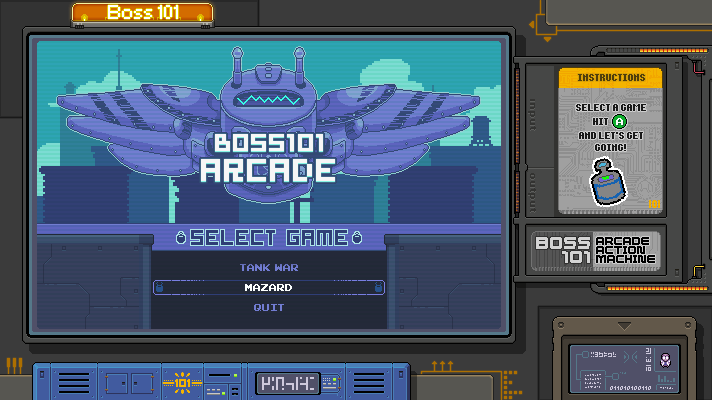 So we have three games from there. Let's look a moment at each of them and what they are about.

First up – Tank War

Bring your twin stick aiming skills into TANK WAR – you have one life and unlimited time. Blast as many enemy tanks as you can before they get you!




Second – Break Down

This may or may not seem like a game you know but I assure you – YOU MAY BE RIGHT! We added a couple Boss 101 touches, cute-d the thing up and added CRAZY powerups to keep things moving! Bounce the ball, break bricks and advance!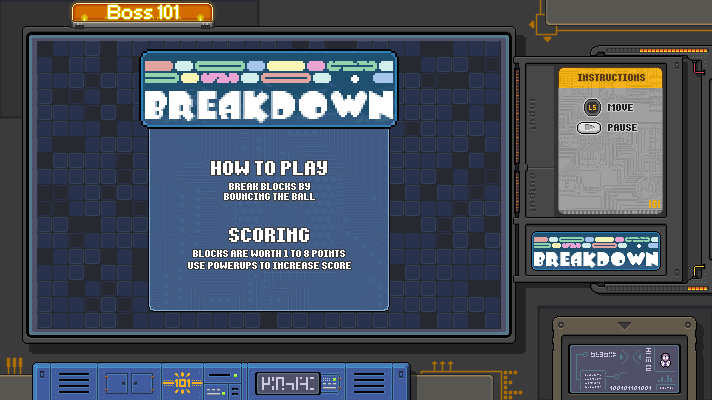 Third and certainly not last – Mazard

Battle the evil maze wizard and his minions in the maze of death. Look out because some of the enemies are invisible. You gotta use your radar to find them. One life and that's it! How far can you go!!?!?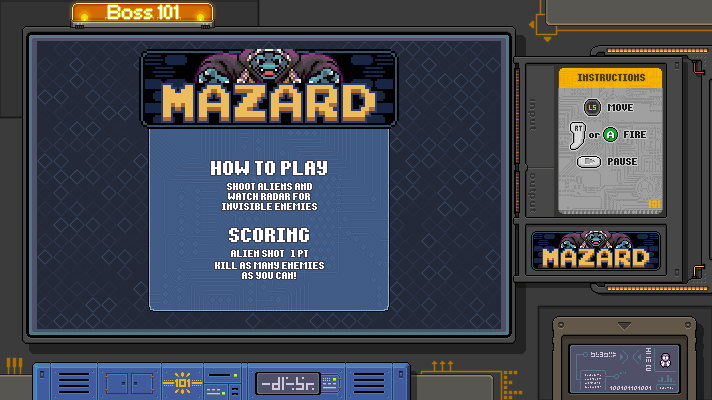 Boss 101 Screenshot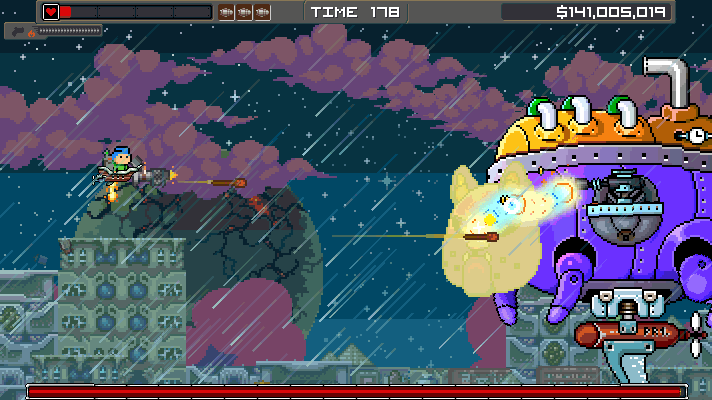 Look out for Kitty Bad Breath!
OK – more to come next week. We're getting there folks – most of this week was general bug fixing, some sound editing and cleanup. We've also been testing out the game via Steam with builds uploaded and tested to prep for the final release. Lots of little things, all important and happening for you!

We're working hard for you people! LOVE ALL OF YOU!

Talk with you soon and remember to LIVE – YOUR – DREAMS!!!!

-Tim

Boss 101 Info Roundup
Release Date: 2017
Planned Price: $9.99
Boss 101 Steam Store Page: Store.steampowered.com
Please wishlist us if you would be so kind!