Hello everyone and welcome to our Winter 2017 update!
The past few months have been quite busy for us. We have a lot of new content, new buildings and armor, we refined our combat system and in-game interface. We've also got nice new fog and of course built a lot of new locations.
Without further ado, let's check out what's new!
First of all, a little showcase of our current in-game UI, it's work-in-progress but slowly getting there. We pretty much finalized the minimap corner, it currently displays the time on the bottom right, the long line on the left will display the current location name and of course the panel next to that displays the current floor. The minimap itself renders all buildings, players, mobs and points of interest in your surroundings. On the bottom left is the chatbox, middle is the ability bar together with HP and Stamina bars above it on both sides, but those we are still experimenting with. On the bottom right you can see a few icons, it's our quick menu with access to all the game functions, eg. inventory, character view, equipment view. The panel only appears when you want it to, as not to obstruct your view, same with the chat box.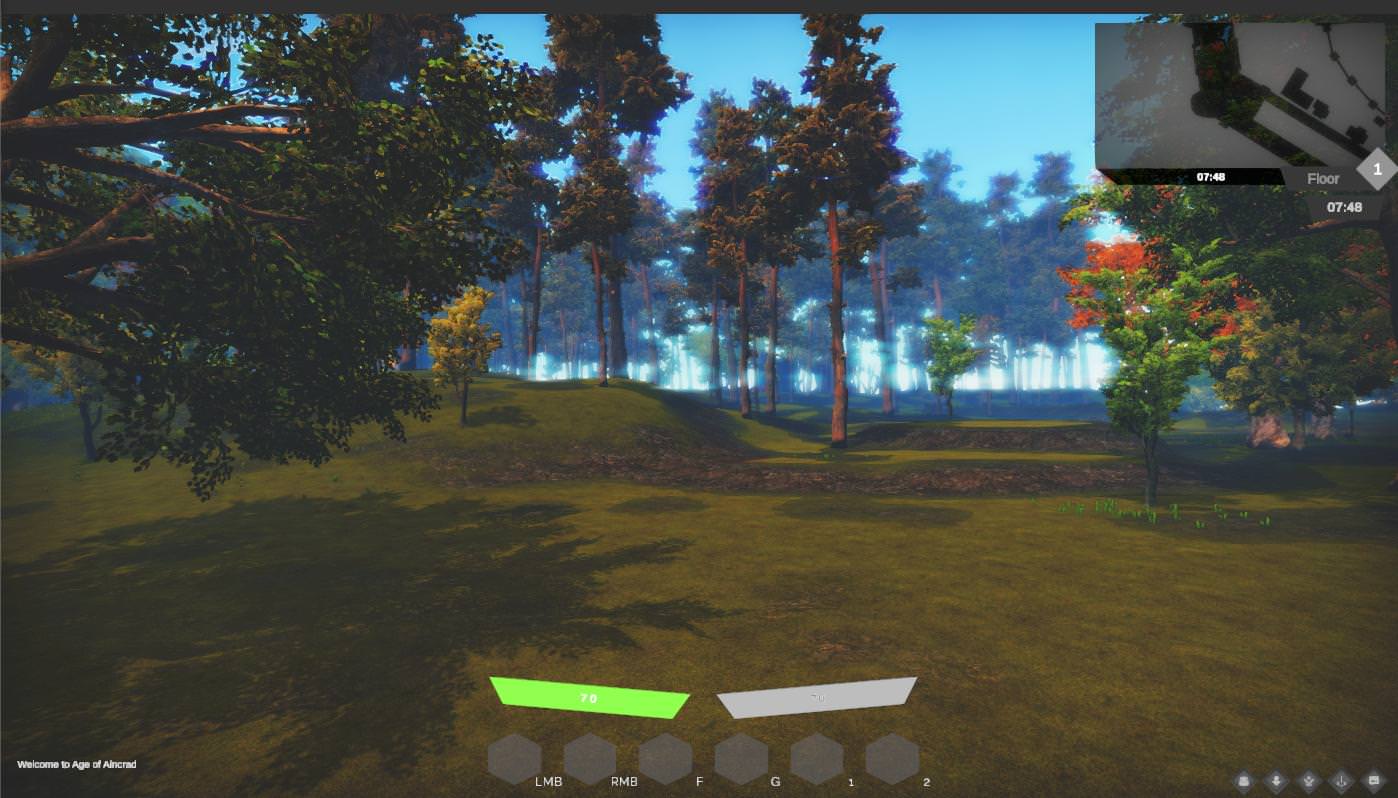 Here's a shot of one of our caves, which we're currently still working on, mostly experimenting with lighting: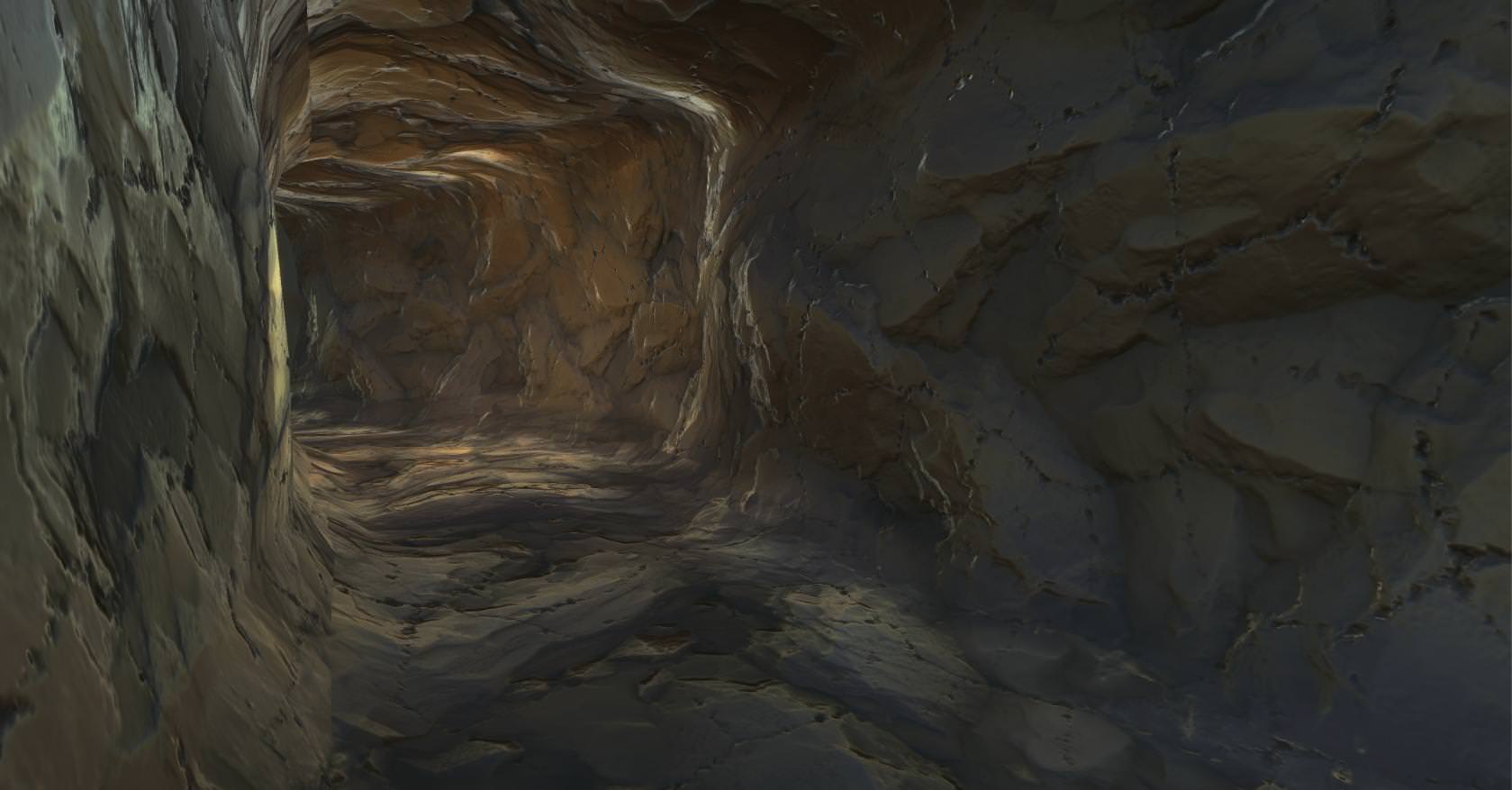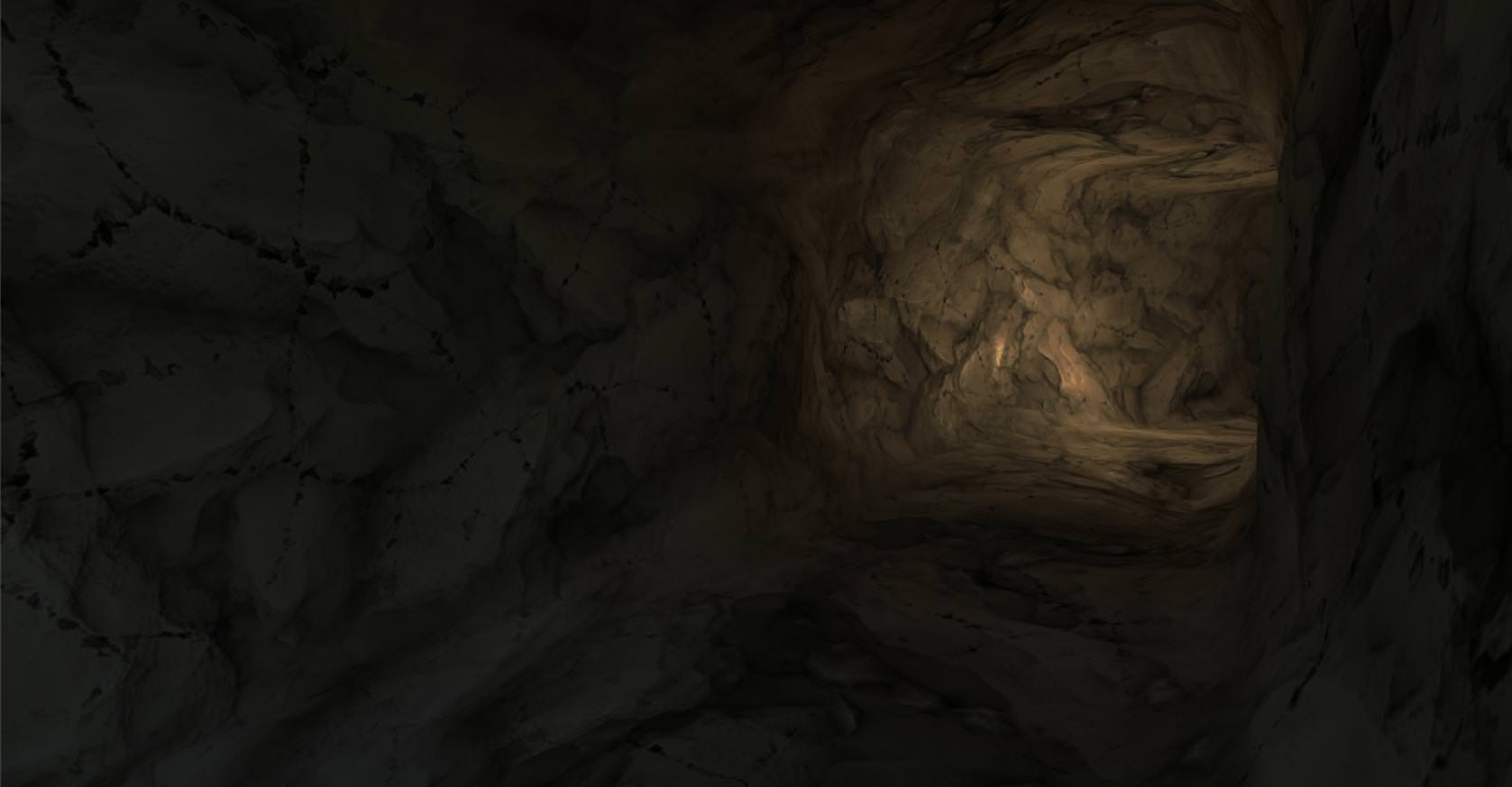 And below are a few spooky pumpkins for future Halloween events:
Here you can see greaves of a new armor set we're working on as well: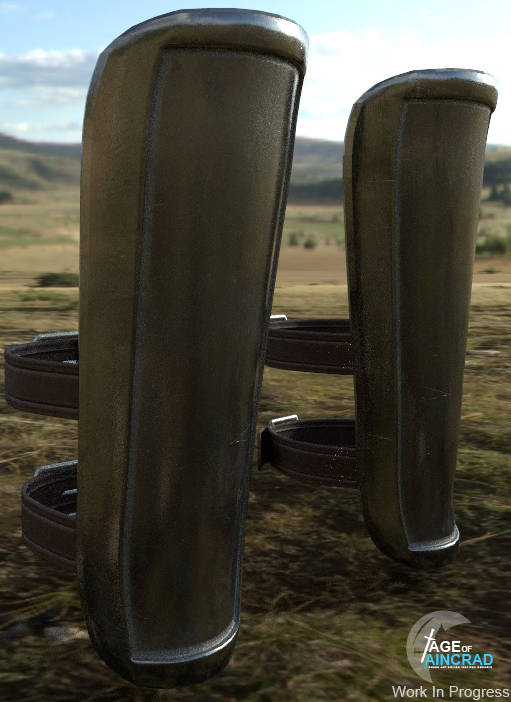 Here's a look on an updated tavern you can find in one of the in-game cities from outside and inside. It's rather spacious, the bottom floor has a bar and a music stage for players to enjoy themselves with playing instruments and dancing, while drinking various kinds of beverages available in the game (with various effects depending on the amount of them consumed).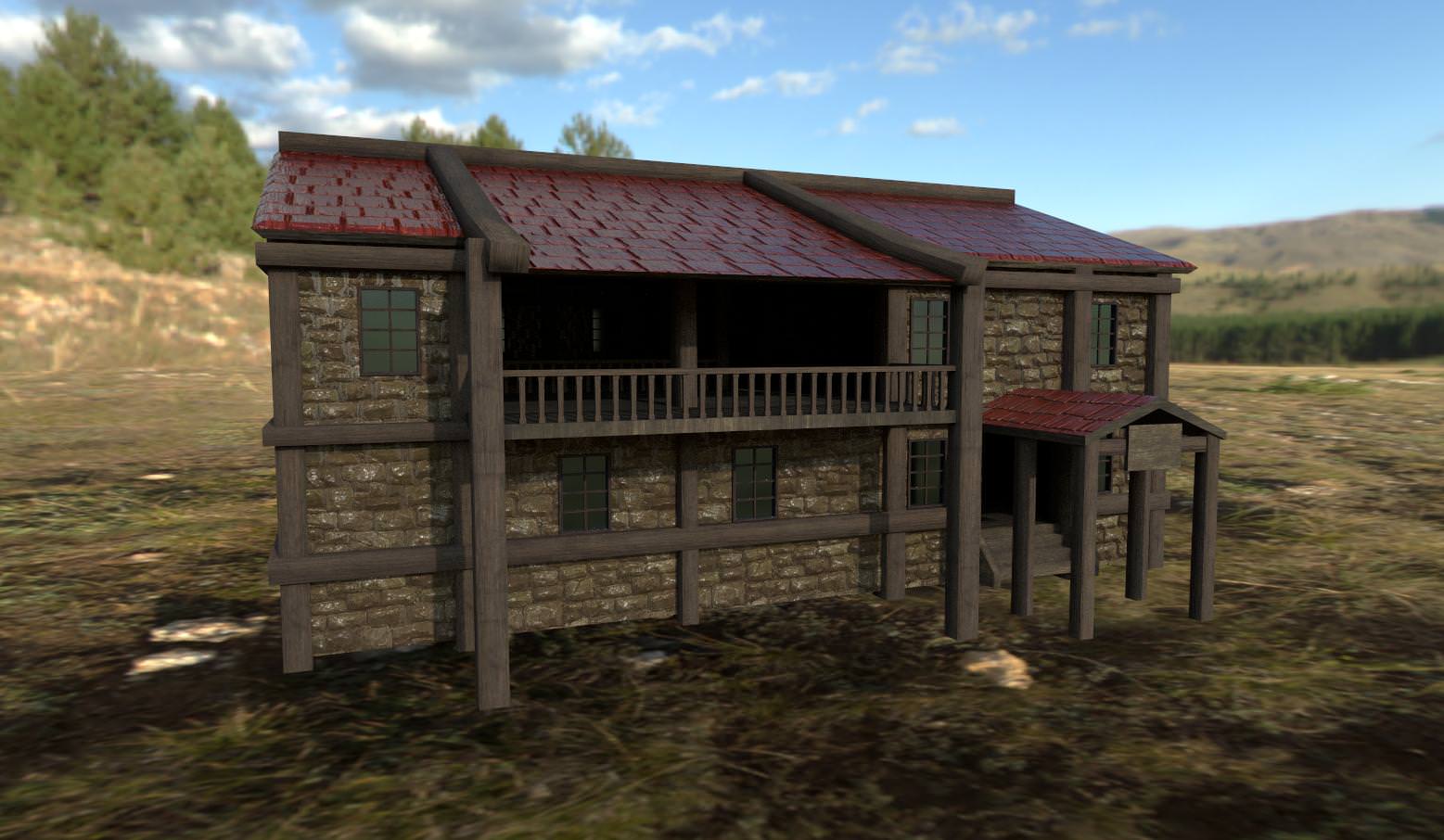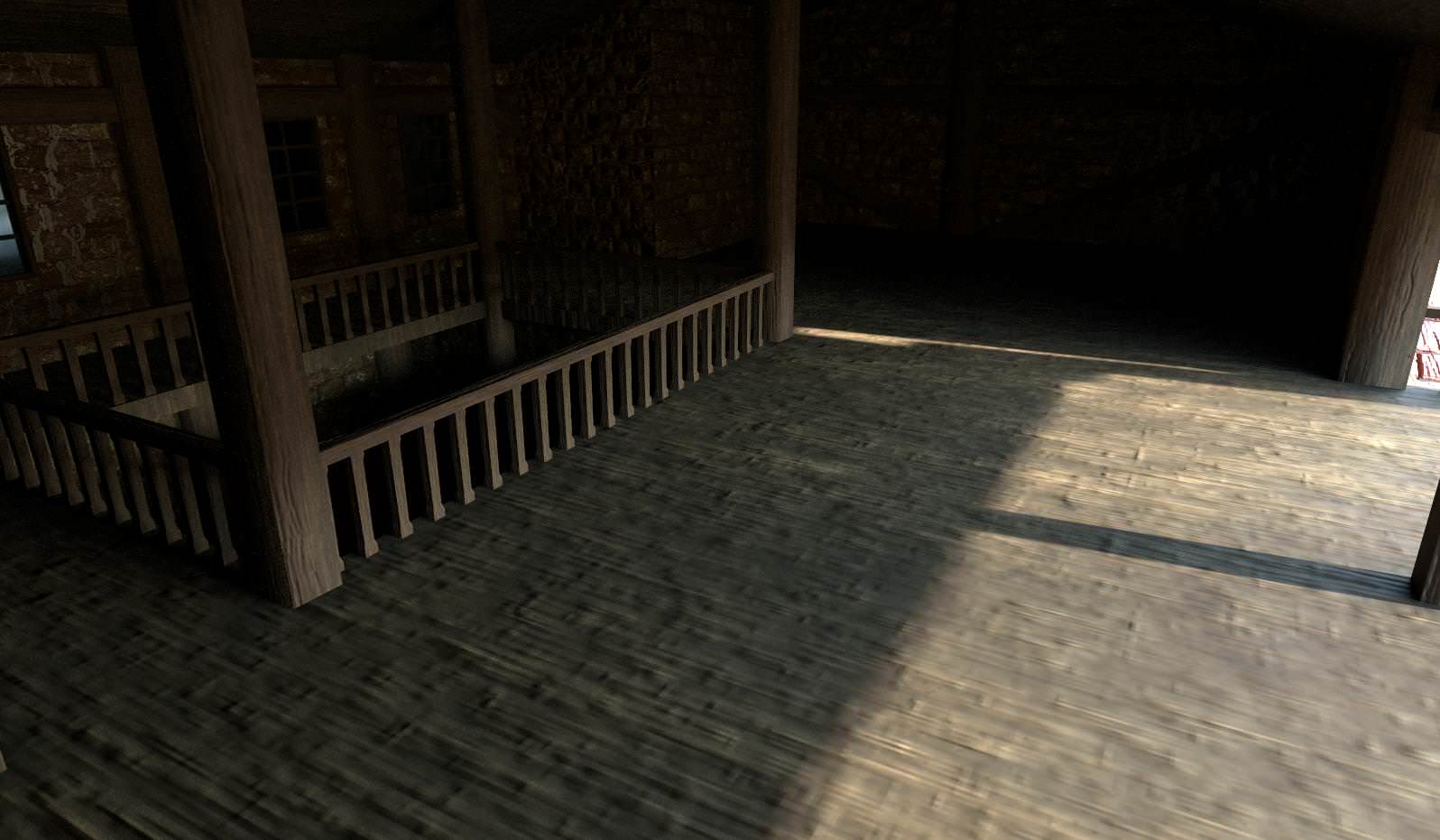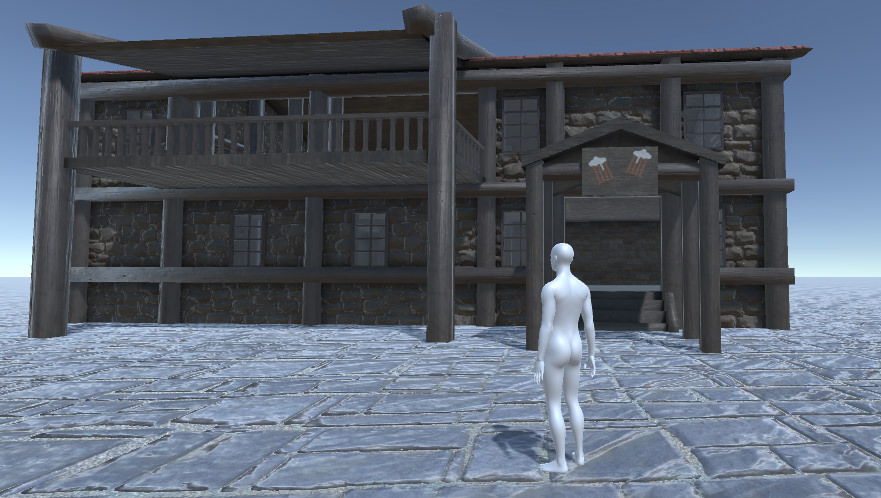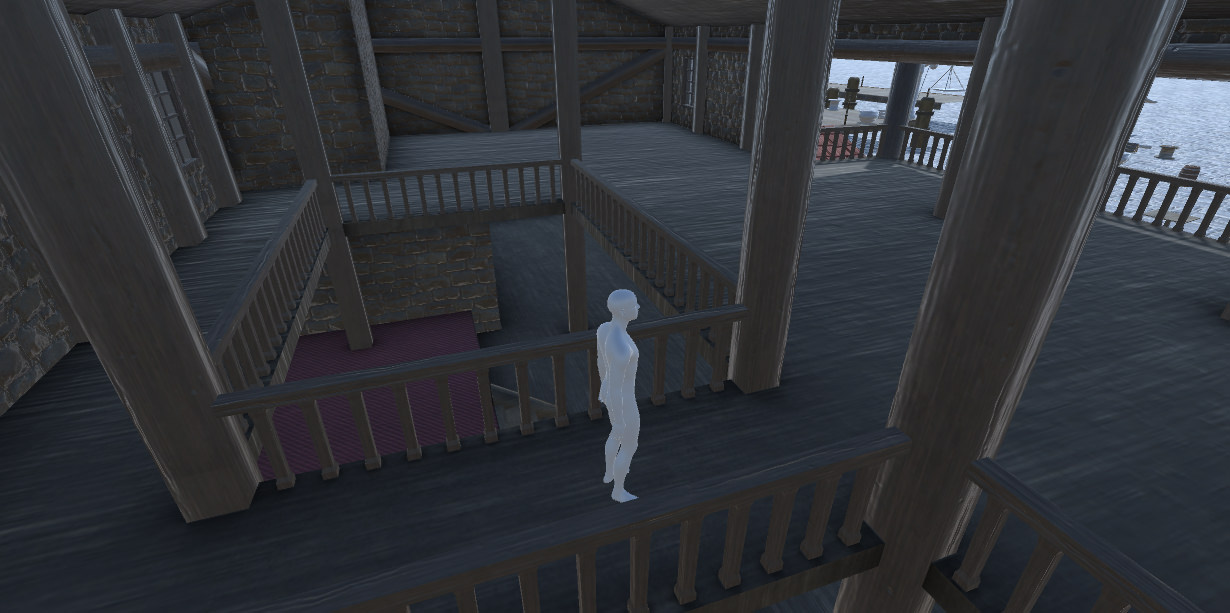 Here, you can also listen to one of our recently published songs if you haven't yet - the title is Ventus Expanse, and it comes from the second floor.
We also did a lot of new level design changes. We listened to your feedback and went ahead to create more open spaces; Below you can check out screenshots of fields and our current environment in general, the beach, the capital city of the first floor - Wimbourne, and of course the beautiful Grand Lake.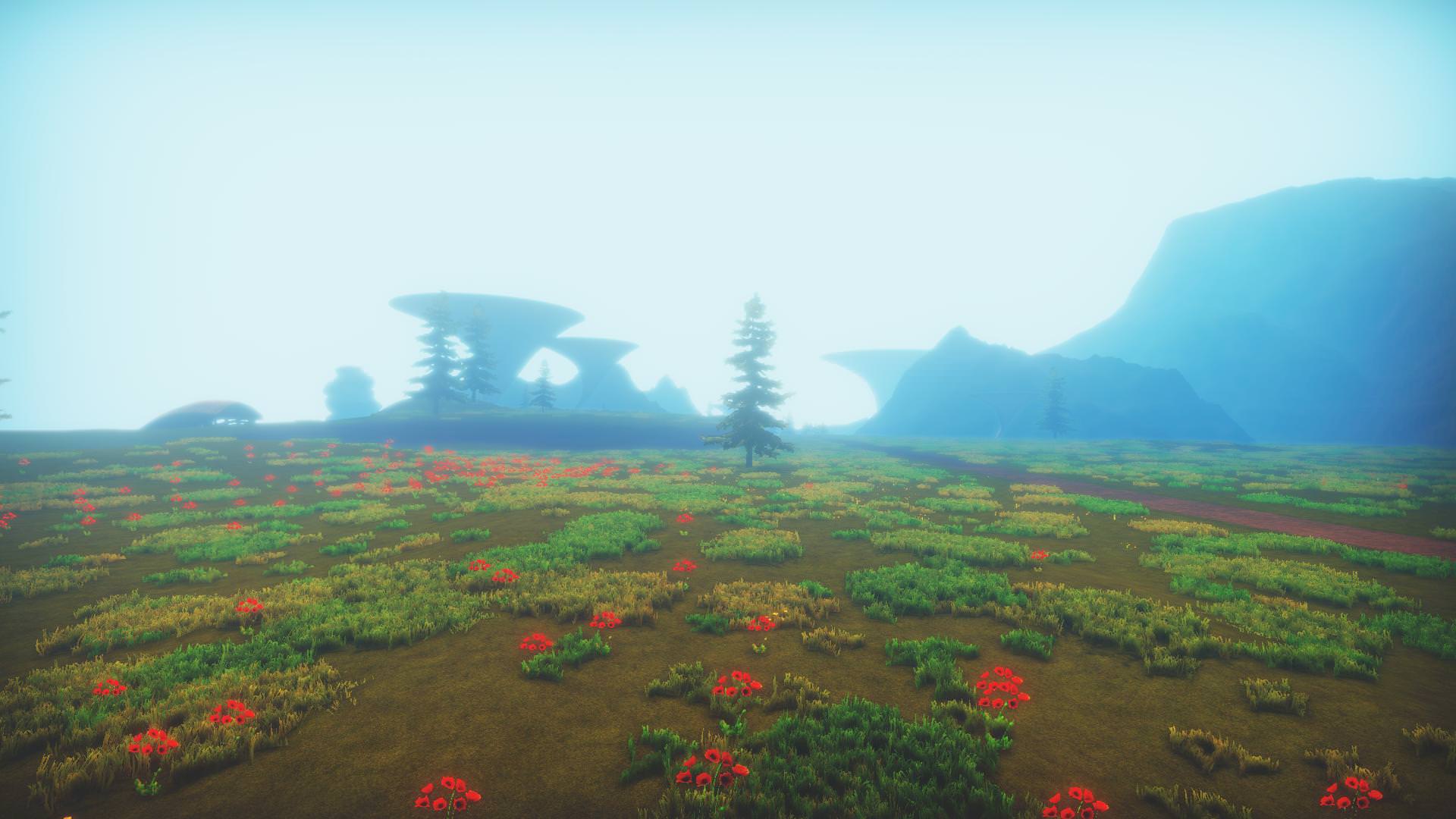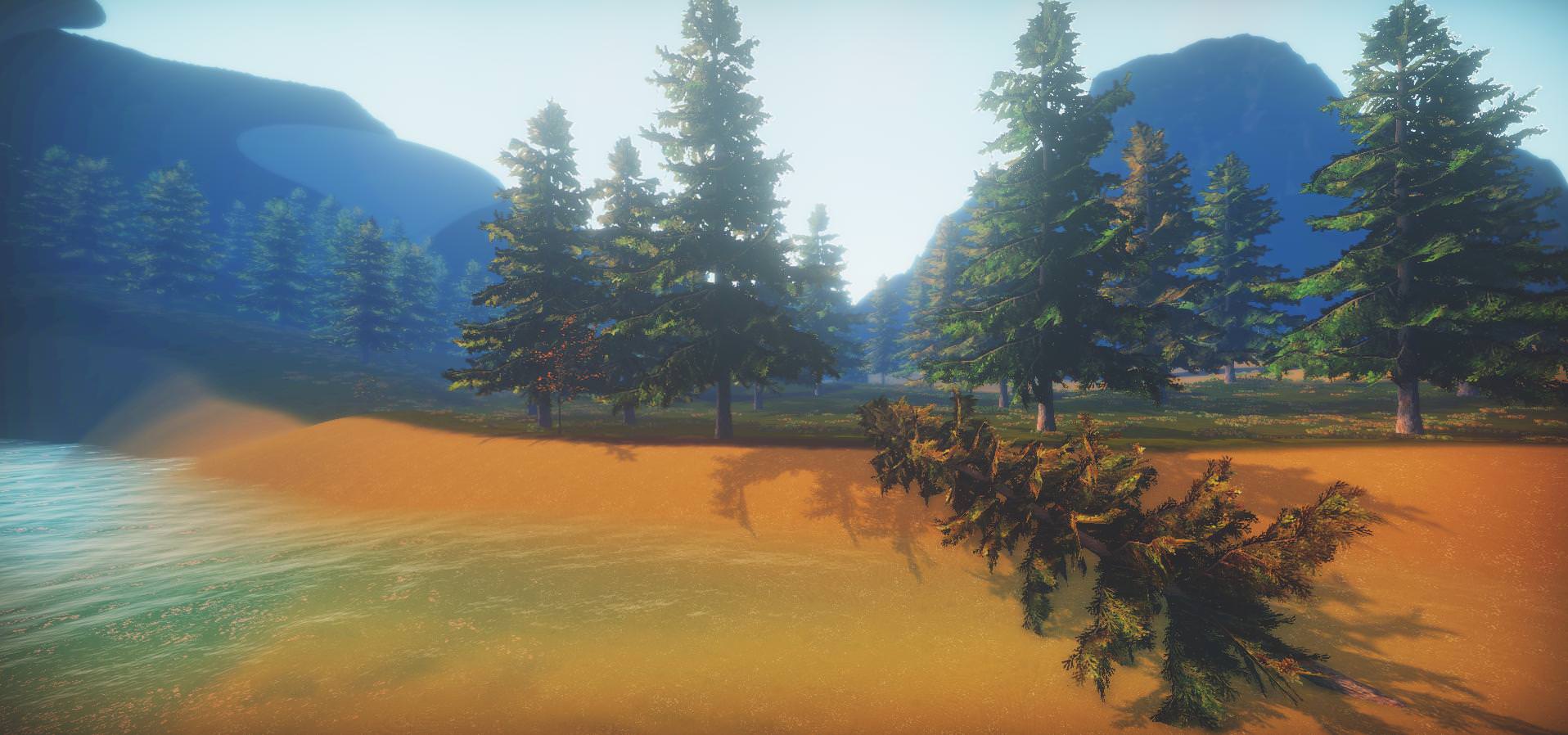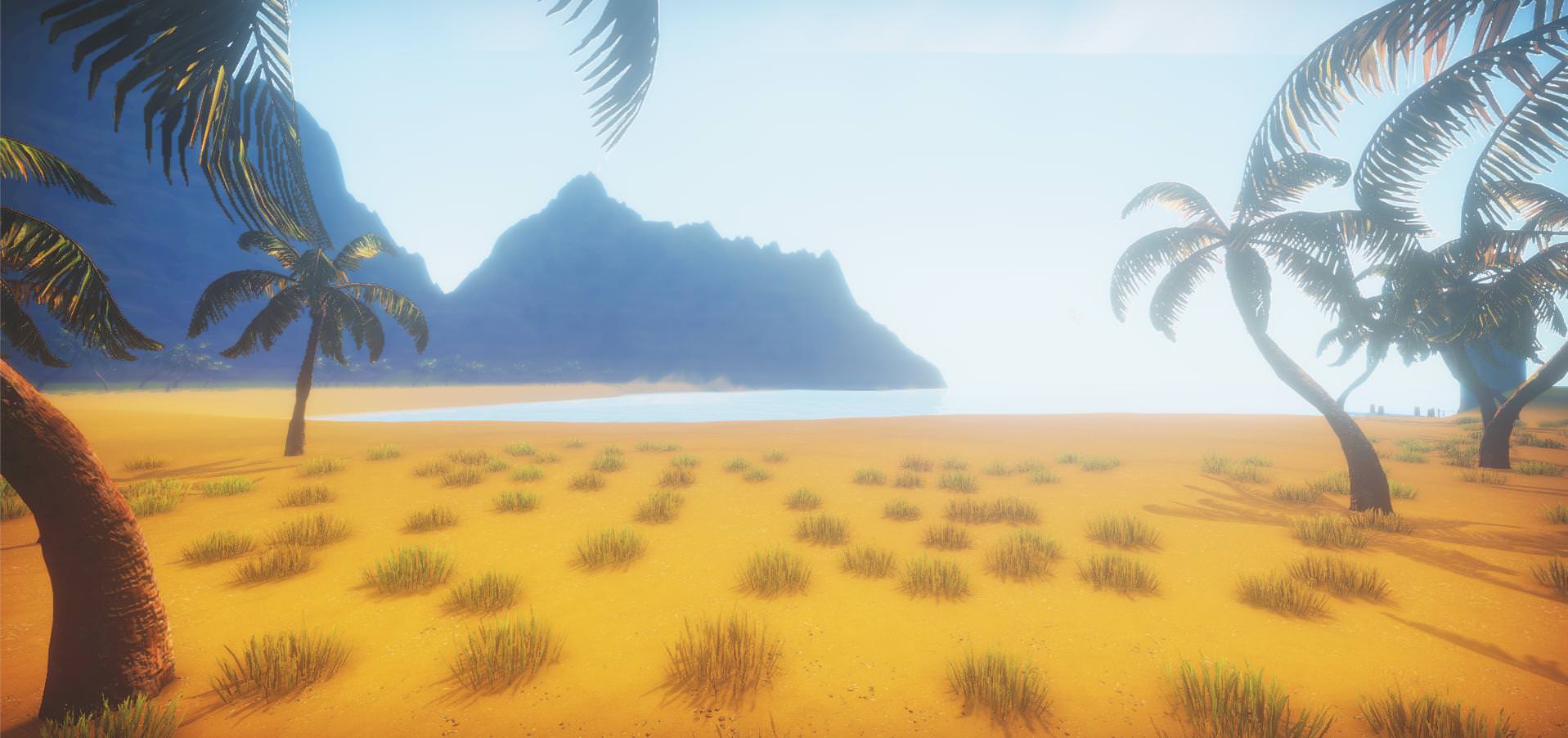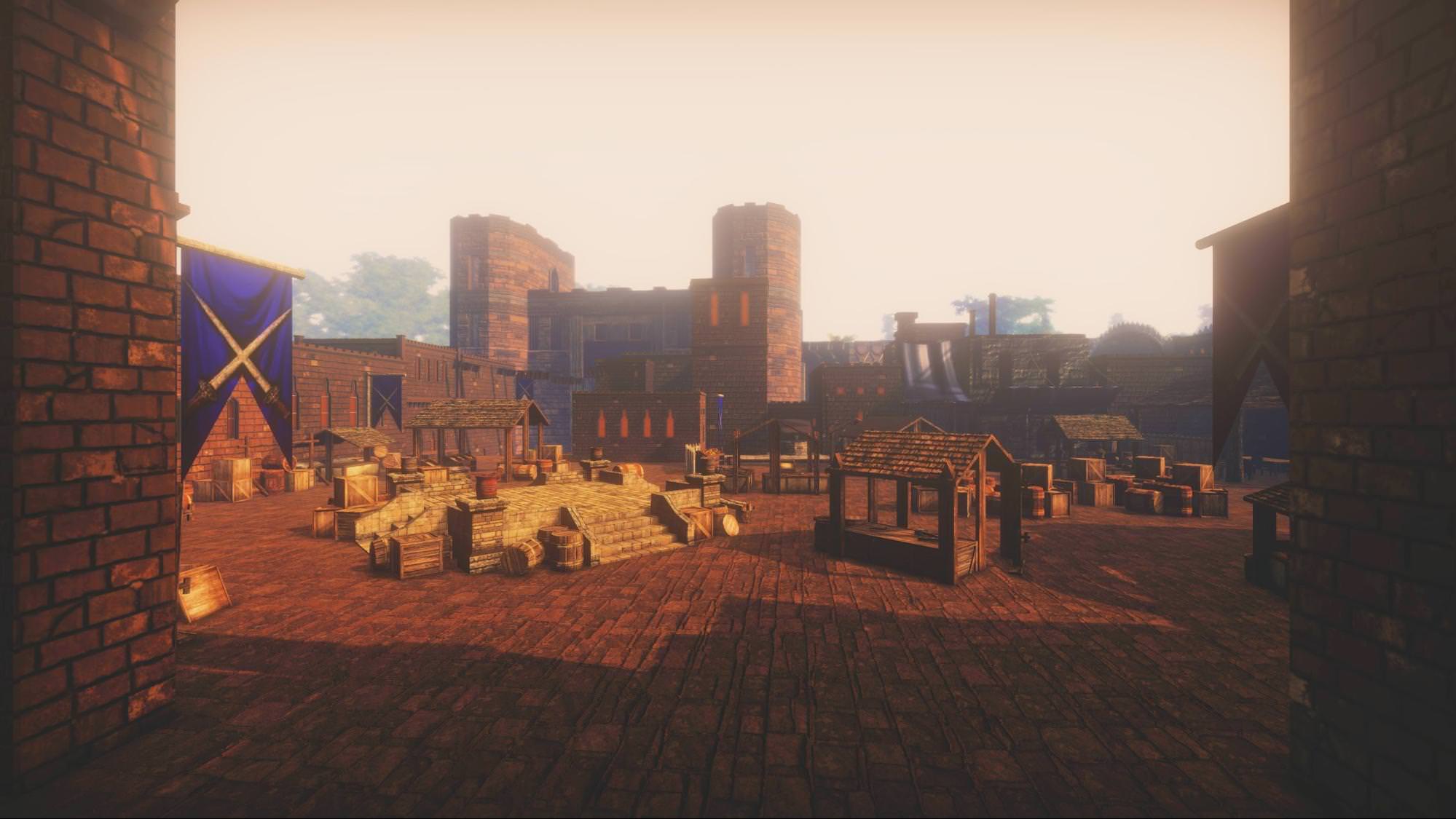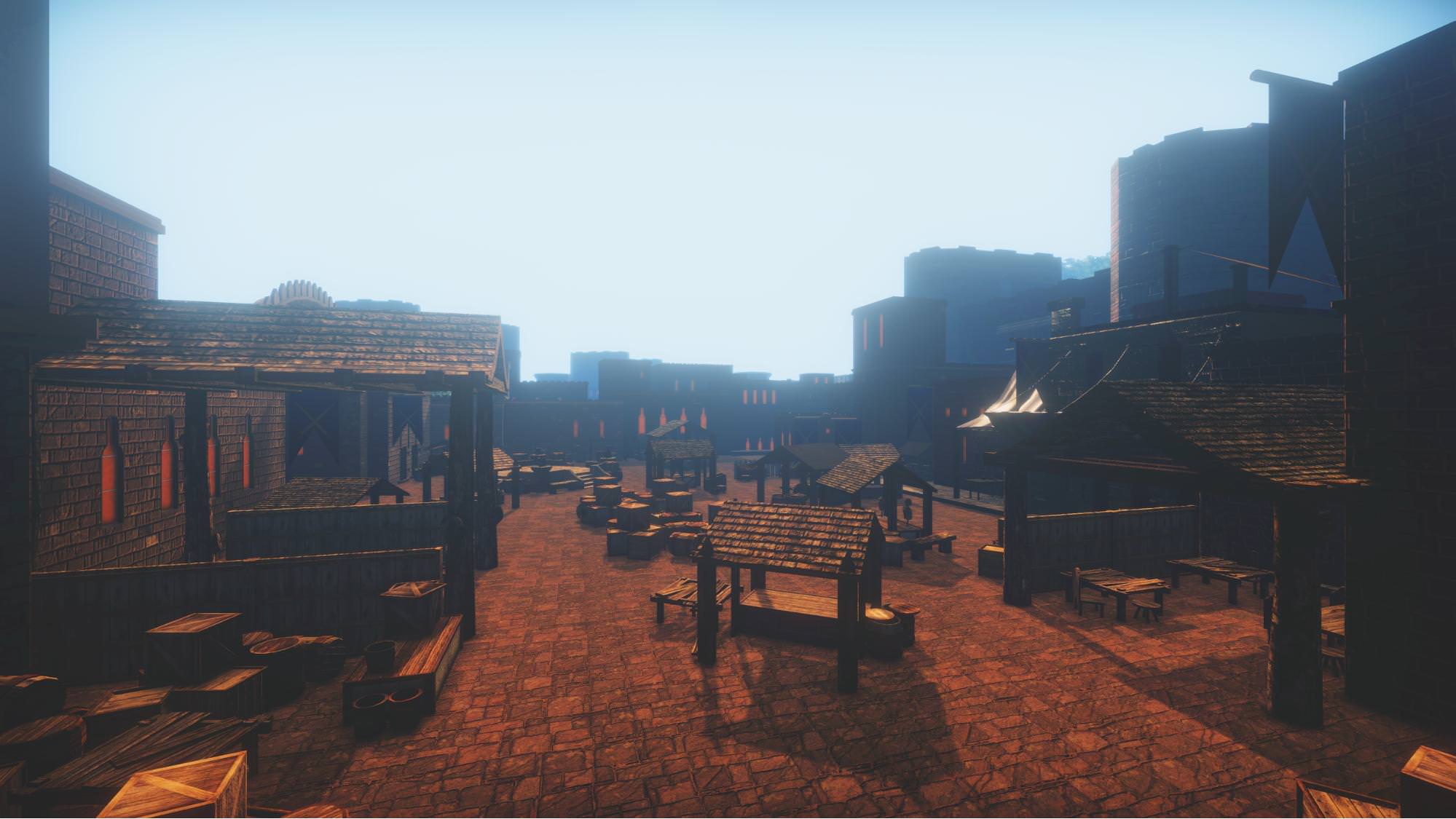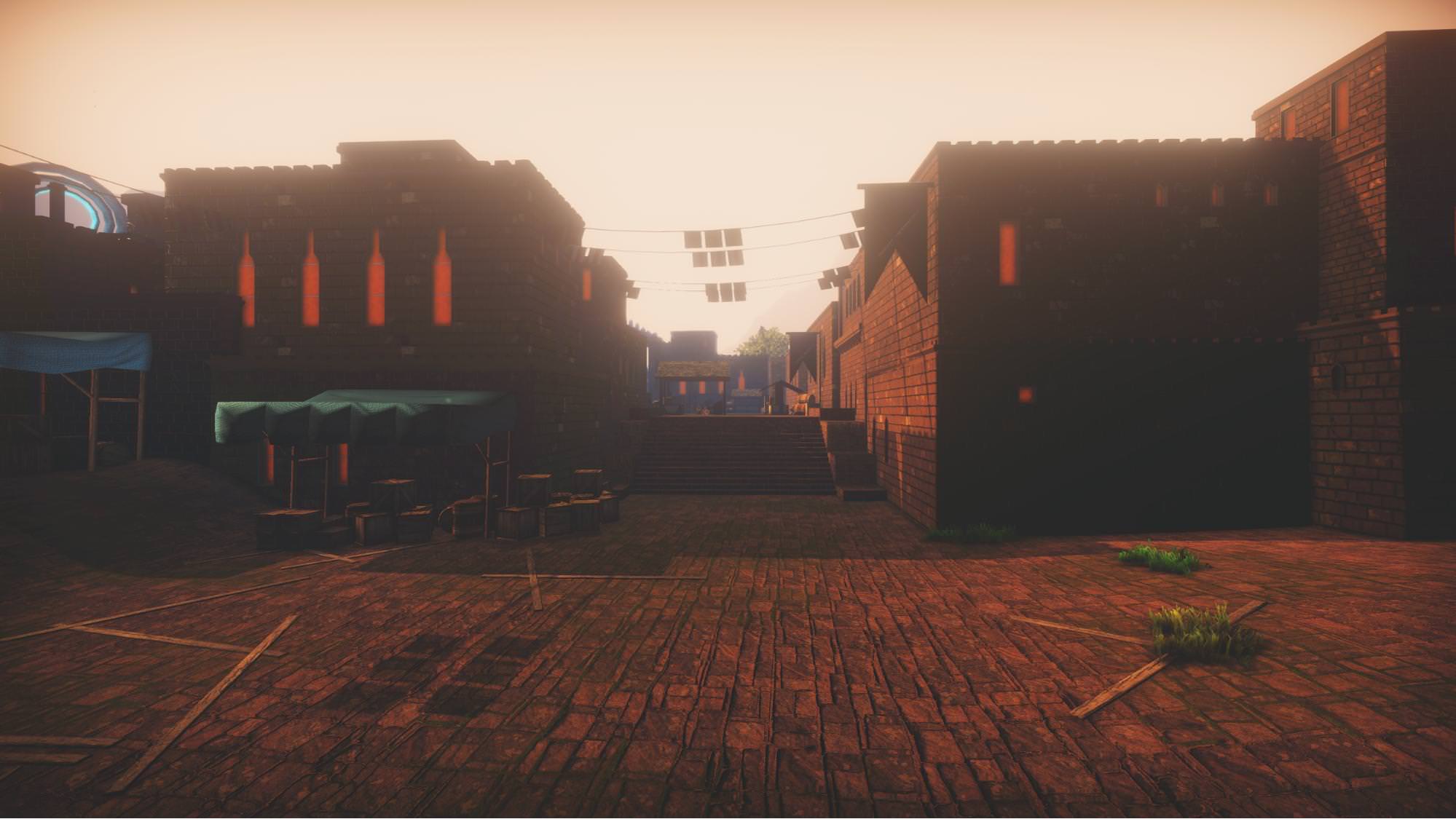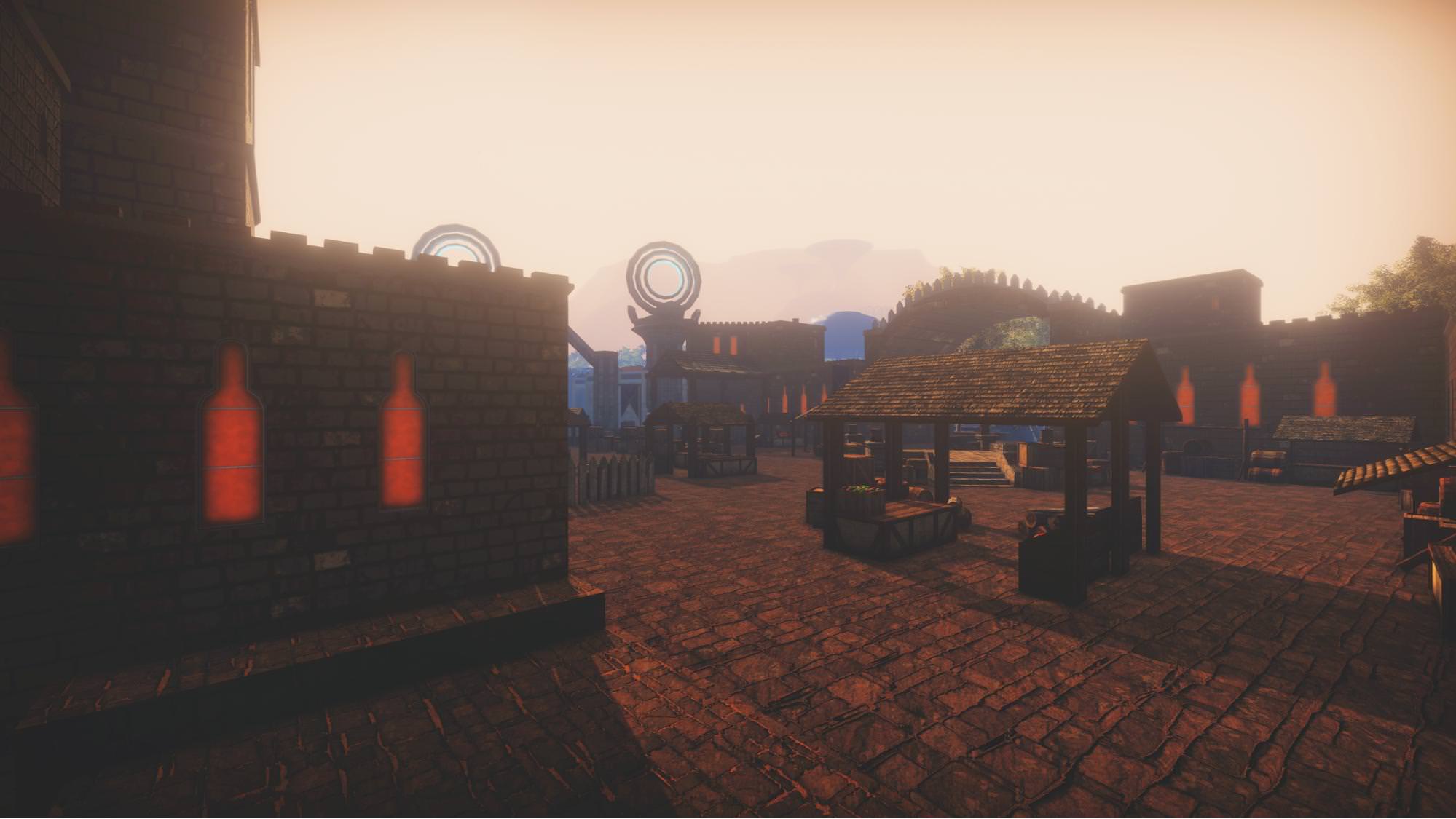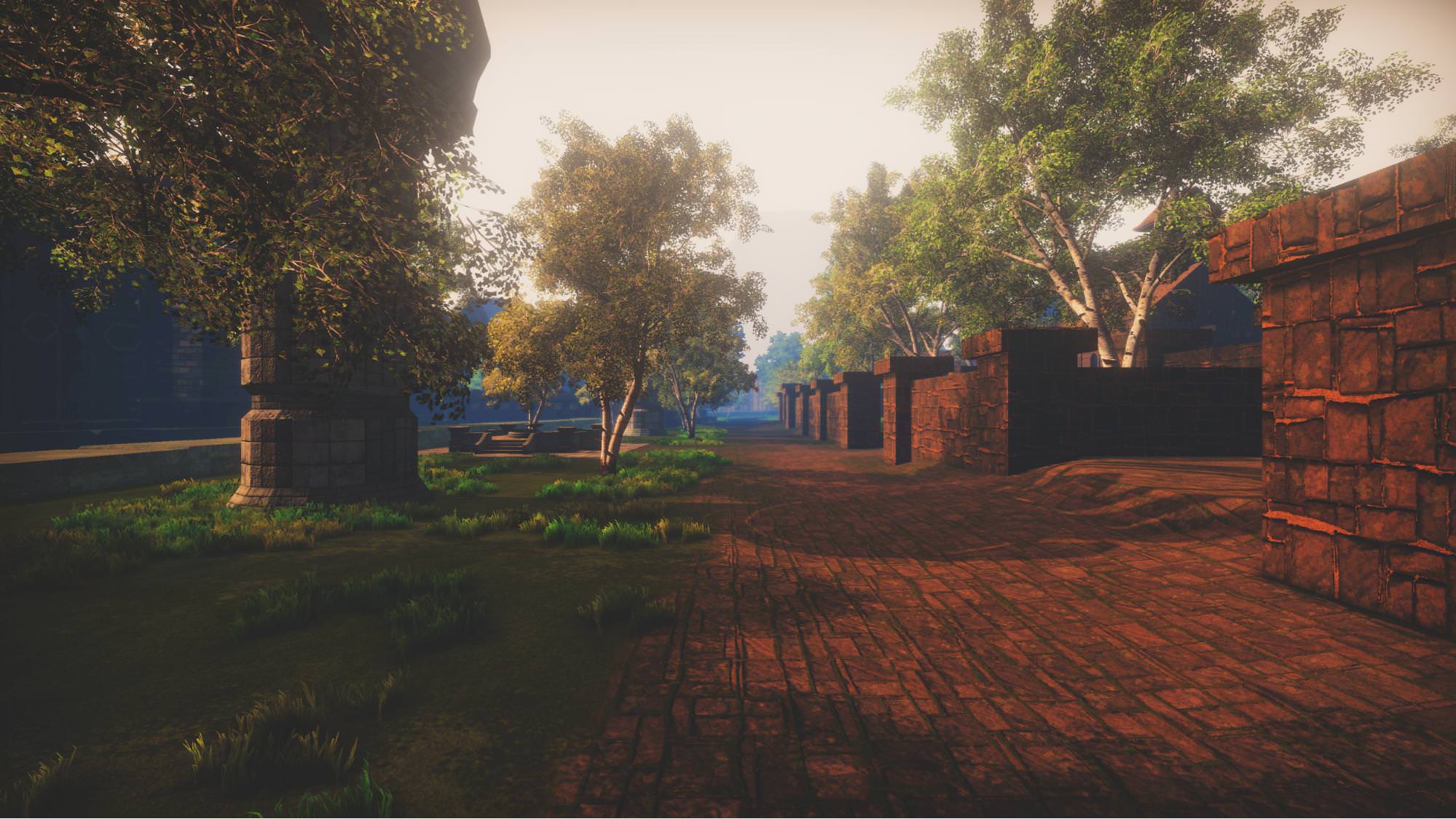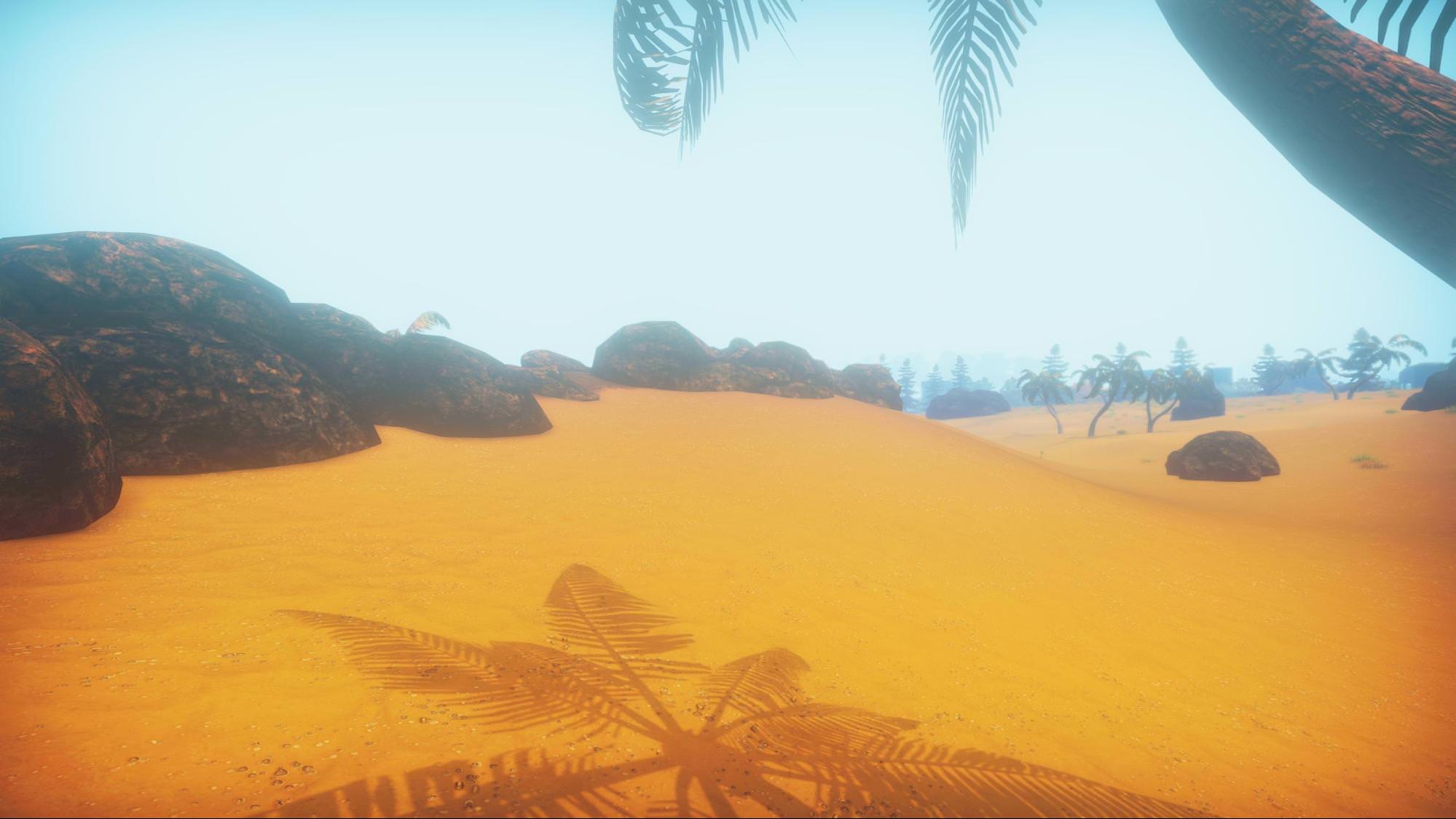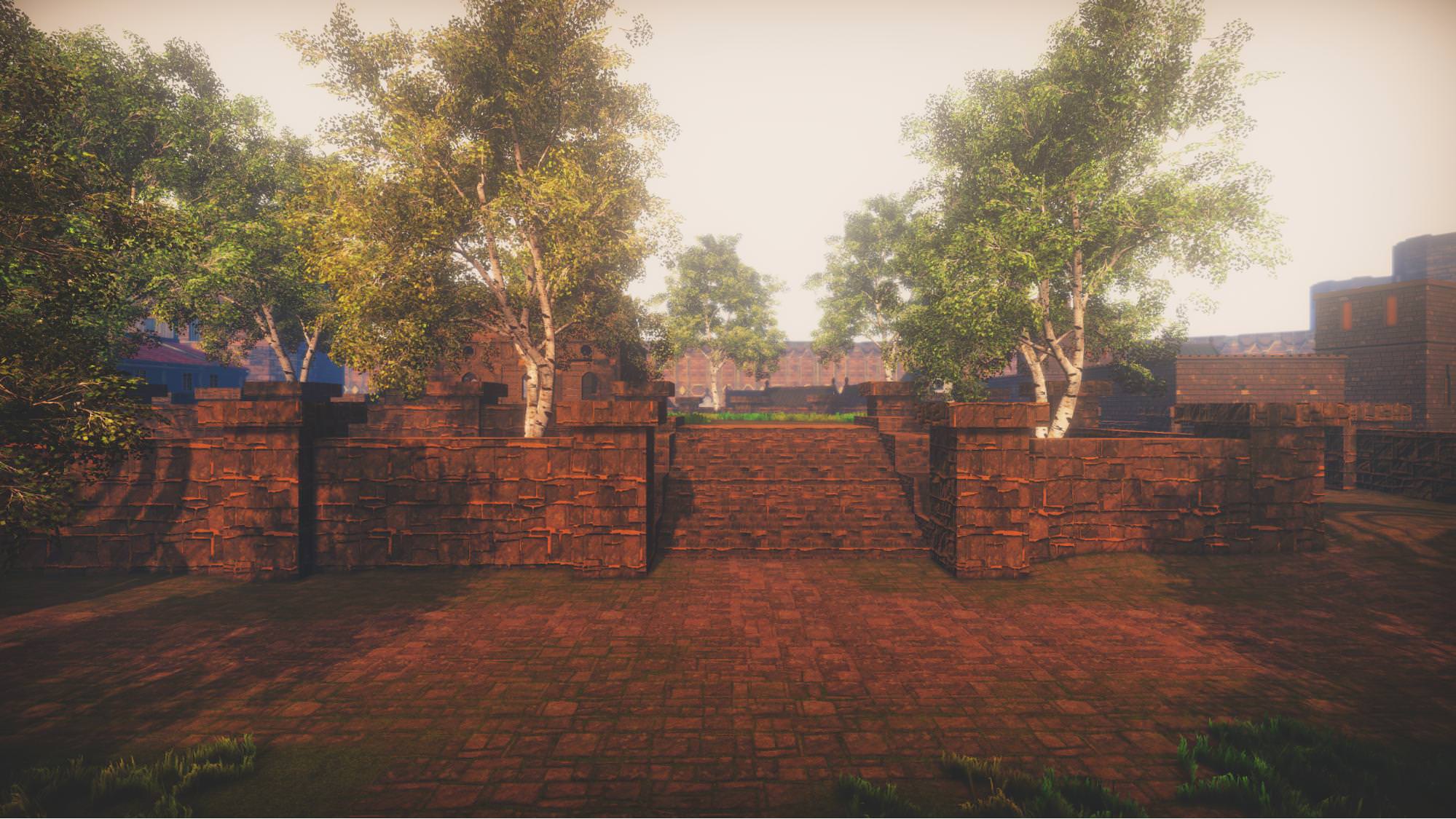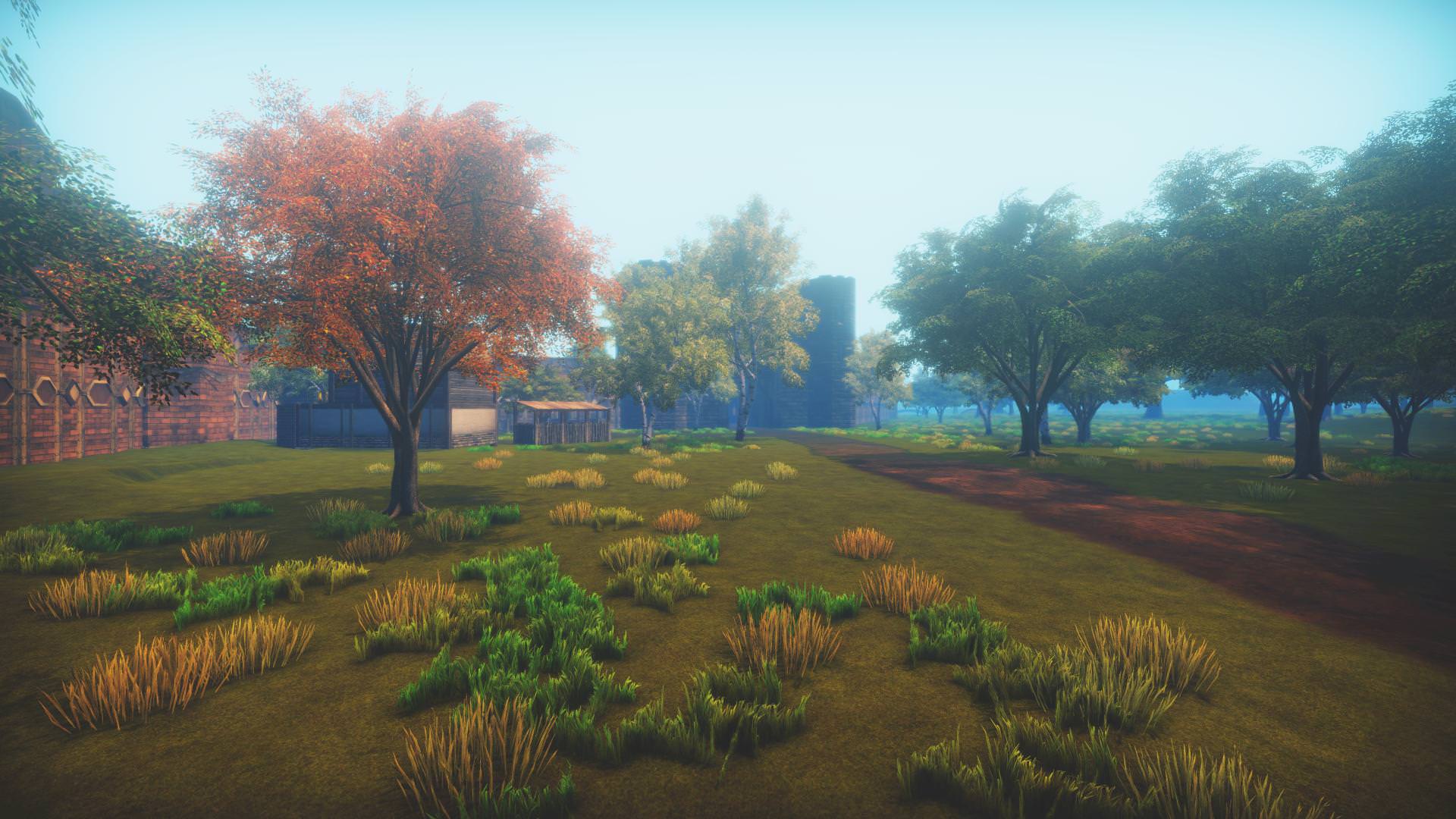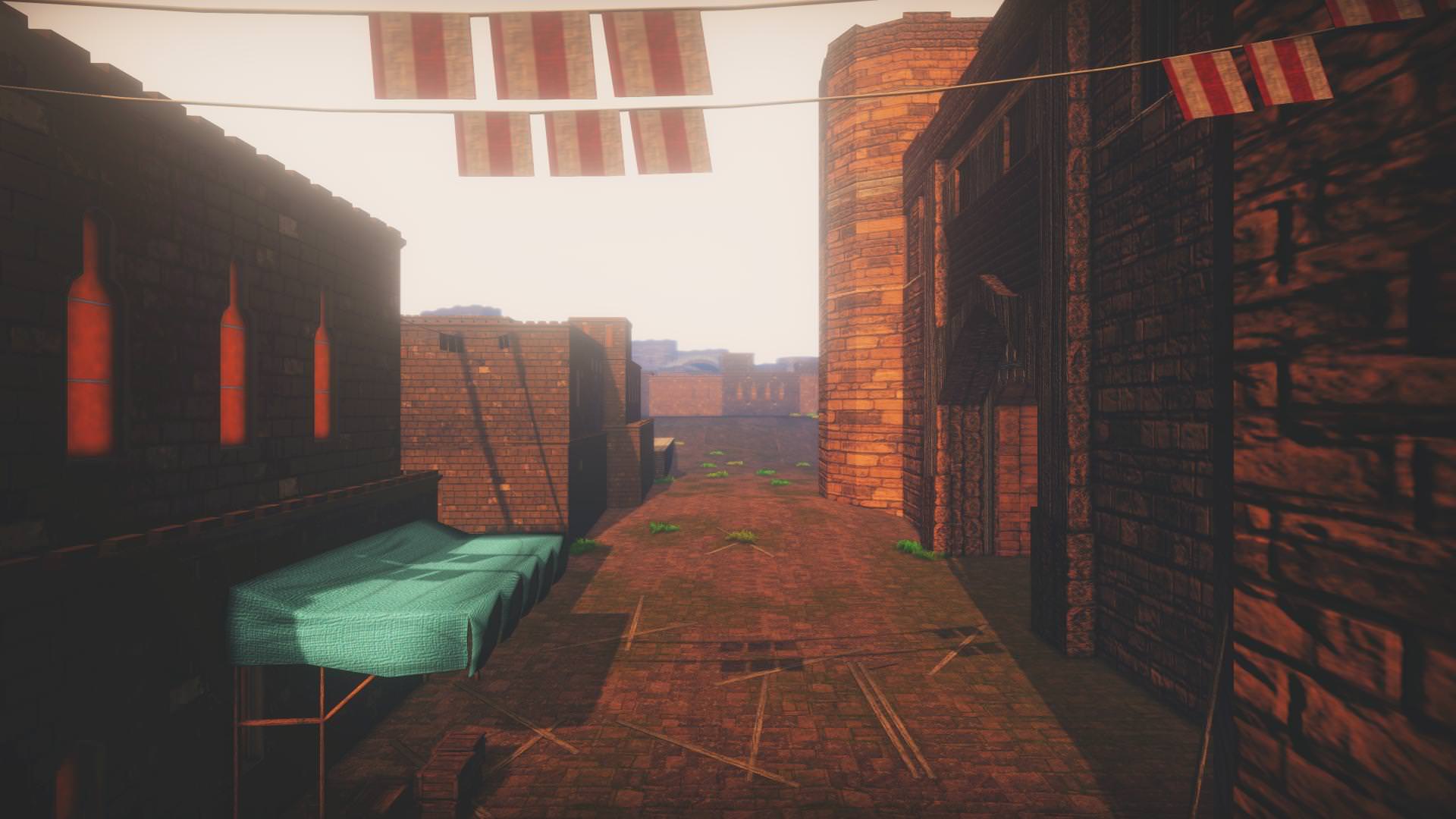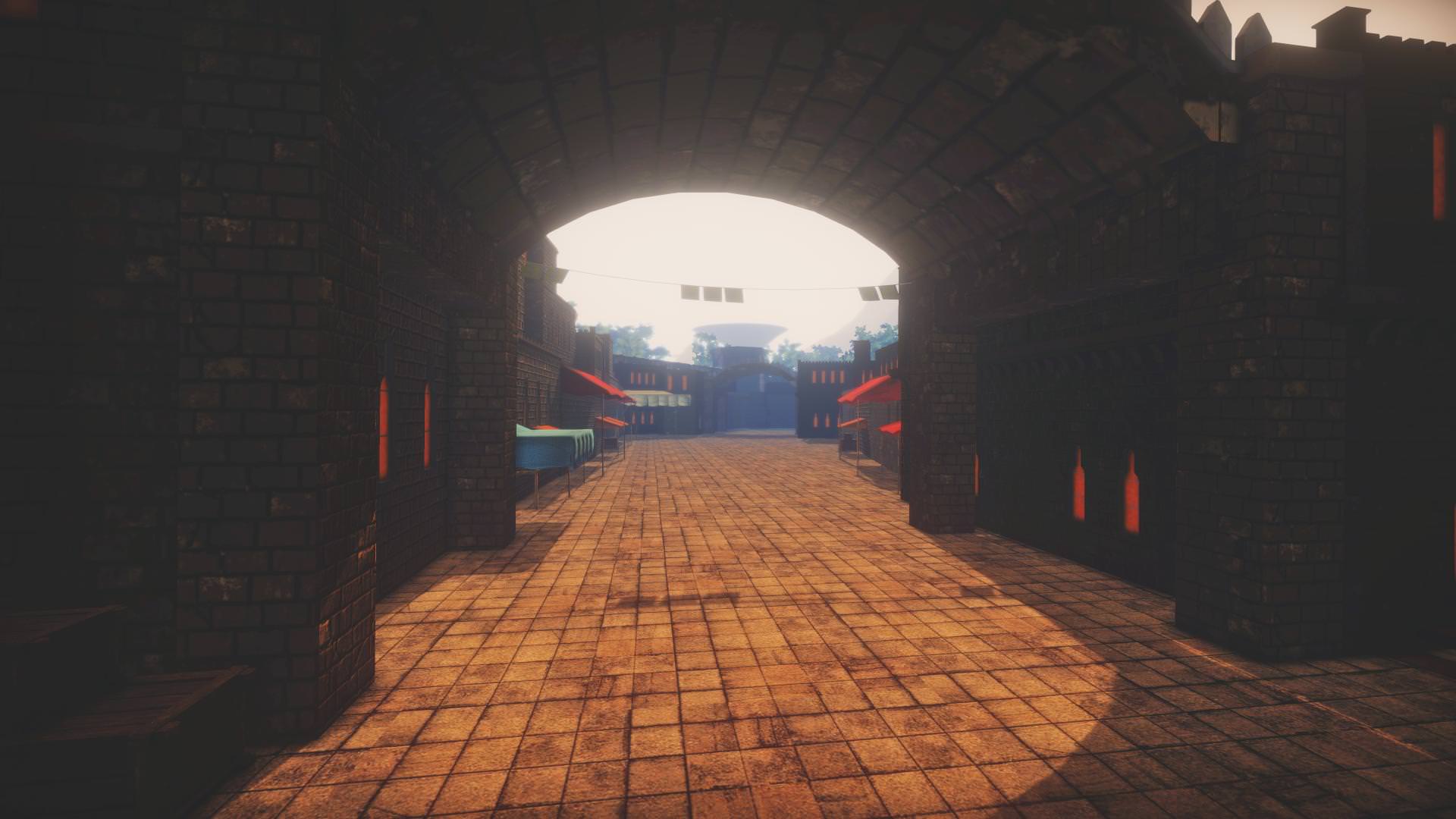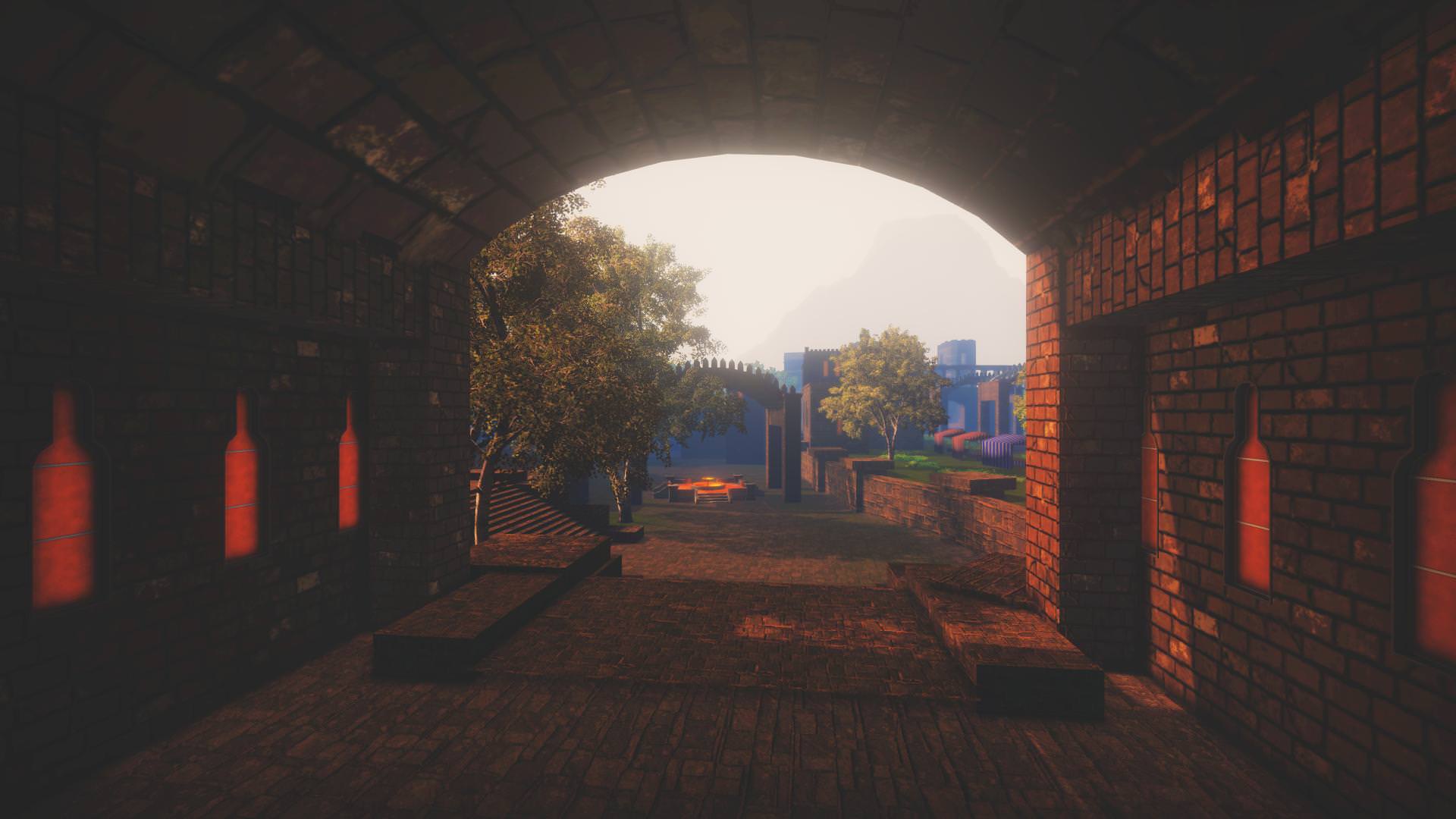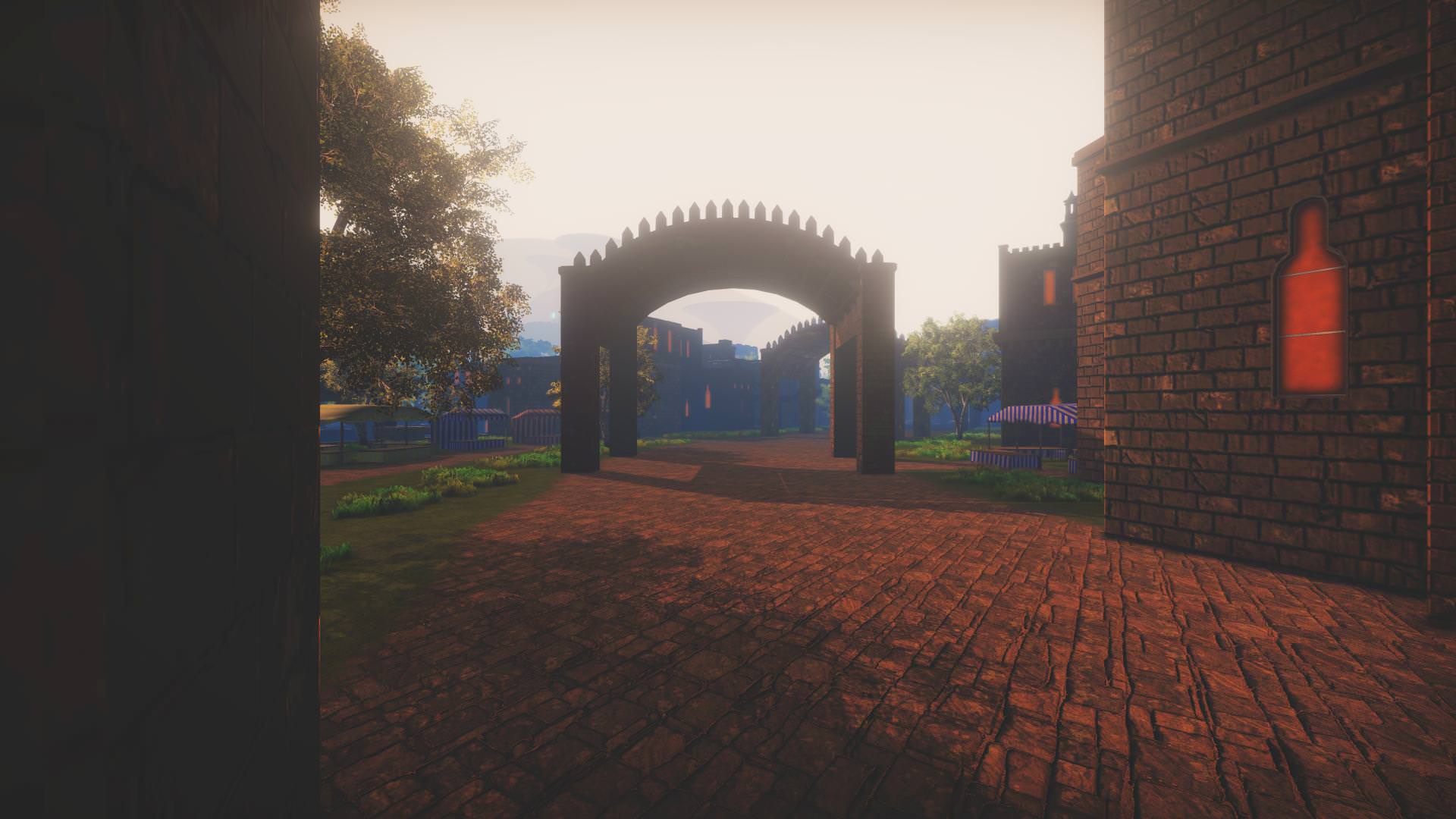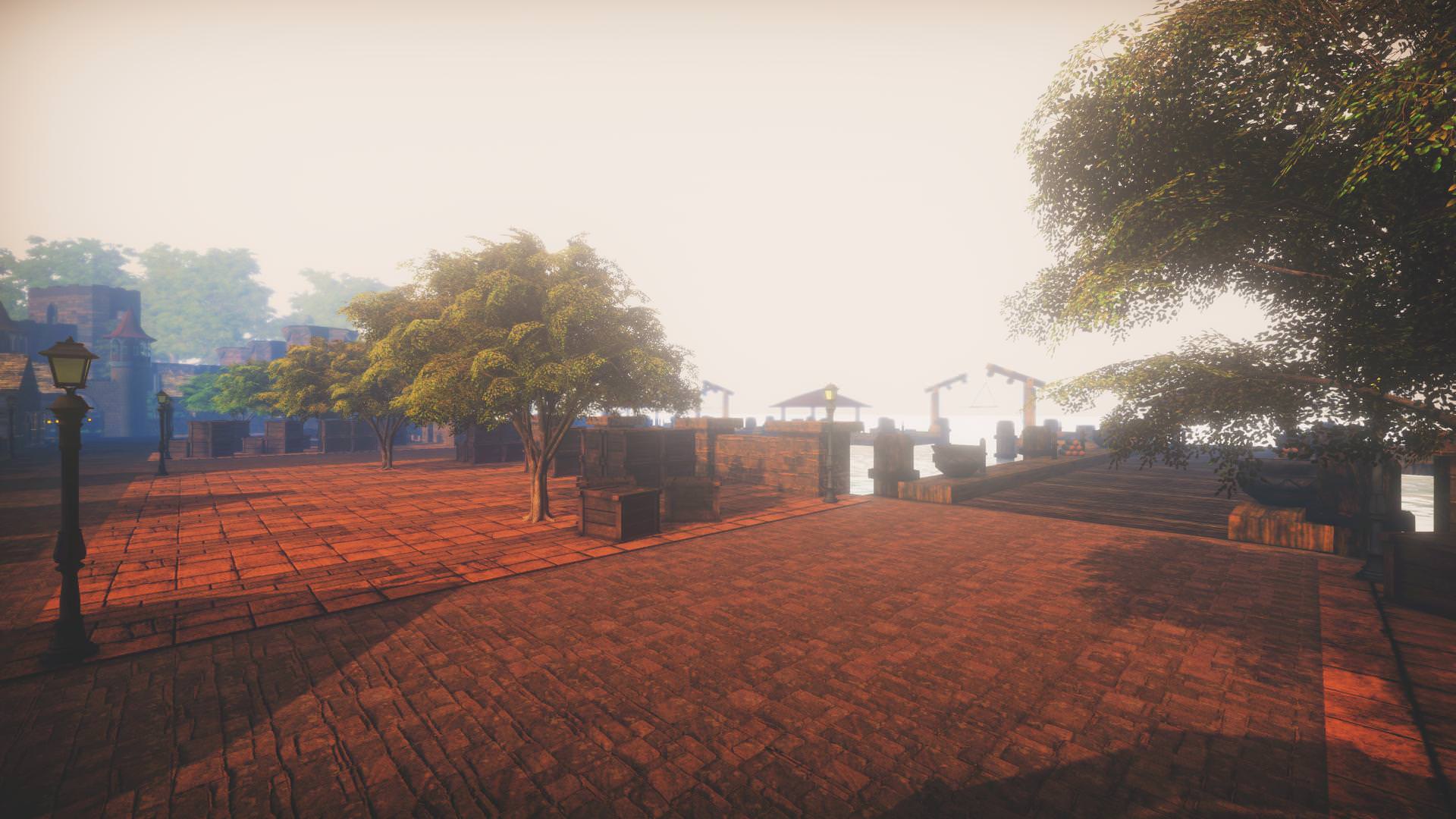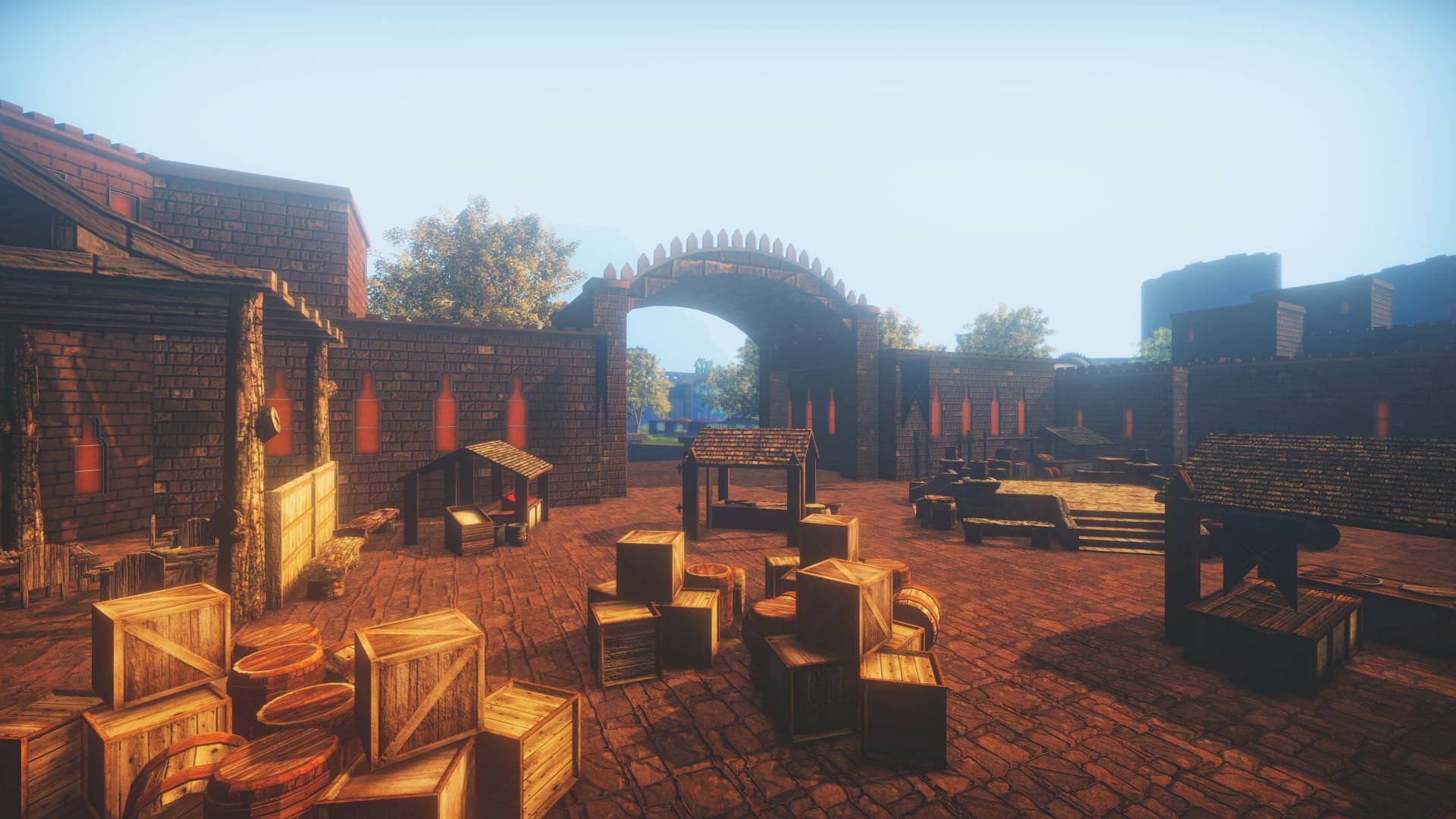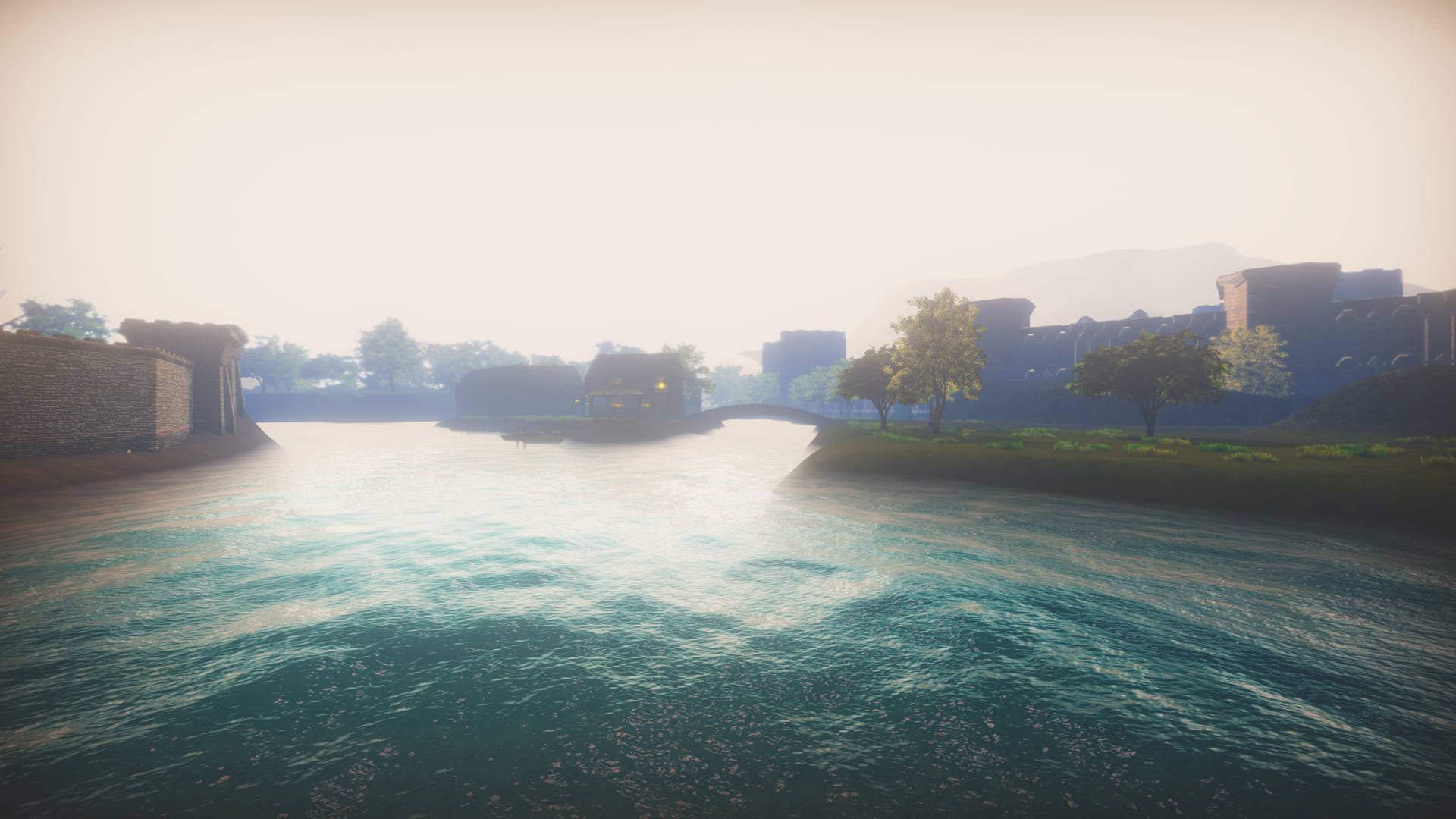 Thank you kindly for checking in to our Winter update, we hope you enjoyed the progress we made so far, and we hope you stick with us till the next update post. Thank you for your continued support!
See you next time!