With a new year well under way (almost half-way!) and zero updates since 2016, I thought it was time for an update.
2017 was a great year for Alpha Rising, many core features were added (see below), most important of which was Save and Load. Being a big complicated game where almost everything can change/move/be destroyed/picked up/killed, Save/Load was always going to be a big job for a single developer to tackle, and so it transpired. From July 2017 until today (with a long break from November 2017 until April 2018), saving and loading is primarily what I have been working on. The good news is I am almost done, almost. I just need to finish the code that handles loading the state of previously visited scenes (so things remain the way you left them). Following this I'm planning to release another public alpha, possibly within the next month. Til then, ciao. -- gavor
New Features (since Nov 2016)
Chat bubbles!
Running
Basic party management
Toolbar
Can put items on top of things when dragging
Added a default "body" armour so avatars don't HAVE to be wearing something
Several new levels
Basic dialogue system (only implemented on a handful of NPCs)
So many AI improvements
Dev console
Saves state of the player, party and previous scenes when moving from one scene (level) to the next
Added medikits for healing
Objects can be destroyed and turn into debris
Saving and Loading
Bug fixes...god, just so many bug fixes
Removed GIMMS for balancing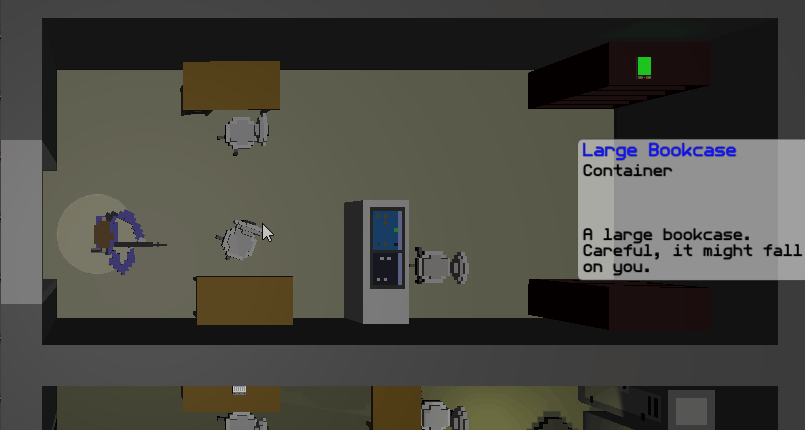 And finally, a tiny video that highlights the dangers of travelling with party members who are idiots.