Boss 101 Warp Gates

Did you know warp gates are how the bosses (and you) get around in Boss 101? Well, it's true! One of your missions is to shut down all the warp gates leading to Earth. I guess we should clarify, you're not shutting them down exactly, you're taking control of them.

Active Boss Warp Gate in the background



That is correct! Once you defeat a level boss you and your team of scientists come in and reprogram the gate for YOUR OWN USE! This means you can now use it as often as you like. Come back to the same world and look for things the bosses left behind. Sure, you can continue on with the battle against the bosses but maybe if you spend a little time cleaning up the mess they left you can learn more about what happened and perhaps get a little bonus reward for your troubles.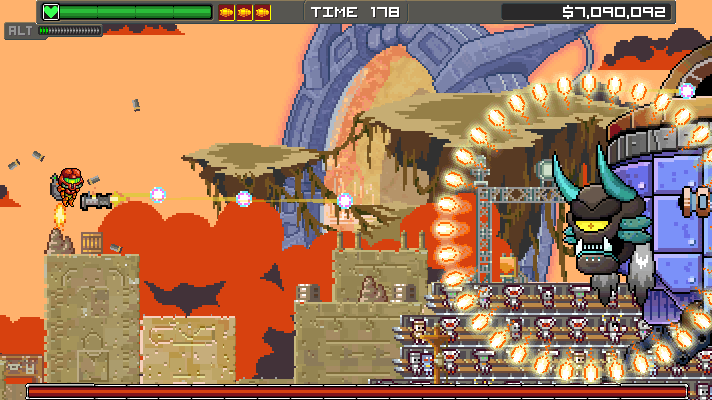 Gameplay ideas

We wanted to bring you as much story and gameplay as possible. One of the things we are doing is giving you rewards and reasons for replaying levels. One of them is the visual sight of seeing some of the before/after boss life but another is certain surprises will only arrive AFTER the main boss is gone. Ideally you come on back when you want and at whatever power level you prefer. We are encouraging it sure but you can always play as you like. Either way – the basic story stays intact.

Giving you fun things to find and discover is one of the most fun things we do. There is a lot of discussion about what things will make the most impact and sense as well as give you the player the biggest bang for your buck. Our goal is always to keep you entertained!

Check out some sweet shots of the boss gate active and the transformed gate you control. Care to guess which is which? HAAAAAAAAAAAA!!

Before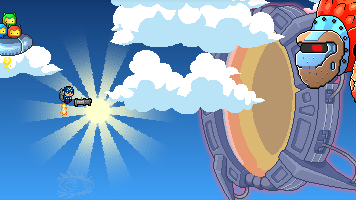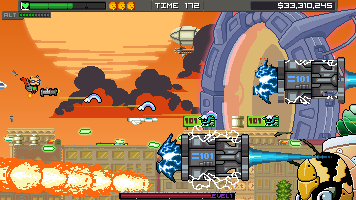 After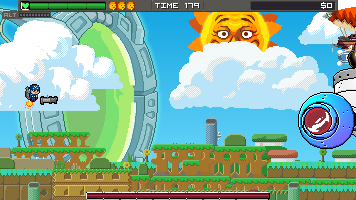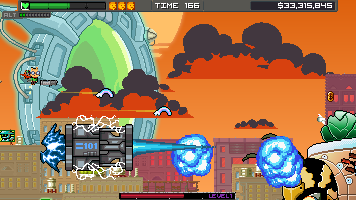 Cosmic Clicks Endless Boss mode

We mentioned this before but the Cosmic Clicks ships makes and appearance in Boss 101 with ROB in command no less. In between boss battles you will jump to warp to meet up with ROB for a score assessment and some breathing room. While you are there you are free to fly around next to the ship and set off some fireworks to celebrate your victory. You heard me correct. Check out that screenshot! You can trigger fireworks! YES!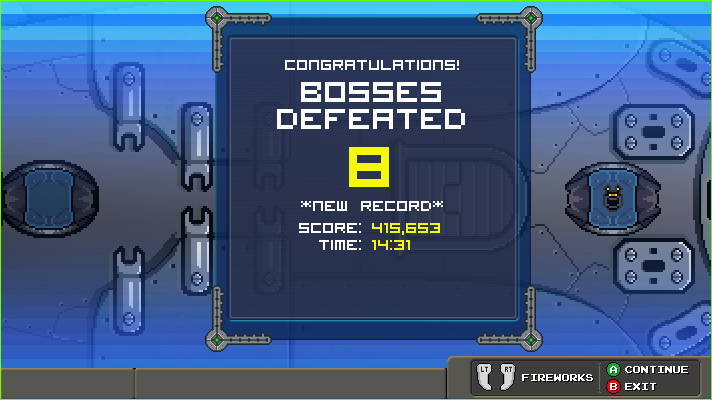 Thank you again for stopping by and remember to live your dreams!

Best,

-Tim