Welcome back to today's Boss 101 update! Today we are discussing the evolution of our Endless Boss mode. Specifically the interface you are using.

Endless Boss Mode
This is a feature in the game were you are tackling boss after boss with no break. In the normal game you return to your command center for a recharge, to buy new weapons and equipment and then head out again. During Endless Boss it's just you and your first loadout against as many bosses as you can manage. There are some cool in game rewards associate with it also but we are going to save that discussion for a later day. For now, we are a talking about the user interface.

Launch Area
We knew we would need a staging area the player started from. The first idea was to have sometime pretty straightforward. An interface and some buttons with the word "Go" or something like that. Sure, that worked but we already has a lot of cool ideas just sitting around the Command Center begging to be used.

One thing we noticed immediately was the Cosmic Clicks spaceship sitting on one of the decks. You pass the ship while you are moving around in the Command Center and the only reason it was placed there was as a nod to our earlier game Cosmic Clicks. Then the idea come "Hey, we need a launch area and we already have a rocket!".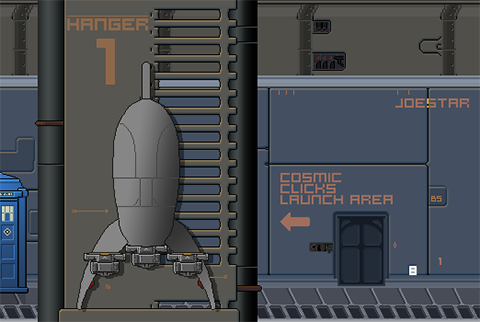 So the Endless Boss area basically turned into a Cosmic Clicks ship Launchpad. I think it's important to state here many things in Boss 101 are about a fun experience. For us, it seemed really cool to have an astronaut moment of riding up the side of a rocket to the loading deck for liftoff. For all this to happen we had to take the old click ship and upgrade it to a large version Boss 101 style.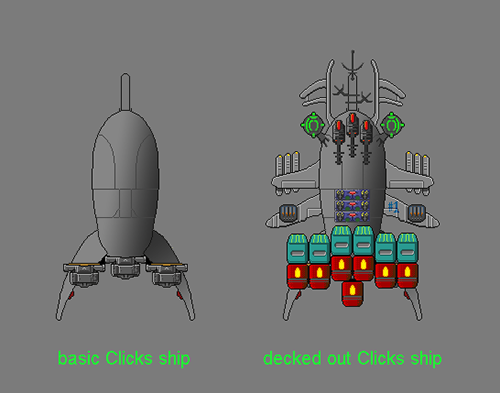 First thing was the layout of the room. This was pretty important to us for a couple reasons. One mindset was to use anything and everything we already had to make the interface work. The Make A Boss room had all the needed buttons with some slight modifications. We took that as a base layout and built the Endless Boss liftoff pad from that idea.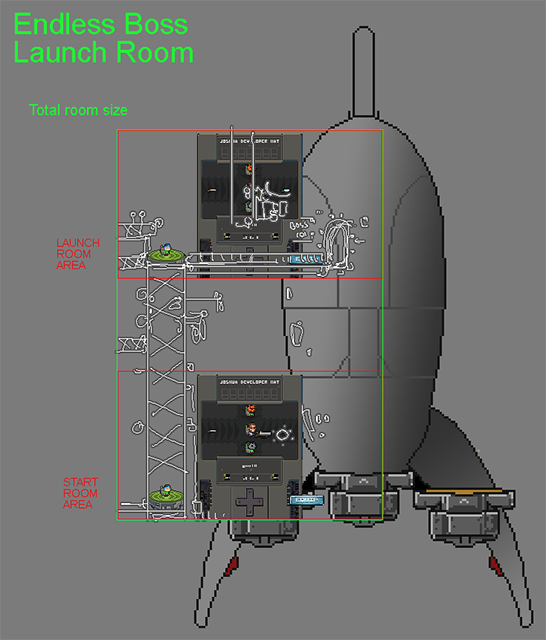 You can see in the image here we use the Make A Boss as a scale reference for the layout of the room. These are little things but they save SO much time when you can reuse your work intelligently. There is a lot of game logic working in your favor too. The Command Center was arguably built by the same people so you can imagine much shared tech in the various rooms.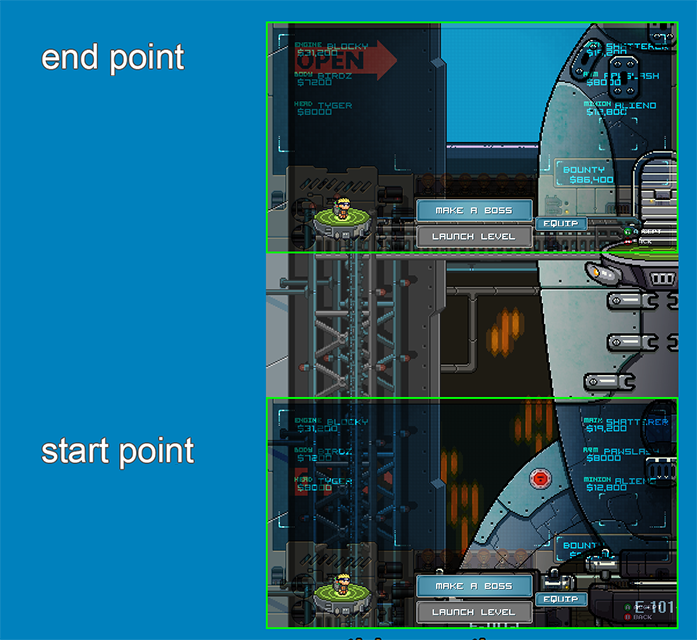 OK having the layout we proceed to hog in the details and create the game interface. Of course we add in all the expected blinking lights and various animations inside the engine itself.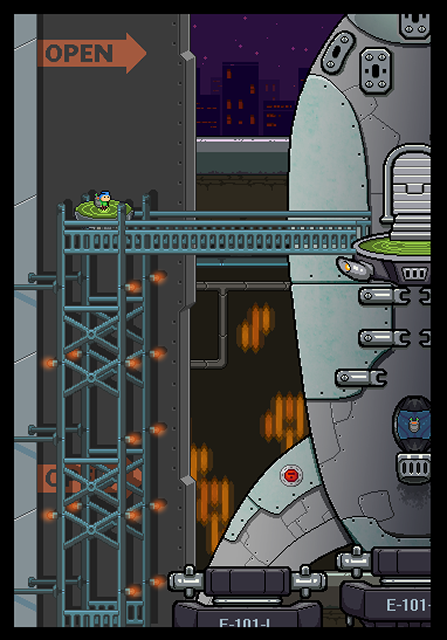 The real magic though is when YOU play the game and get to experience it yourself. We have a few more surprises in store for you with the Clicks ship in the Endless Boss mode but those are for another day. Stay tuned and we will return!

ScreenShot Saturday
Sometimes the guys just hang out for a lunch break. It's rumored they even do a cappella songs!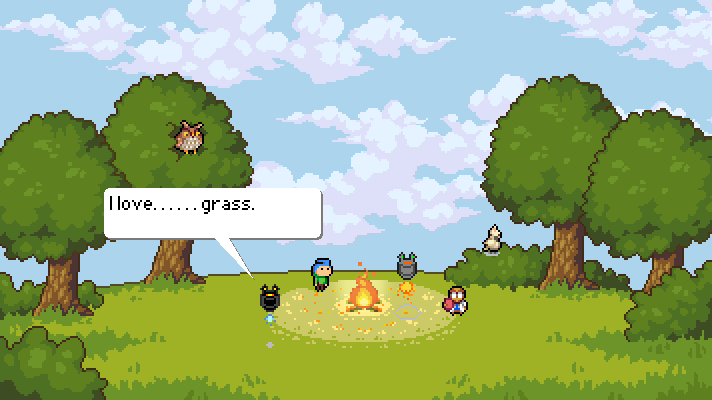 Thank you again and talk with you soon!

Remember to live your dreams!

-Tim