Welcome back to this week's AWESOME Boss 101 Update!

Today we are talking about character dress up – specifically HATS! YEAH BUDDY! Who doesn't want cool lids to go into battle with? Valve sure thinks you want them in Team Fortress 2 and we are giving them to you in Boss 101.

For a long time we had hats in the game as buffs to your powers. Extra health, extra firepower, etc. Some hats were especially good against certain types of bosses and others gave you money bonuses depending on what you were attacking. All good things. What was missing though was that last little touch to make the hat special.

Well, along came an idea while we were working on another system to add various abilities for hats, ammunition and bosses. We call it the "alt" system and what it does is allow is to specify replacing one thing for another. We can also use the alt system to allow things a bullet to doing more or less damage on certain types of bosses. The best part is we can use the system to replace one sprite for another.

It wasn't a far stretch from there to make the leap of replacing the player's machine gun bullets with special bullets related to the hat you are wearing. This was an easy change requiring some additional art but we believe it's WELL worth it. To date we have over 200 hats in the game and NEARLY EVERY SINGLE ONE has its own custom bullet to add that much more flavor. Check it out.

Here you have the Hat Store with all the lids you will need!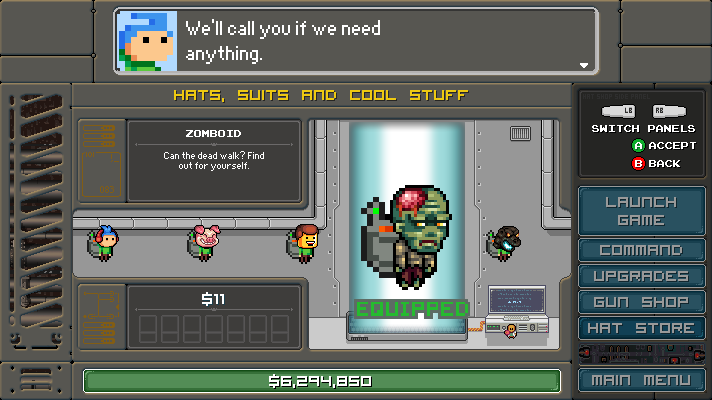 And now the Zombie hat in battle – TOSSING BRAINS!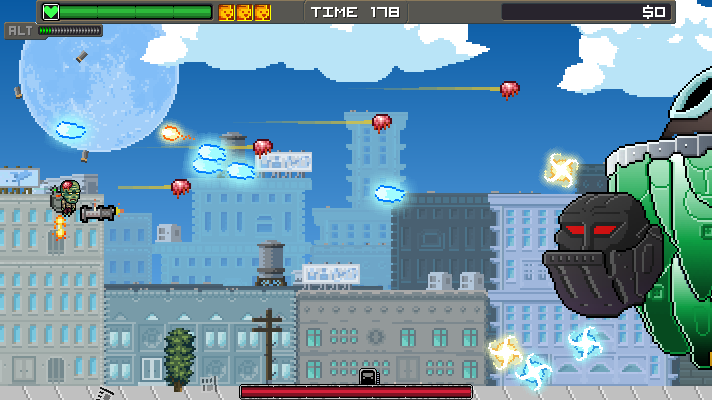 And a guitar hat – BLASTING NOTES!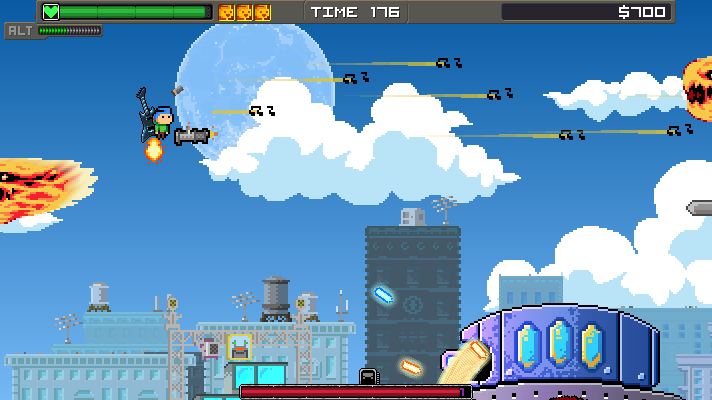 And Major Mayhem – THROWING SHIELDS!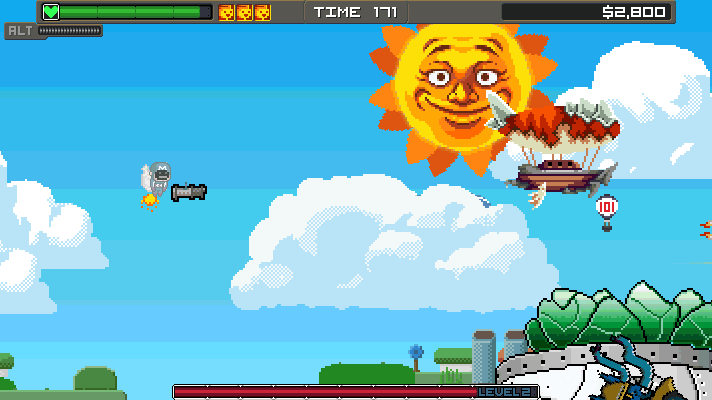 Indie Game Riots – Indie Revolution 2015

First off a HUGE, huge thanks to Josh and the guys at Indie Games Riot for having us at the IRX15. It was awesome giving a talk last Friday and then hanging around with other devs throughout the weekend. Learned a terrific amount from all the talks and just chatting.

Second – we're so happy to announce Boss 101 won the Most Revolutionary Game this year. It really came as a surprise and it is very humbling to have Boss 101 acknowledge in such a great light. Thank you to everyone who has been checking in on us and rooting for us. It means everything.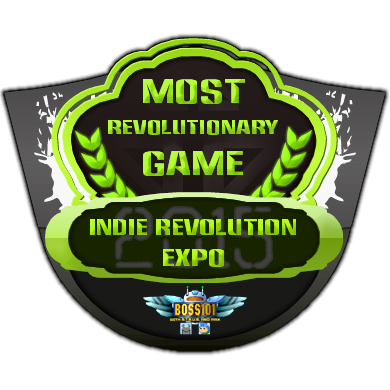 Please remember to always live your dreams as they do come true. BELIEVE IT!

-Tim