Hello and welcome to this week's dev blog for Boss 101!
The main focus for us was polishing up some of the alternate game modes for the game. As you may or may not know the web version of the game was mostly a shoot 'em up from level to level. You old goals were mostly blast away and just dodge boss attacks. Well, this time around you are going to have some other goals during the round. One of them will be to help transport some baby robo AI's safely into space (and hopefully keep them from getting blasted).
Check out the prelim phase where we have the basic AI for the baby robo ship. It lags a little as it follows around so you are going to have to be careful when your juking around. Any missiles that miss you might hit it!
Jeebus - looking at this now it reminds me more of a cowboy hat than anything else! HAHAHAH
For this we just wanted the base movement in, there will be more variations and tunes. For instance bigger or slower robo ships to make the challenge varied.
Then we move into the pass on the visuals. Funny story. I was explaining this idea about little baby robots following you around and crying if they got hit by missiles or too far away from the player. Both our engineer and one of the pixel artists said the same thing at the same time "Oh yeah, that's like Yoshi's Island." HAHAHAH. What's funny is I totally skipped Yoshi's island but went back to it after they mentioned. I have to say it did make me laugh to see the babies crying and floating around.
So now we have this.. our Baby Robos cruising around. See? No danger and they are chill!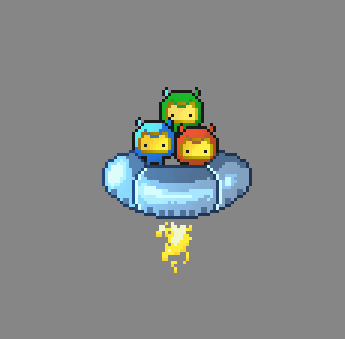 The Baby Robos in danger. Well, we knew it couldn't last long. Now they are upset.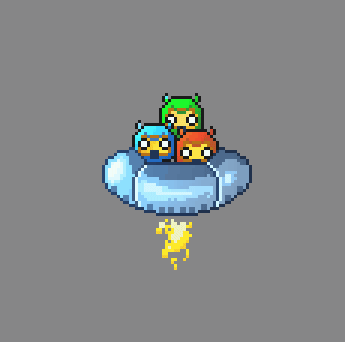 Then it looks like this in the game. Again - more to come and this was an early go at the idea.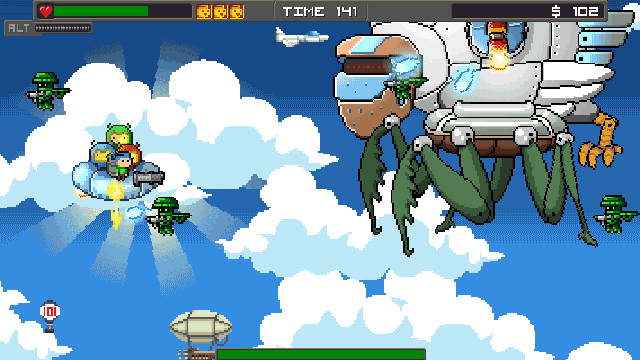 Mostly the thought here is to add humor to any moment in the game. That's not to say every single second is a slapstick comedy fest but for the most part - we want to entertain with our humor.
Some of the other things we're working on are the boss's weapons - we have a fire breath back weapon that will put a blast of flame on any attached boss head...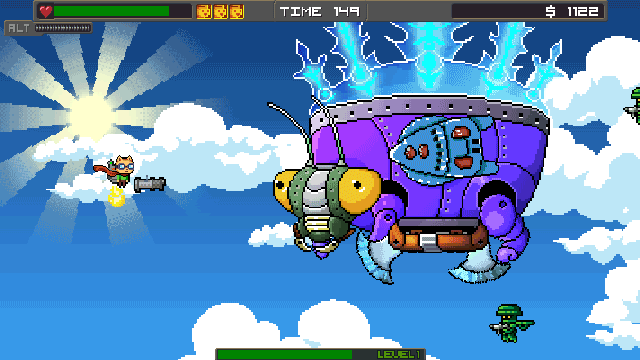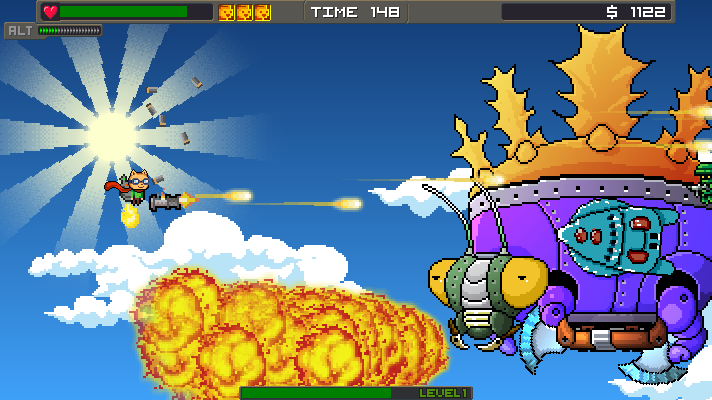 It's freaking Godzilla breath for everyone!
Last - we have some minor twizzles that we thinks are just fun things. Each time you fire up the game you might load a different environment for your title screen... like this..
Nightime at the foundation...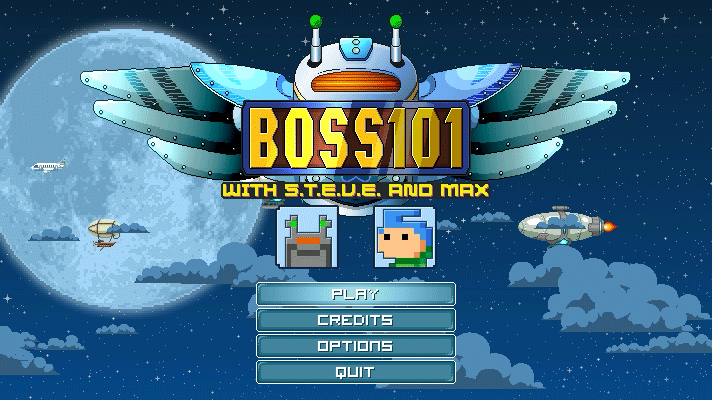 Rainy days...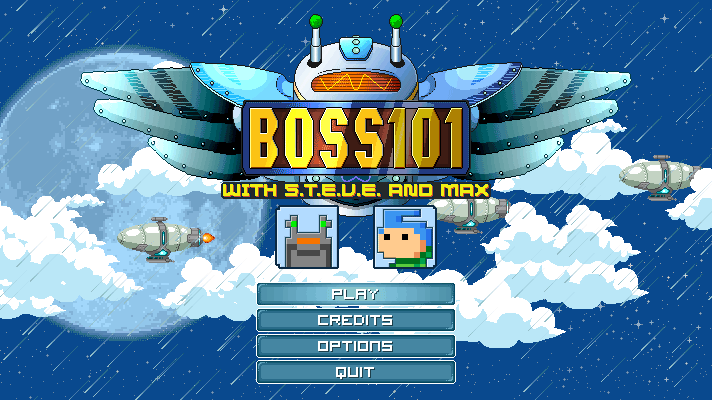 Sunset...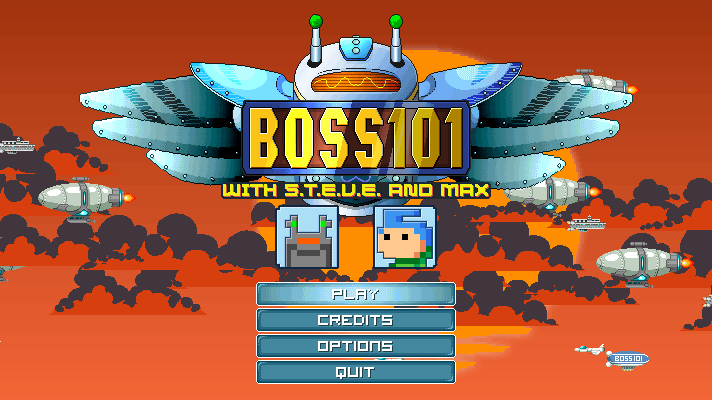 So there you go - a small peek at the work we're doing behind the scenes. Our Greenlight video is coming along so stay tuned for the latest. In the meantime you can check out our main site or other links for up to date news!
Thank you for checking out the game and remember to live your dreams!
-Tim