Si it wasn't the end of the world after all. And I who had bought canned food for the occasion, oh well, so I didn't have an excuse playing video games the 21st December after all. But rejoice! The development has not seized, it was just the updates that were forgotten (sorry 'bout that). What what of the new screenshots you may ask? They are at the images section, but if you prefer to see them in a news post; here you go (for a better experience, read the following sections in a British gentlemanish voice):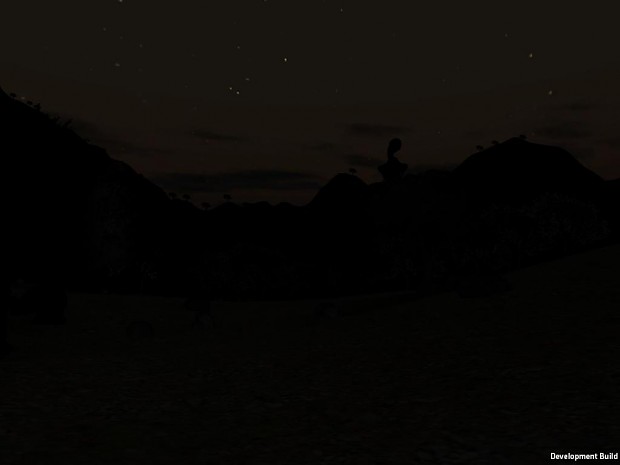 Is there something in the background? What can it possible be?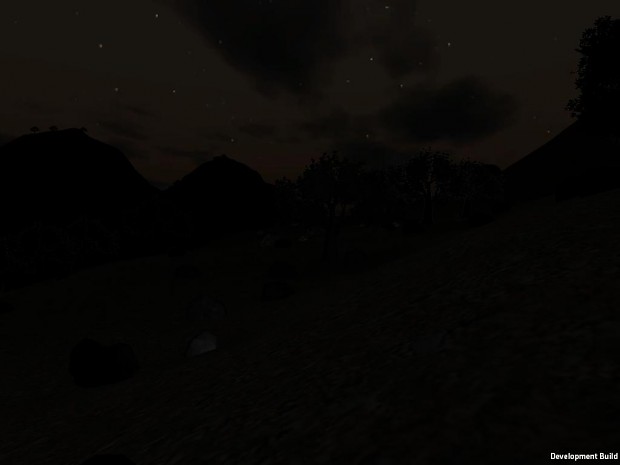 As you may have all ready observed, the lighting is much darker, the atmosphere wasn't creepy enough in the previous snapshots.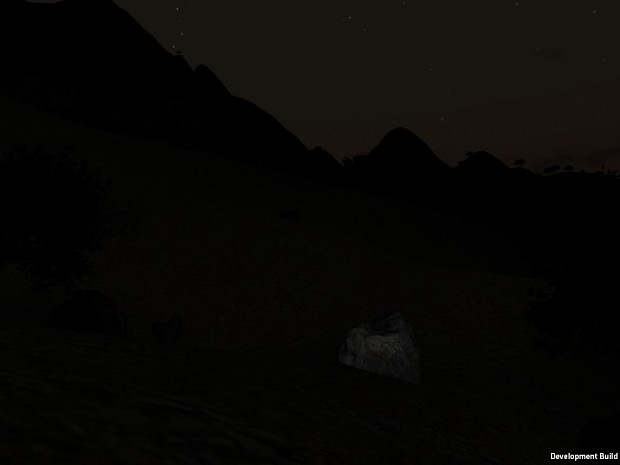 Is that? Yes it is! It's definitely a medium sized rock.
As you may have guessed all ready, the atmosphere is much darker, black fog is added to amplify that. And there is a dark figure in the background watching your every action. Foliage is also added!