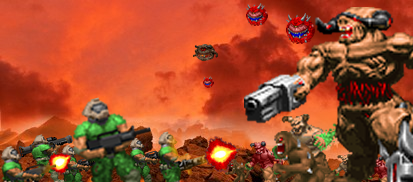 2013: A Brutal Odyssey - It Begins!
First, I want to thank everyone who voted for Brutal Doom as MOTY. Brutal Doom reached the 9th position on users choice, and also received a Director's Choice award.
Who would ever think that even 19 years later, Doom would still be alive, and having mods that would able to fight against much more modern mods made for a thousand times more advanced engines?
Second, I want to talk about Brutal Doom's future.
In 2013, Brutal Doom will finally reach the final 1.0 version. In no way this means that Brutal Doom's development will stop. I will start working on expansion packs. There will be at least 3 confirmed expansion packs, like new arsenals, new campaigns, and more. The Ultimate Brutal Arsenal may see the light yet this year, but other expansions are going to take much more time. Just be patient, and keep in my mind that I do everything alone, and I still have personal life, job, and other stuff to worry about. So, please, stop asking for a new build of the Arsenal Expansion. I will release it when it's done.
The 0.18 version of Brutal Doom will be the last test version before the 1.0, and I will release it in the first days of February. You can expect many new good stuff. Since there's going to be some behavior changes in the monsters, I decided to not work in the Arsenal Expansion for now, and wait until v18 gets released.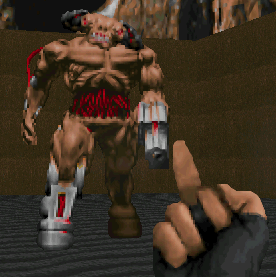 Flipping off the Cyberdemon? You better have a gun big enough to match up that ego.
Third, I want to tell you about my other projects. Did you ever played Strife? Strife was the last commercial game made for the Doom engine, and I decided to brutalize it. It's a side project just like HeXen, so expect slow progress on it. But, you can already download a very functional beta. See trailer and download here.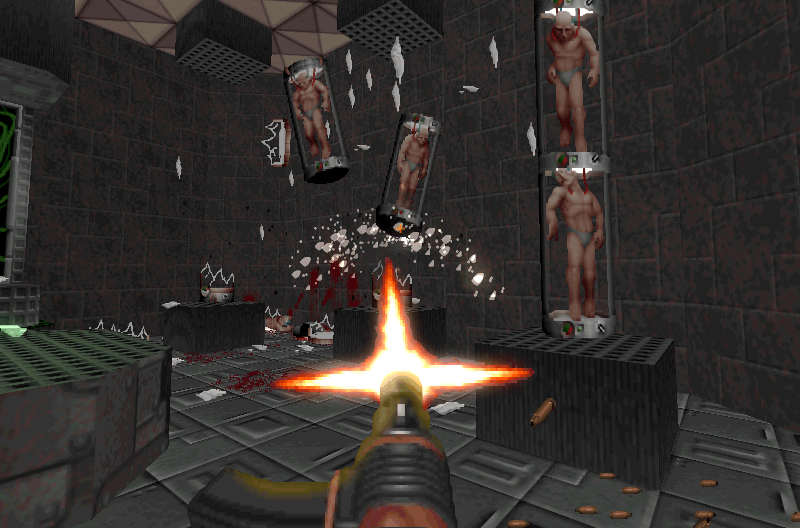 Destroy everything and spread the chaos among the Order's war machine.
Almost everything can be destroyed, and now, wooden barrels, pots, and bushes may drop ammo, health and gold.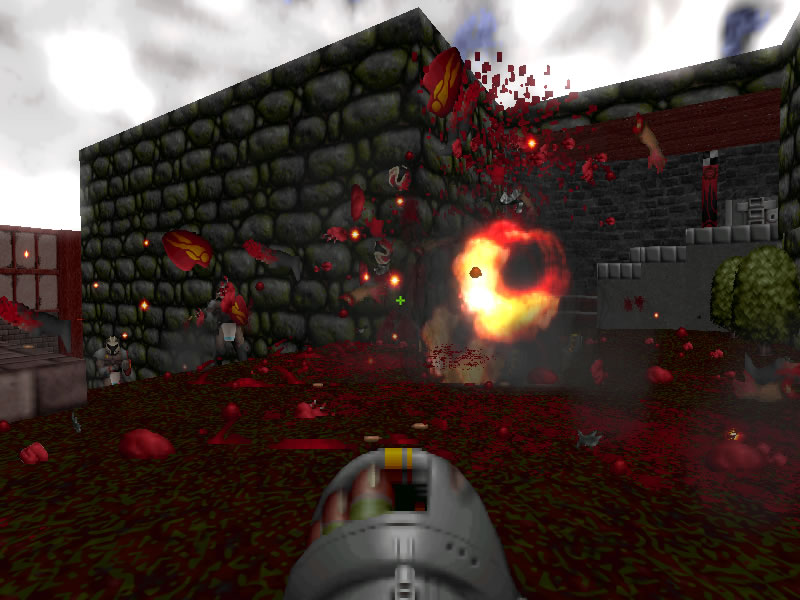 Lu-Lu-Lu-Lu-Ludicrous Gibs!
I wish everyone have a Happy Brutal 2013!