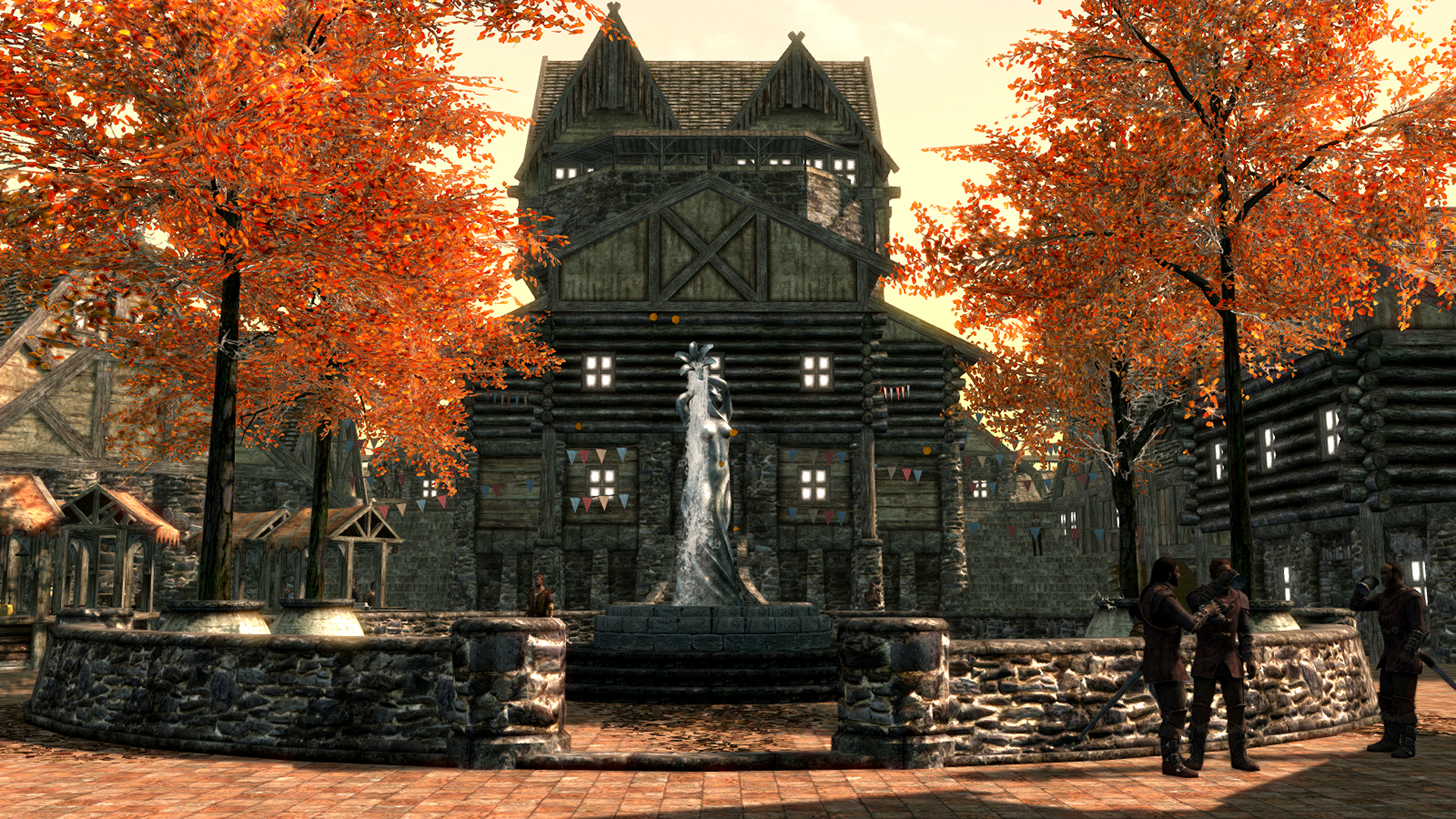 And here we are at the final week of our 2012 Winter Update!
Along the new screens we've released so far for our Winter Update, we have 6 new screenshots today for you all. The 6 new screens feature the following;
-The Great Valley
-The town of Hearthlake
-Combat featuring the Ethisian Steel Warhammer
-A Dwarven Ruin in the Wasteland
-Elven Ruin Interior
-The City of Rilekarth
Along side the new screens, we have our 2nd podcast! We go a bit deeper into the world of Ethas, talking about our companions, locations, and story. We also announce the date for our first trailer, so keep an eye out for that.
And finally, we have new music. This ambient track, titled "Reachwind", is named for the Reachwind Pass in Ethas, which connects the Great Valley of Virardan, and the Plains of Sorrow in Arelia. The piece combines the majestic views of the Great Valley with the solemn undertones of the war-torn Plains of Sorrow.

On February 7th, the one year anniversary of the Creation Kit, we'll be releasing our first trailer. We can't wait to show you the first in-game footage of Ethas, and are pretty excited for it. Make sure you keep an eye out for the trailer!
We hope you enjoyed the 2012 Winter Update, and as always, look back for more information in the future!