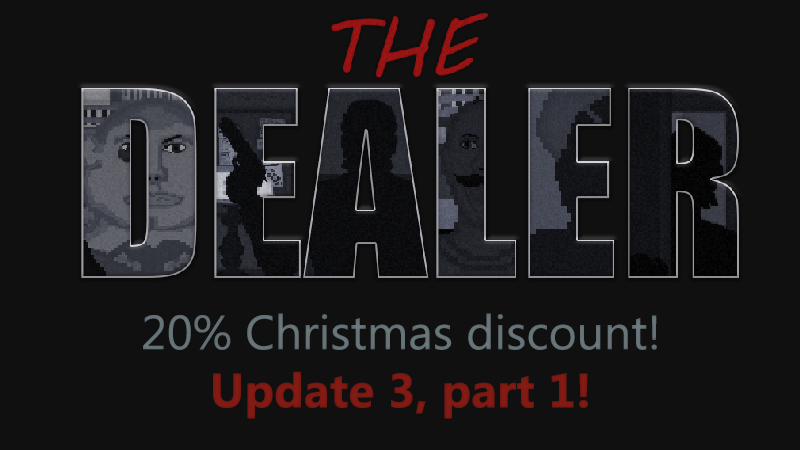 Hey, guys! 20% Christmas discount and Update 3, part 1 are available now! Check it out!
I'm currently working on a massive Update 3 which will include a lot changes and new content, and will be released when it's ready. Part 1 includes mostly visual touch-ups which I felt were important for overall presentation, particularly:
- Fonts in Main Menu, Reference Book and Notes UI are replaced with high resolution versions. Initially I was going for more pixelated look of some UI text, but I felt it didn't work and it just bugged me all the time, so new fonts should be more fitting to the game and pleasing to the eye.
- 'Ponvision' logo and text under buttons on TV UI are replaced with high resolution versions.
- "Motivational" poster in player's appartment is replaced with a higher resolution version.
- New street poster in Survival Mode.
- Main Menu frame is removed.
- Different small fixes here and there.
Some of those changes can be noticed on these new screenshots: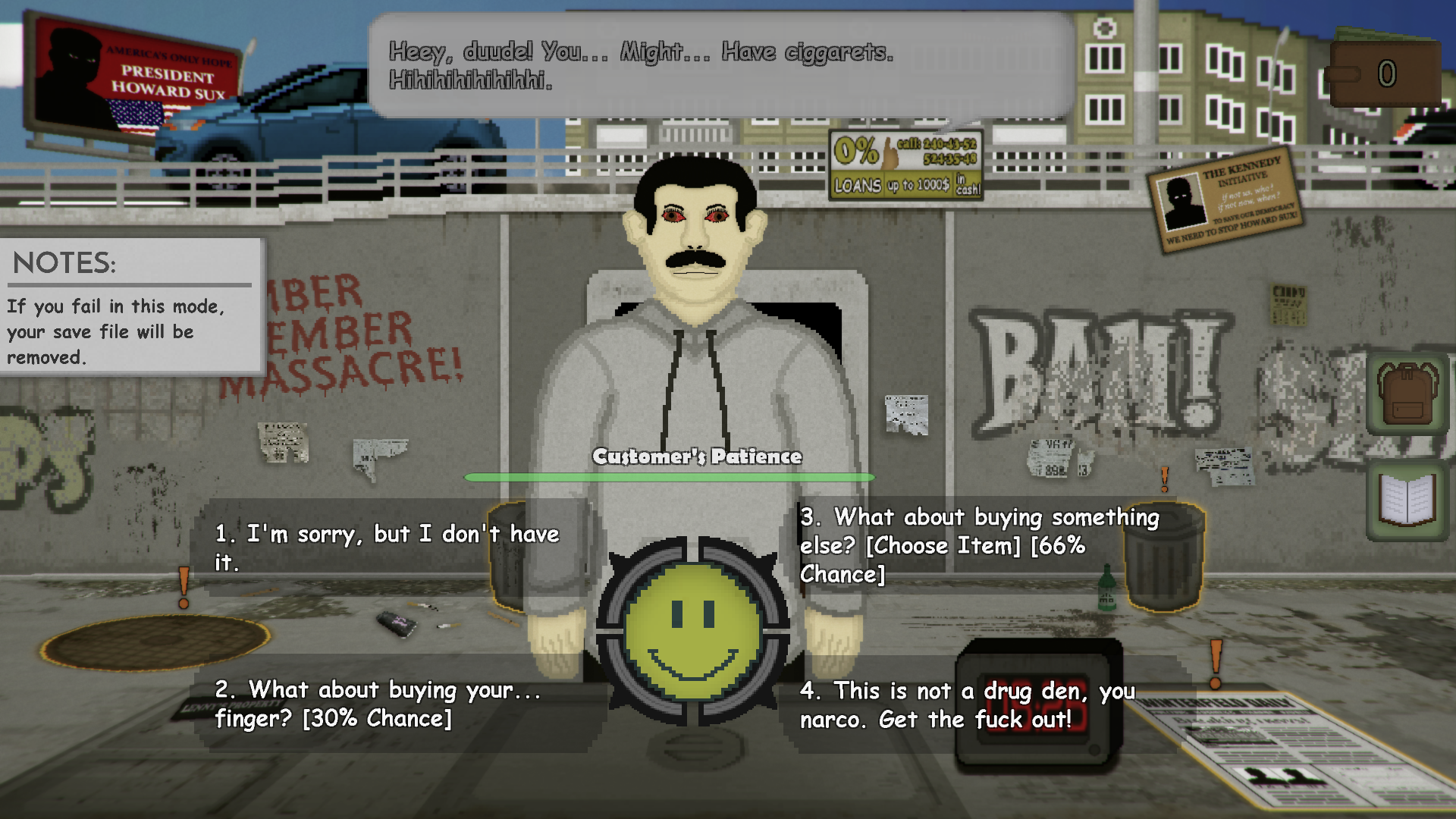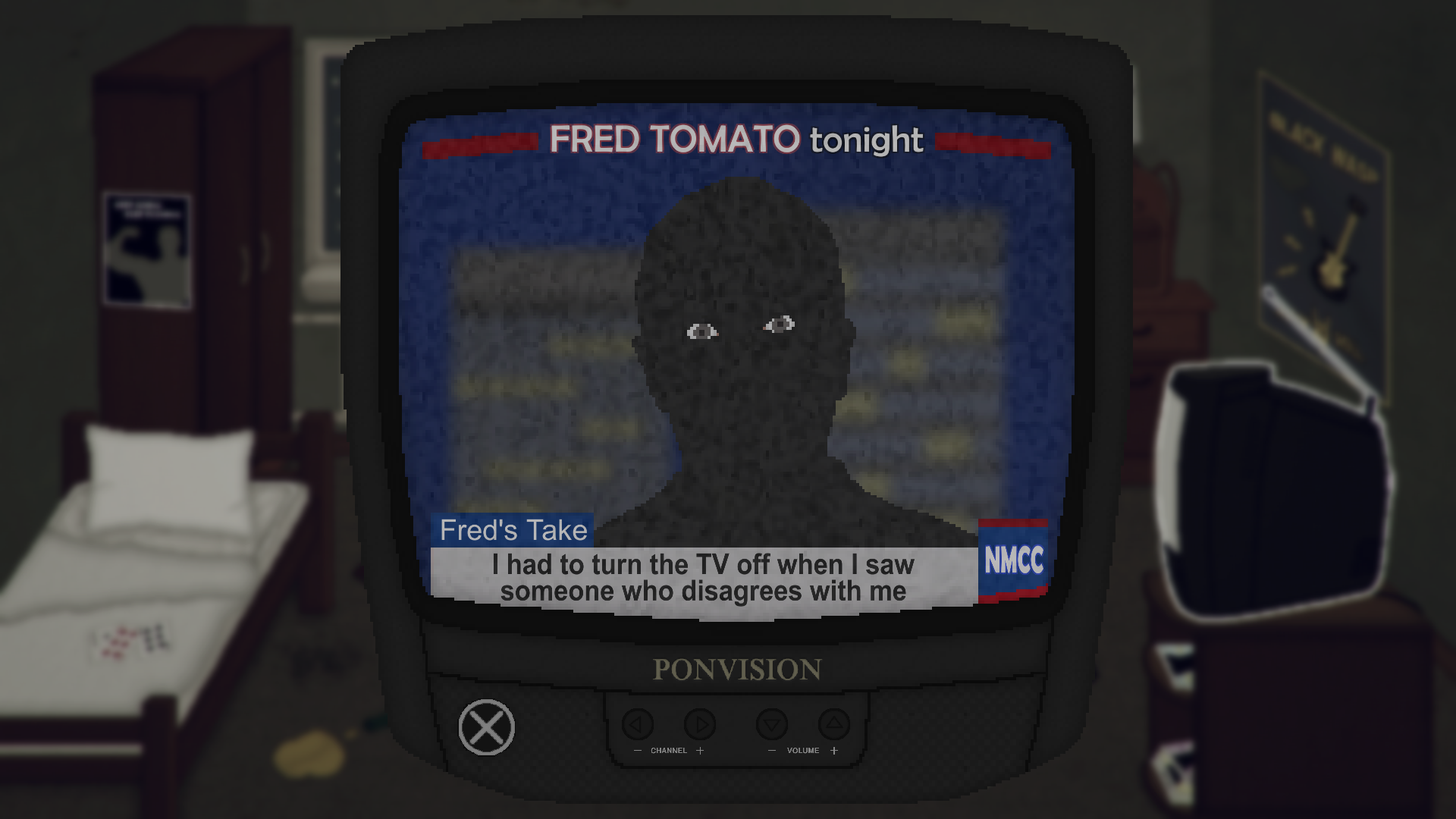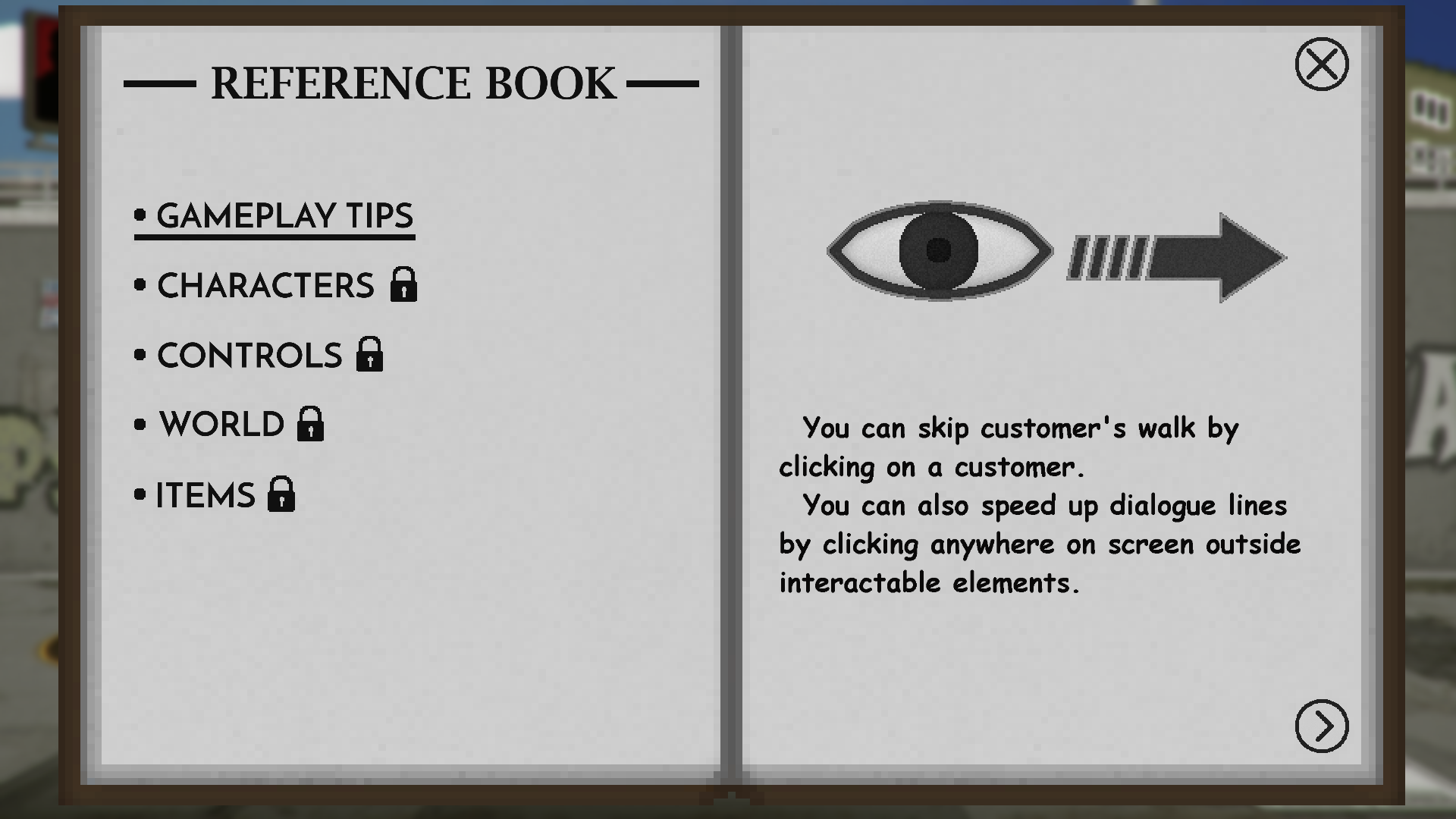 Full version of Update 3 will include:
- New opening in Story Mode.
- Overhauled Tutorial.
- Extended gameplay.
- Separate inventory slot or two for quest items.
- Visual and audio improvements.
- New clothes and character details.
- New items.
- Extended dialogue lines.
- Improved UI.
- Different fixes here and there.
and more.

Stay tuned and I hope you'll enjoy your first stay in Winterfield!