Yuri's superweapons has been replaced in 2 game modes:
In 'Clear Mind' mind-control weapons are disabled.
In 'Anti-Theft' engineers, spies and mind-control units are disabled.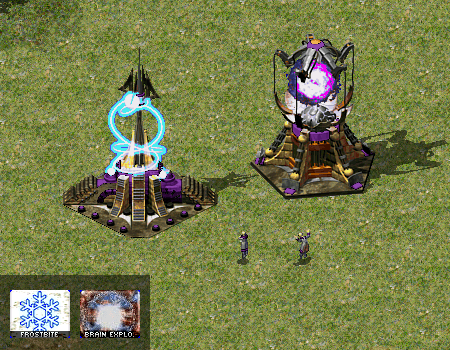 Frostbite = Instantly freeze to death the infantry.
Brain Explosion = Like Psychic Dominator but without mind control. The explosion kills units and destroys buildings too.
Yuri Prime is RA2 style and use Psychic Waves weapon.
Credits:
Frostbite - Cameo: Own
Brain Explosion - Cameo: Speeder / Mental Omega: Almost Perfect Yuri's Revenge 2.0 Resource Pack
Yuri Prime - Atomic Noodles