The 1st weekly update, like I promised.
2009/05/25
The first update.
In this update I will show you my group progress, etc what I've uploaded, new pics, videos, audio, news and now I will show you, what's the progress!
---
The first thing is the new pictures, check them out there's a couple of new Modern Warfare 2 photos,
---
The second thing is allot of Call of Duty games soundtracks (OST's). Features mostly Modern Warfare music, but also World at War and a Call of Duty 2 Theme.
---
The third, new video updates, today I've added the new Modern Warfare trailer and it looks awesome.
---
Also I've included video analysis of the first two Modern Warfare 2 Teaser Trailers and one Custom WaW trailer.
---
And the fourth, latest news updates.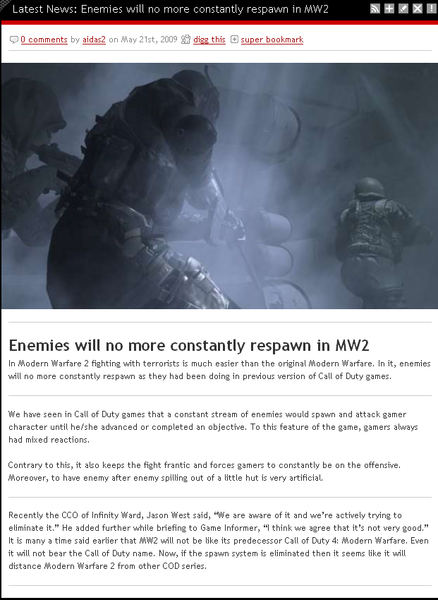 ---
Thanks for reading, hope you liked the 1st weekly update, feel free to ask, please comment about what do you think of this group, comment on the videos, pictures, and have a nice day and keep joining my group!

---
aidas2