Thank you for your visit! I'm Lee Yun-Seok, creator of YGGDRASIL STUDIO. The first magazine of the 『Discouraged Workers』to be written as of March 21, the 14th day from the start date of Steam Greenlight, March 7.
Steam Greenlight
We've prepared 『Discouraged Workers』 for Steam Greenlight since last February, paying the charge for registration and continuing to draft and revise the document on Greenlight. And finally it was officially released on March 7. In spite of 10% of the vote for 23 hours, it was crowded out of the latest registration list in a day and now, the vote is currently hovering at around 20%.

As there was a small drop in the percent of Yes, now it stays at 34%, which is higher than the average percent of the Top 50, 28%. Also the percent of No is 63%, which is better score than the average percent of the Top 50, 72%. The percent of the voter who chose Later is reported to be 3%.
Besides my effort, it will be highly appreciated if those who haven't voted yet participate in the vote, and also share it.
Summary of the news
As those who have already read the previous update may know, 『Discouraged Workers』 has renewed its highest record, by taking the second place in Popularity and third place in Popular Videos field at SlideDB.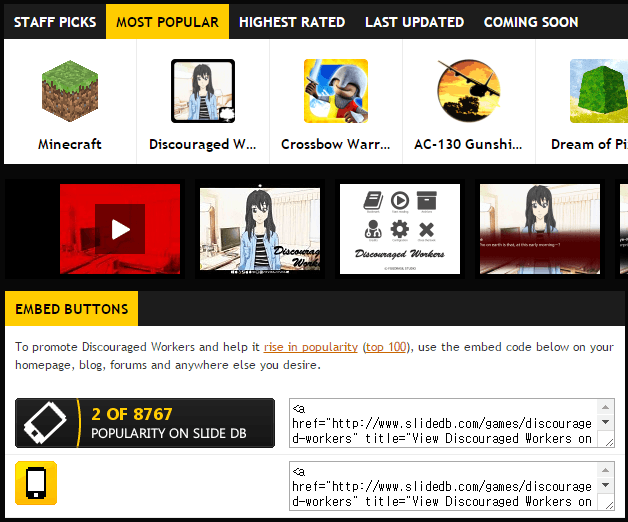 Hungryapp, one of the most famous mobile game communities in Korea, released an article about the game on March 10. The article was picked as one of the NAVER-most powerful korean web portal- Main Game section on March 11, and also listed on the NATE Main Game section on March 12. But frankly speaking, I didn't feel that good when it was picked on NAVER as I didn't like the tile.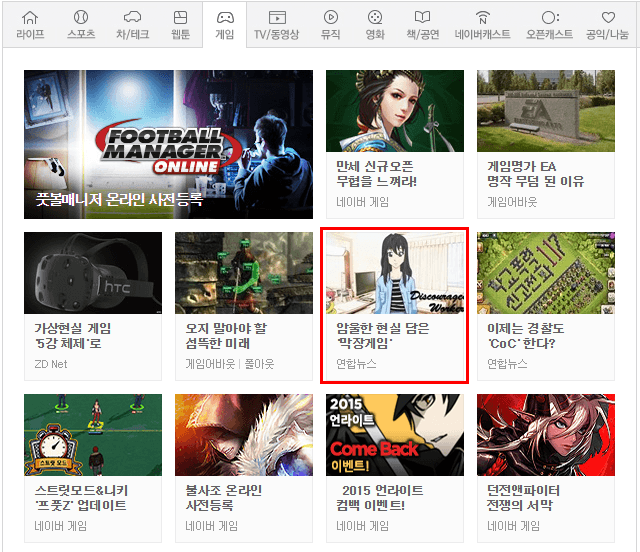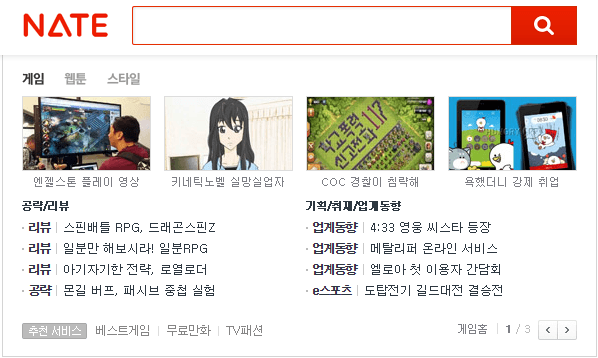 Gift
As those who have kept a beady eye on us may know, all the sprites that have been unveiled so far of the unofficial demo used on Steam Greenlight, Tumblbug, and IndieGoGo are going to change. We are currently co-producing with chibilis studio, and planning to move forward from Gift to CG, and then Sprites. It is the illustration of the first T-shirt for the supporter who donates more than $110. T-shirt is available in two different designs and the special words will be on it. Watermark is inserted to prevent any illegal use.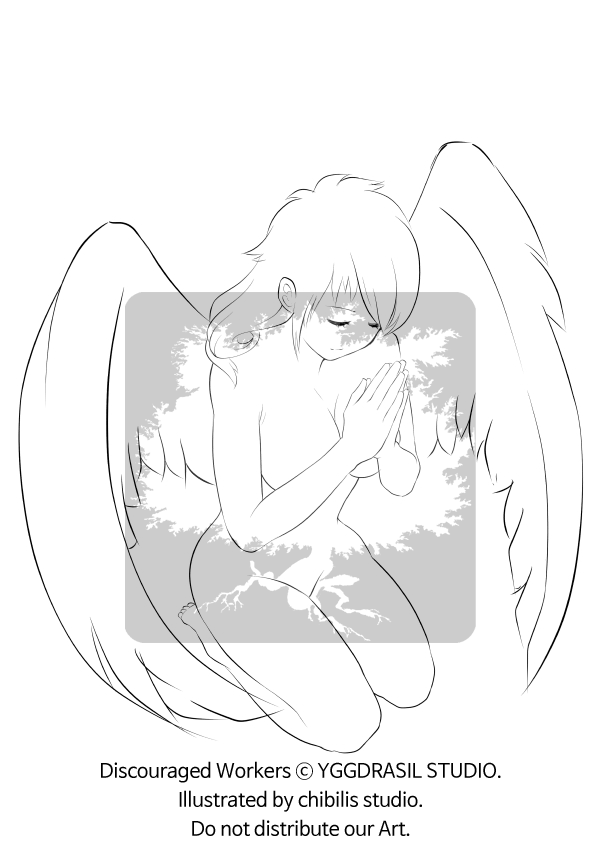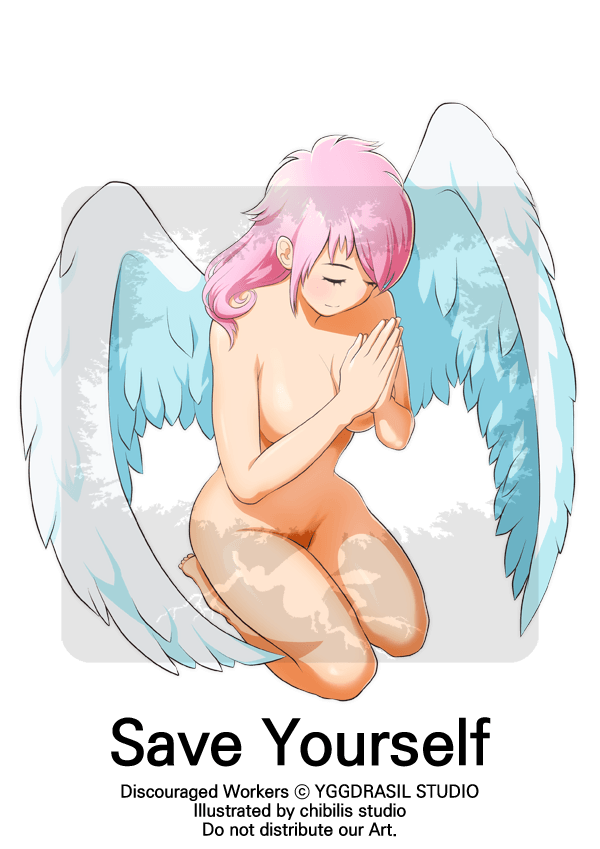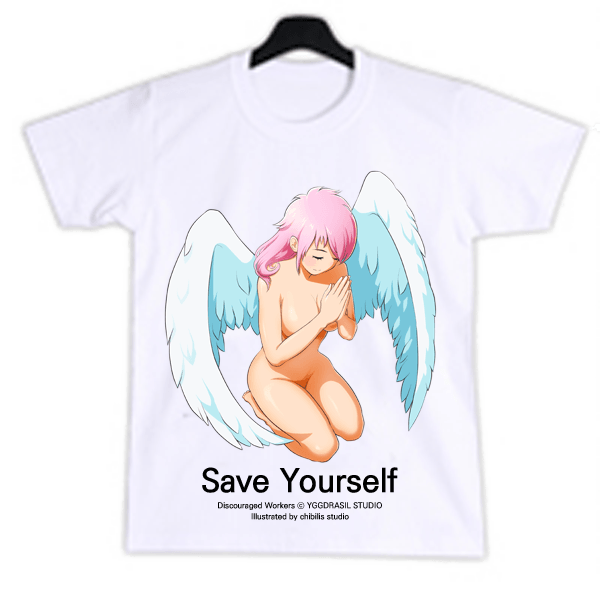 Appearing as a staff of a cell phone store and sometimes, a part-timer of a convenience store, the angel plays an important role by cluing Yun-Woo in on Ga-Yeon's whereabouts whenever he succeeds to obtain an object necessary to get to the ending. When meeting the angel first time in the game, the angel will be recorded just as an anonymous staff in the characters list of the Archives without any explanation. But once a certain object is found, an identity of the staff will be revealed with an explanation. This angel will also appear in Part II of the Project DW.
Does it make sense to look for Ga-Yeon in her first-person game?
Though 『Discouraged Workers』 is based on the first-person's point of view, generally Ga-Yeon, a player also will play as "Me" at the ending of the game according to the crossing timeline across Ga-Yeon's, Yun-Woo's, and Hye-Na's point of view one another. And when you play the game in Yun-Woo's point of view, you must obtain an object to find Ga-Yeon. Otherwise, you will see an early cut of the game with "Game Over".
Unlike general text adventure or visual novel, 『Discouraged Workers』 doesn't give a player options, since it is a Kinetic novel. Instead, it provides you with several objects so that you could get involved in the game and try to accomplish something to obtain the necessary information. What you have to do to obtain an "object" is just simply to point-and-click and then, utilize it to connect the scenario. Also by using it, you could find a "record" that you would never get if you simply "played" the game. It is visible, and also invisible. But don't worry – whenever you come to a situation that an object isaccessible or you have to collect it, a hint will be given to you through a tooltip.
Trading Cards
And I'm working for trading cards prototype using FontAwesome, it is following the rule of War of Talisman, my open rule TCG. if i succeeds crowdfunding, the cards layout will be changed and I also open my rule.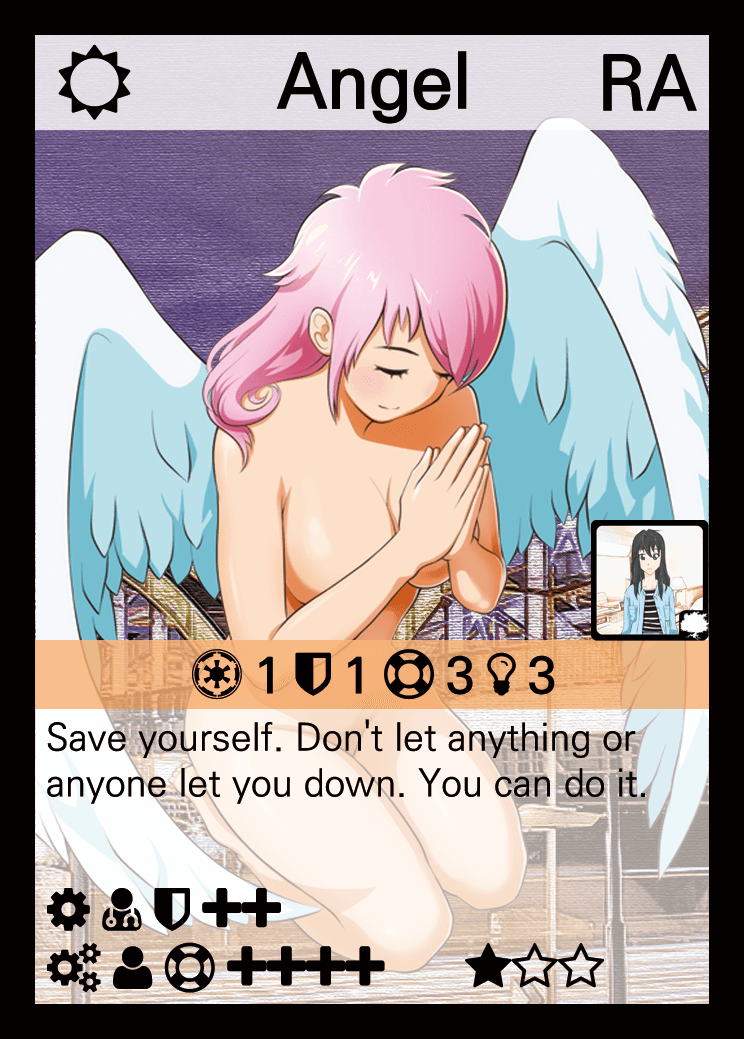 //Did you like our first magazine? Hope you enjoyed it, and if so, please vote on Steam Greenlight and support through Indiegogo. We will reward all of you with a better game.