Grand temple & sheep in the streets
Dev Diary 16
The underground city of Eshara is dominated by a grand temple. But that's the only grand thing about the city - the rest consists of slums and grazing sheep in the streets. The music composed (in digital audio workstation program FL Studio) for the city is a metaphor for the state of the city - grand but at the same time falling to pieces. It's supposed to sound ceremonially, giving you a holy-temple-little-bit-psychedelic feeling, but also kind of cheap. That's why the Thrift shop organ (a patch in synth software - Omnisphere) is used as an organ sound - it's majestic, but also sounds like it'll fall apart the next second - and that's also what you could say about the city. The music uses lots of reverb and delay effects, to create an echo, so it'll more resemble an underground cave atmosphere.
Music representing the city of Eshara

The High priest's quest theme - Indie DB
The grand temple, built in the middle of the underground city. You can see the slums in the background.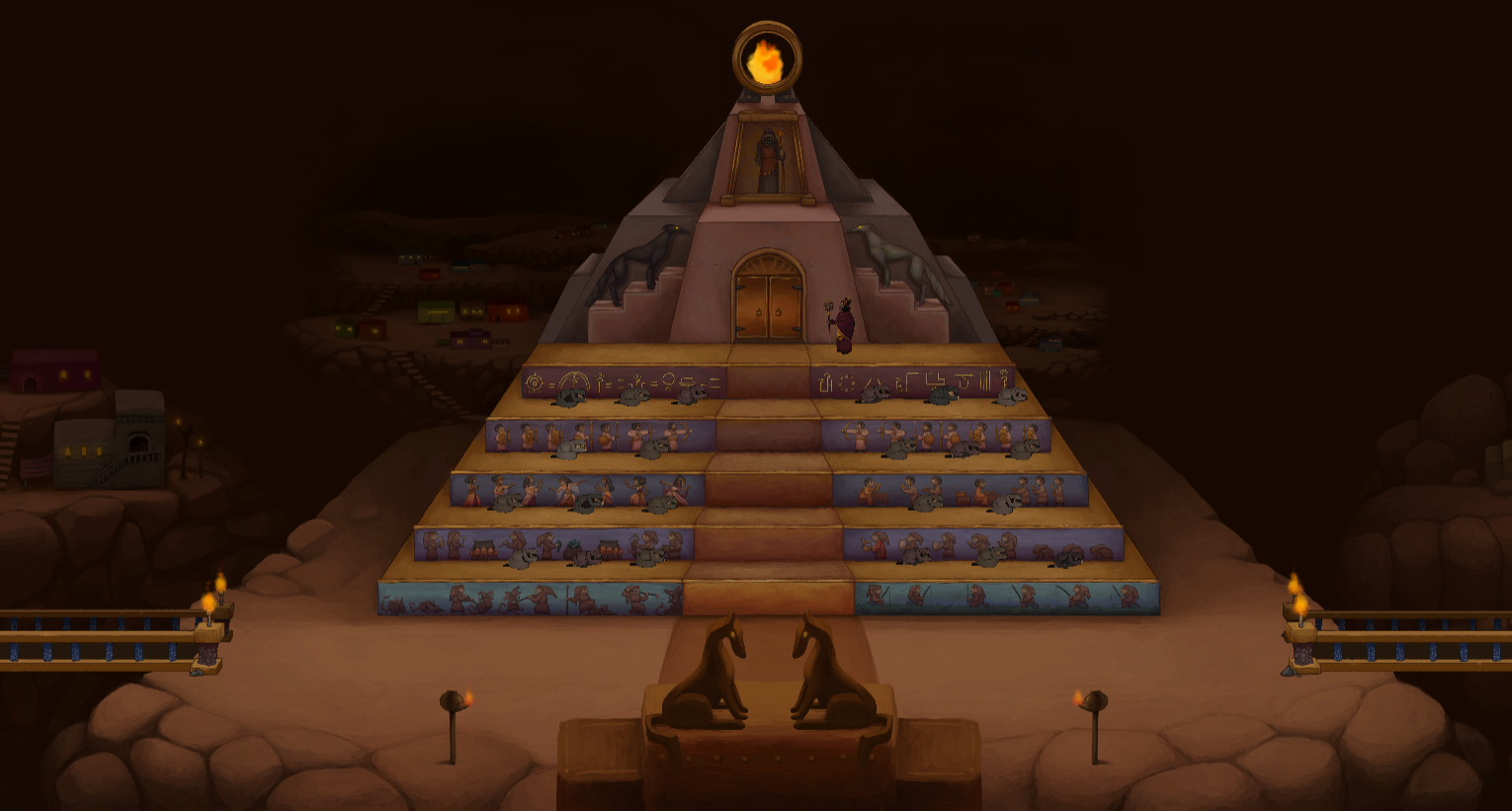 Grazing sheep in the streets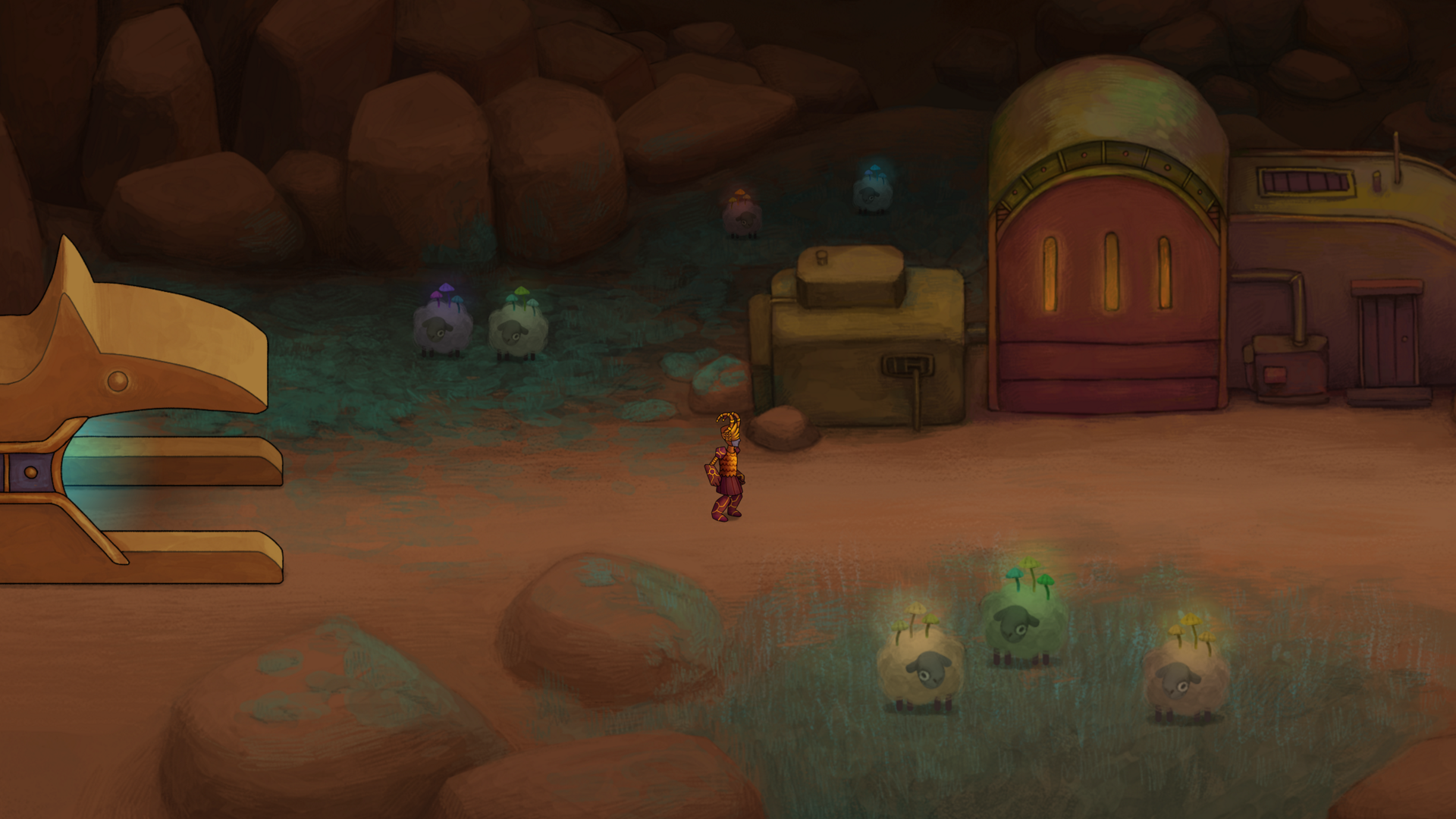 Slums in the city of Eshara