Hi everyone,
Been a couple of weeks since my 'To-do list' was posted, so I thought I'd update you on progress so far.
1) I have finished (I think) the final tweaks on the two Venator cruisers that my mod is named for; If I think of something else that needs adding, it will be done.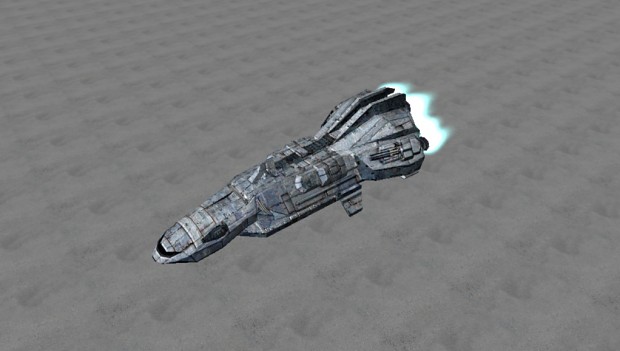 2) Hangar spawn point on the 'Weapons Platform' is done. I just need to decide what type of fighters will spawn from there, and how many.
3) Fixed the Y-Wings; The thread detailing that little adventure can be found here:
Forums.gamefront.com
4) Armed with the feedback provided by Geroenimo, I've re-re-restarted the texture editing process, and he was most definitely right on several points; A decent Bump Map makes a world of difference, Photoshop (Which I now have) is vital to making good textures, filters and a mouse are sufficient if you know how to use them, and making ships appear scratched is important.
5) By not relying on code to animate my 'Imperial Commando', I was able to safely edit it in 3ds Max without breaking the animations; His Rifle is now longer with a reduced muzzle flash, I've removed his backpack, and slightly altered the shape of the helmet so that he's more 'Commando-ish'.
That's all for now folks.
(And, assuming people read these news items, if anyone wants to volunteer their time to do a couple of things for me that would be great. I would like someone who has experience with story scripts, and someone who can animate a person using 3ds Max. The latter doesn't need experience with the Alamo utilities, they only need to be able to animate a model I send them.)
AUS_Doug.