This new version brings a lot of new visual effect, reworked upgrades, some new abilities and improved game mechanics. There are also lots of balance changes and of bugs fixed.
Check the last version (1.6) here

1.5 Main Changes
Reworked sentry
Now the Sentry is a spell caster and its focused on support ground armies. The new Sentry has the Plasma Surge spell that allows to instantly recharge ground allied shields.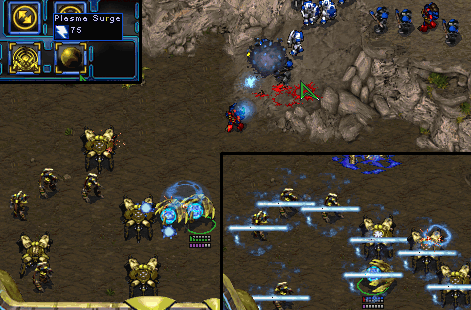 It also has a reworked version of seismic shockwave that can slow ground units, making it useful to hold a choke point, or difficult an enemy retreat. But this ability also affects your own units, so its works better with support of ranged units. It still disables Tanks, and Spider Mines, and now it unburrow any burrowed units, so it will help against Lurkers.
---
Terran bio
Medics have increased cost and the healing rate its lower, but they can heal from a further distance so they can be safer from splash weapons. Also they healing capabilities can be improved with the new Stabilizer Med-packs upgrade.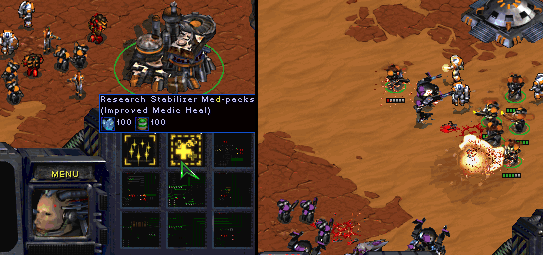 Science Facility has been lowered in the tech tree and only requires a Factory. So you can have access to infantry upgrades and unlock Ghost earlier.
Vehicle and ship upgrades now require a fusion core to unlock the higher levels.
---
Zerg new tactics
Queen now have a new spell that replaces Spawn Broodlings: Fungal Scourge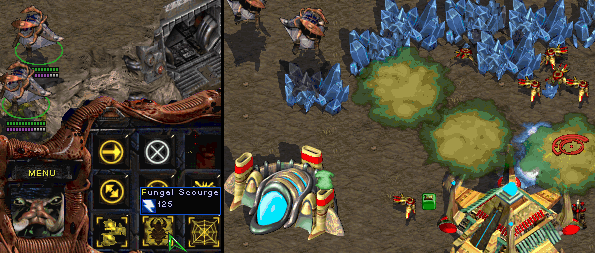 It can be used to snipe key units like before, but also can be used to harass worker lines, or deal damage to groups of clumped units, it synergy well with Ensnare.
The new Nydus Canal doesn't need creep to place the exit, so it can be used to infiltrate behind the enemy lines. The Improved Mitosis upgrade makes it a lot better as it reduce its morph time.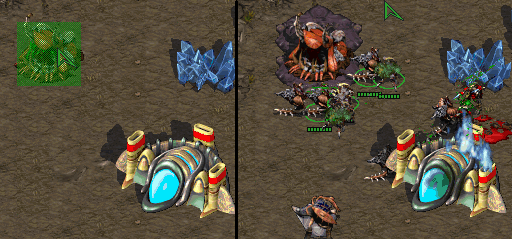 ---
There is a lot of stuff that I haven't the time to add yet, so this release doesn't have new units, some spells where temporary removed and some units are still incomplete and will be reworked for future versions. As I wont be able to work for a while, I decided to release a more complete and solid version than the last one (and hopefully with less bugs).