This was a strange week for developement (well, actually 10 days), I managed to finish a lot of things on Earth Defenders, but not as much as I would like to.. I have been prepairing myself for the upcoming Ludum Dare competition and learning some ASM, so I could hav already finished the last chapter if it wasnt for those little distractions..
The good news is that I atually finished both online highscores and redeem codes! Now im able to create codes at will, and share them between all platforms with no problems, also the highscores tables are shared between all platforms, wich is pretty great too!
One thing I keep letting aside is the IAPs, wich will only be available on Android. Theese will be added as soon as I publish the game on Google Play, as I dont really feel like submitting it yet, not at least until I have already finished everything on the list. First things first!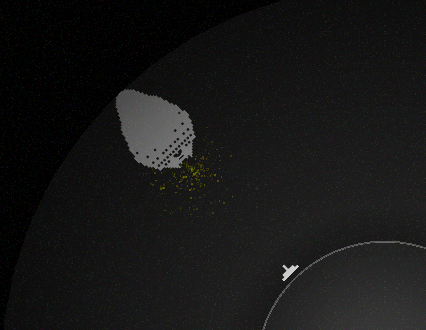 The last chapter is almost completed, right now as I write I am working on the last boss, wich you can appreciate on the picture above. It will be pretty tough to beat of course, and it will consist on phases as most tough retro bosses, wich you will have to figure out as you beat them.
So, thats about it, other things I have been working on include many visual fixes, menu inclusions, modifications and stuff I probably havent even mentioned here nor anywhere else, but should improove overall playability.
Cheers!