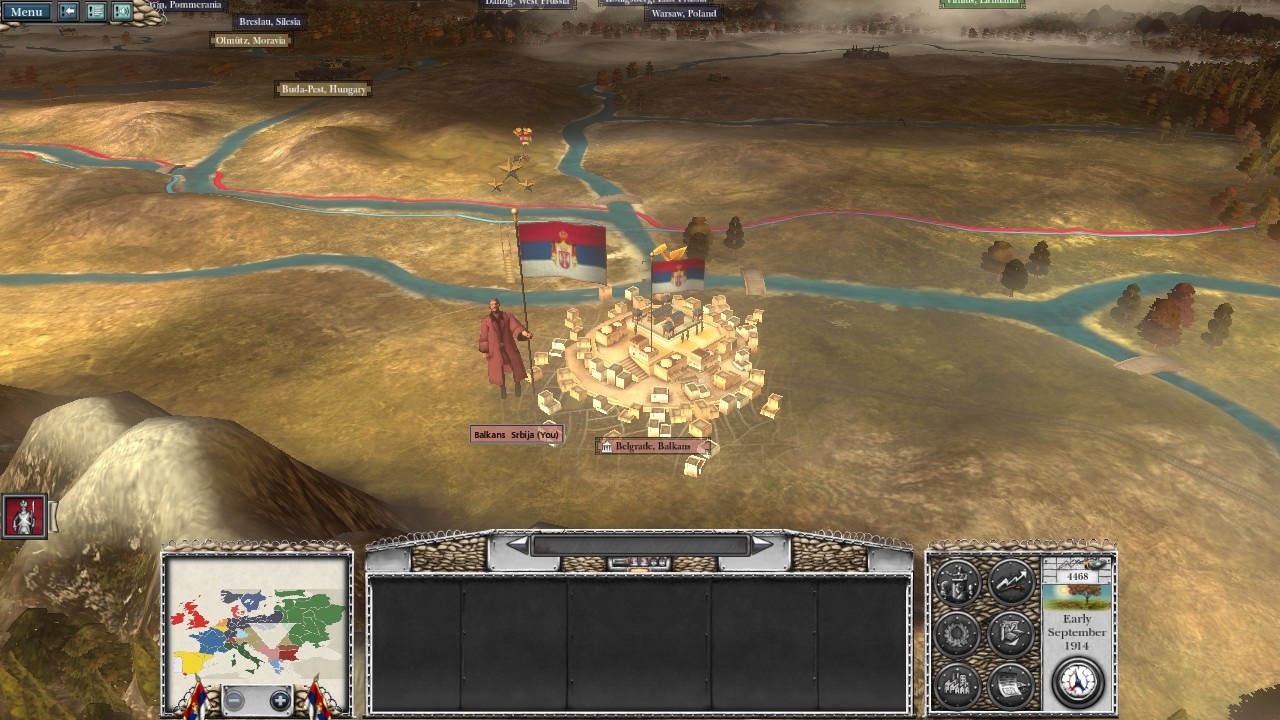 Serbia Update 12/24/2017
1. Every minor nation has recruit able generals now however Serbia is very different since it's taking sardinia place the Serbs General units names don't appear . I plan to fix that asap.
2. I plan to buff serbia a bit more since most likely in every game play usually Austria-Hungary takes over serbia less than 10 turns.
3.Once serbia is capitulated you are no longer able to bring it back as a protectorate or anything. I will try my best to find a solution to that.