Welcome to the first development updates article from JPEP! These articles will be posted monthly to show how's progress on the mod is going, and for the first one i have some great news! Let's start up with the dinosaurs!

DINOSAURS: After almost 3 months of skinning and modeling, i can ensure you that the 7 classic dinosaurs are finally done! Yesterday the last dino, Parasaurolophus was finally added with proper skin and model and it's already fully functional: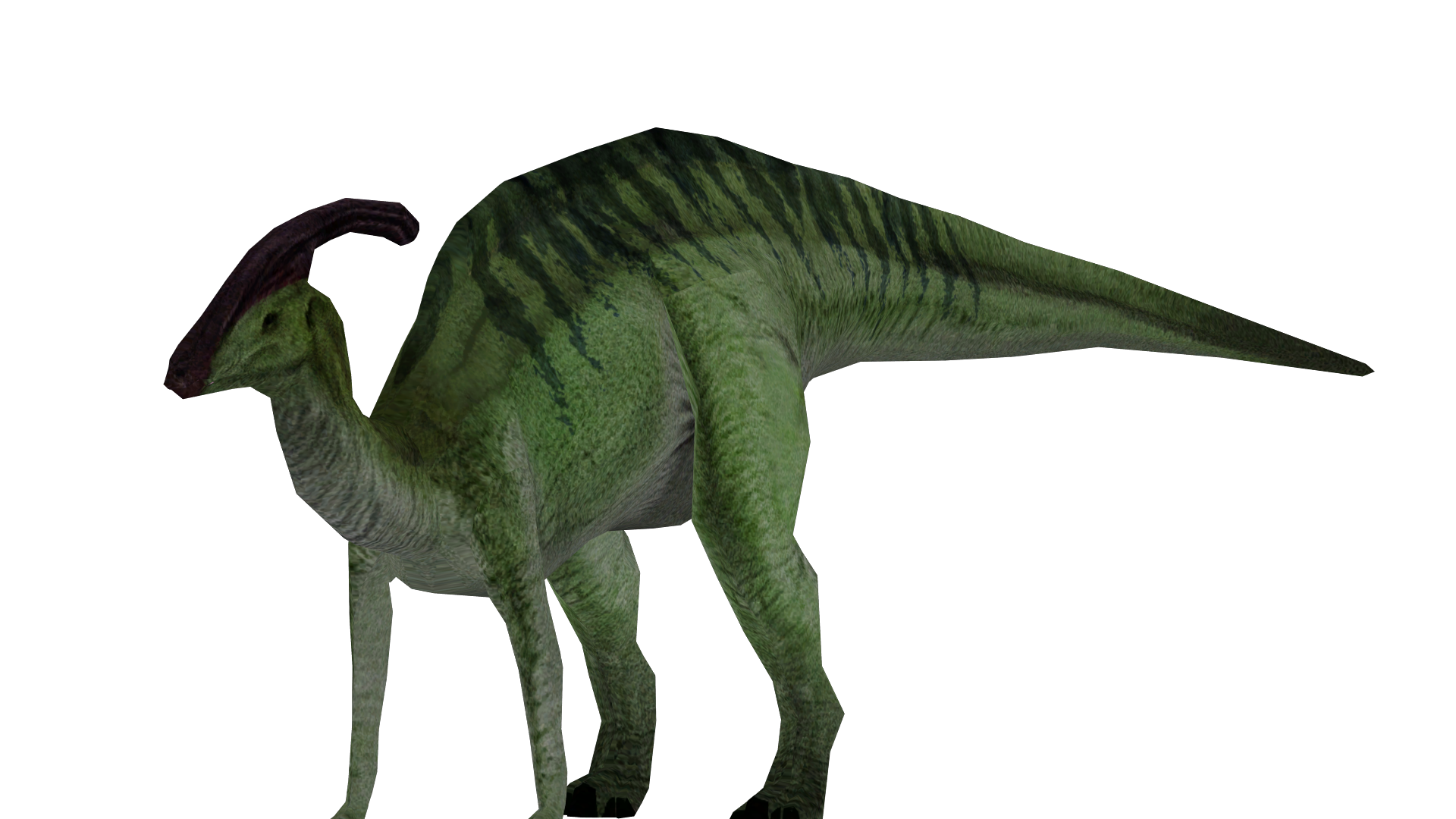 (ORIGINAL SKIN MADE BY: EchoGreen, i edited it to fit with the Nublar Parasaur, most of credits goes to him)
And doesn't stop here! There's much more coming related to dinosaurs, Variants about the dinosaurs will be created too, one of them is the Baby Velociraptor that already has a model in testing phase, Adult velociraptor behavior is already in testing too, to make them hunt and act much more like from the movie, so yeah! They will be much harder to contain!
WELCOME TO ISLA NUBLAR! Yes, the real essense of Isla Nublar is close to done too, most of the Trees are already changed, basecly just need to change the normal palms and the paleo trees, models for the placeable trees (plants that fits just for specific paddocks) like the trees showed in Brachiosaur plains are already done, just not added. Still trying to fit a better shading to each weather, changing the fog distance,and still testings on new realistic looking rain,etc. Background sounds are already fully done and musics started to be added!
SPARE NO EXPENSE: Characters are finally fully changed too, Dr.Grant, Dra.Satler, Ian Malcolm, etc. all of them are already changed icons and changed voices extracted directly from the movie! And talking about spare no expense, the Ford Explorer was finally fully added to the game with proper lighting and sound effects. Other buildings are also already in testing phase too, the Visitor Center, INGEN Helicopter (visitors copter), and my favorite one! The low security fence, aka Dilophosaurus paddock fence!
Well, i think that's all for today! Thanks for reading our first article of JPEP Development progress! Please don't expect much updates for the next weeks since Chirstmas and New years are coming, i won't be much avaliable to work on the mod, but sure i will try to keep ya'll update! Spare no Expense!
~Lucca2951