-

WW2 Chronicles-




-1.2 OPEN BETA-
We are aware that so many of you are waiting for this moment. And yes, it's coming!
Firstly, sorry for ther delay. I myself have been involved in other projects that delayed, but have delayed the inevitable, because it was promissed that you would have this mod in 2015!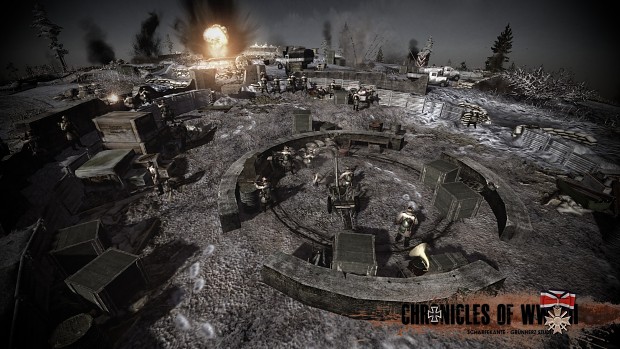 -WARNING-
THIS IS A BETA VERSION. IT CONTAINS WORK IN PROGRESS ELEMENTS
[1.2] AS2 - Verwüstung edition - Release #4

Some important questions and answers:
(1) Is this mod going to be on Steam workshop?
Yes.
(2) What now with the mod?
The mod has been completed, or at the very least, has been completed with some imperfections. We are willyingto enjoy the fruits of our work.
(3) Do you have any new projects planned?
There are upcoming projects, indeed. And these will not at all let you down. They will be revealed to you soon. And when they are, get ready to be amazed :)
(4) How can I report a bug?
Please post your bug in the forum.
DOWNLAOD LINK: -https://steamcommunity.com/sharedfiles/filedetails/?id=480400871&tscn=1436919209
SUBSCRIBE TO STEAM WORKSHOP. WW2 CHRONICLES IS COMPATIBLE WITH THE GAME WITH OR WITHOUT DLC.
Thanks!
Cule